Samsung Galaxy Note 7 was recently launched with a 5.7-inch Super AMOLED curved display with a resolution of 2560 by 1440 pixels. The device also features high-end processor, powerful RAM, and massive internal storage. It also offers a battery with fast charging technology. The rumored Google Nexus 2016 flagship smartphone will also be equipped with the latest Snapdragon processor paired with 4GB RAM. The device will have internal storage up to 128GB. However, you will not be able to expand the storage. In this article, we will compare the specifications and features of both smartphones.
Samsung Galaxy Note 7
Samsung Galaxy Note 7 is equipped with a 5.7-inch dual-curved quad HD Super AMOLED Corning Gorilla Glass 5 protected display. According to Samsung, the Note 7 is the first device in the market to ship with Gorilla Glass5. The device offers 3500mAh battery, which is higher than the 3000mAh included with Samsung Galaxy Note 5.
The main attraction of the Galaxy Note 7 is the addition of Iris scanner, which enables you to unlock the device with your eyes. Moreover, the device offers fast charging support via USB Type-C port. Hence, you will be able to charge the device quickly.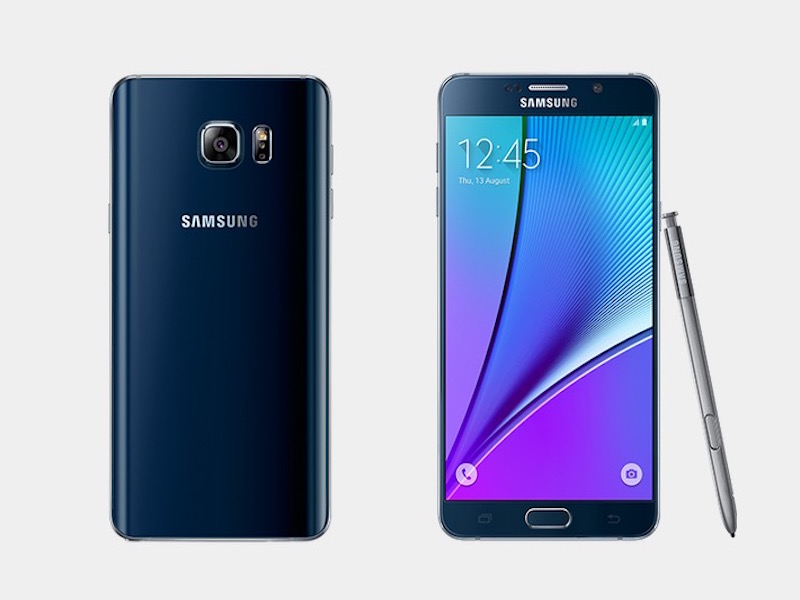 Featured with new features such as Samsung Pass, Samsung Cloud for data backup, Knox for device security, the Samsung Galaxy Note 7 provides the ability for you to charge the device wirelessly. During the launch event, Samsung revealed that the new device is 40 percent powerful than the previous counterpart.
The new water-resistant S Pen has the capability to sense pressure more accurately than the Pen included with Galaxy Note 5. Moreover, it ships with new tools, which enables you to translate and magnify content. If you pre-order the device now, you have a choice to opt for either Gear Fit 2 or 256GB MicroSD card.
Specifications
5.7-inch dual-curved quad HD (2560 x 1440) Super AMOLED Gorilla Glass 5 protected display (518PPI)
Snapdragon 820 processor
4GB RAM, 64GB UFS 2.0 expandable internal storage
3500mAh battery with fast charging support
12-megapixel dual-pixel rear camera with OIS, f/1.7 aperture, and dual-LED flash
5-megapixel front-facing snapper with f/1.7 aperture
Android 6.0 Marshmallow
Price: $879.99 (AT&T), $864.99 (Verizon), Sprint ($849.99), T-Mobile ($849.99)
Pros
Latest processor
Capability to expand storage space
Large battery
Enhanced camera with dual-pixel technology
Latest Android Platform
Cons
Possible health issues associated with Iris scanner
Expensive
Google Nexus 2016
Google is expected to release Google Nexus 2016 by the end of 2016 pre-loaded with Android 7.0 Nougat. According to sources, Google is planning to fix the price under $500 to attract customers from the Galaxy Note 7. With a massive price of $879.99, budget-oriented customers will migrate to Nexus 2016 if it offered almost same specifications.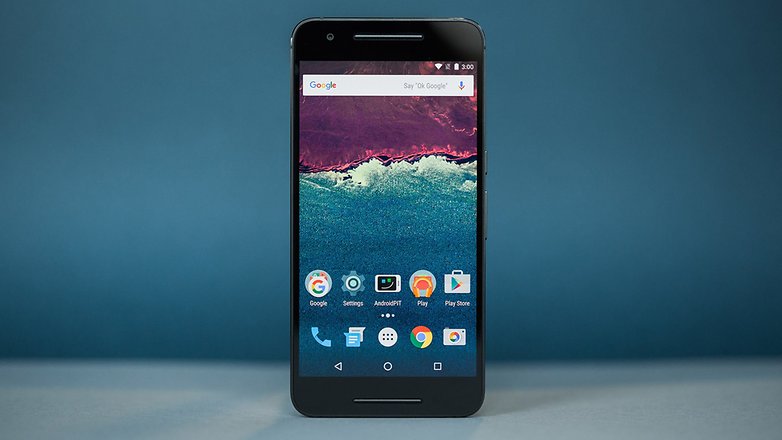 According to rumors, HTC is reportedly working on two new devices codenamed as Marlin and Sailfish. The Marlin will be suitable for budget conscious consumers, while Sailfish will be optimum for those users who are willing to spend more. Interestingly, Samsung will likely supply AMOLED QHD display panels for the upcoming Nexus 2016.
Google Nexus 2016 is expected to be unveiled in October, even though Android 7.0 Nougat will be released before the end of August.
Google Nexus 2016 Rumored Specifications
Possible 5-inch and 5.5-inch devices
Latest Snapdragon processor
4GB RAM
Possibility of both 32GB and 128GB internal storage (non-expandable)
3450mAh battery with fast charging support
12MP rear camera with OIS, 8MP front-facing snapper
Android 7.0 Nougat
Pros
Low budget
Ability to choose display options
Metal body
Cons
Inability to expand internal storage
Possible low battery
Lack of Iris scanner
Conclusion
At this point in time, we don't know the exact release date of Google Nexus 2016. If you are not in a hurry, you can wait for Google Nexus 2016. There are reports that Nexus 2016 will get quick updates. The total cost of ownership for Samsung Galaxy Note 7 will be beyond $900 because you should invest for a premium case to avoid damages. Hence, taking into account the cost factor, Google Nexus 2016 will be an optimal choice. Moreover, you can also experience Android 7.0 Nougat in Nexus 2016. However, in Samsung Galaxy Note 7 you are getting 3500mAh battery and addition of Iris scanner. Samsung Galaxy Note 7 emerges as the winner based on features, specifications and the kind of support offered by the company.