Microsoft unveiled its first laptop, the Surface Book, which aims to come at Apple's counterpart, the 13-inch MacBook Air 2015, so we put them head to head to figure out which one is the best.
Apple has been releasing a series of laptops known for their high performance capabilities and their extraordinary resolution and crystal clearness. The latest one is the MacBook Air 2015 (13-inches) and it is truly an outstanding piece of work.
But then we have Microsoft, which after tons of requests by fans has finally decided to make a laptop. And for sure it looks quite promising.
In fact, at the company's Windows 10 devices event, Panos Panay – the corporate vice president for Surface Computing – said:
"What if you wanted a Surface — but you wanted a laptop Surface, something with a bigger screen, something with the perfect typing experience of a laptop? We made the ultimate laptop; we made Surface Book."
And for the most part he's right.
But that leaves us with a question- which one of the two is better when compared in terms of design, software, performance and alike? In this article, we find one out which of the two is the best option that money can buy.
Design
To kick things off it is worth mentioning that Microsoft's Surface Book can be solely compared to other companies' laptops, as it is the first of its own firm. It comes in a very convenient and ergonomic design and can also be used as a tablet, as the screen can be detached from the rest of the body (keyboard).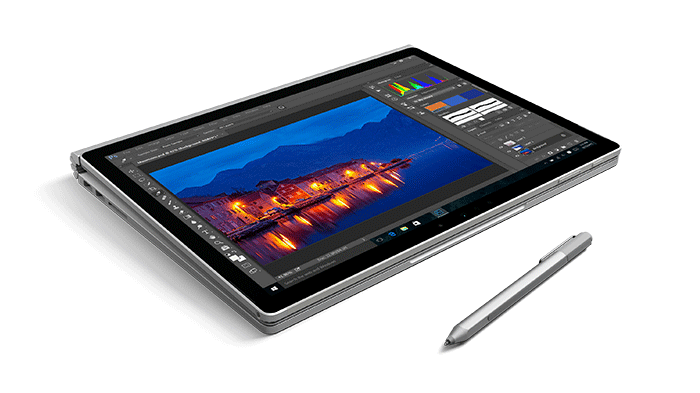 It can then be popped back onto the book's "Dynamic Fulcrum" hinge in either direction though the hinge itself doesn't appear to bend all the way backwards. The package also includes a pen and a dock which are not necessarily part of the laptop but definitely add to the design.
As for the new MacBook Air, one can actually miss the changes as most of them – if not all – have not been made in the visible areas of the device. It maintains the signature aluminium chassis found in the previous generation, with the same extremely high build quality and the same stunning looks.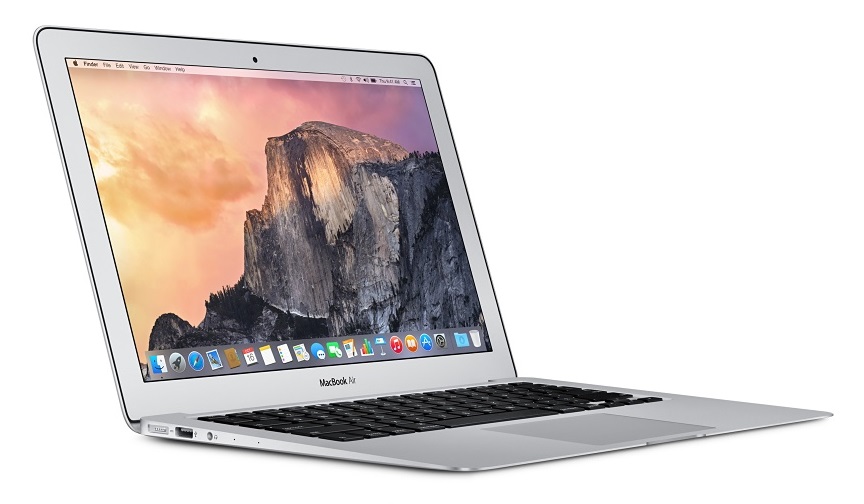 But it is still same as always, which is not actually a big surprise, as Apple is known for sticking to an almost identical design for at least two consecutive generations, until the time comes to revamp it completely.
Dimensions and weight
When used as a laptop the dimensions of the Surface Book are 212.1 x 312.3 x 13.0-22.8mm, but if the user chooses to detach the screen then he would be holding a 220.2 x 312.3 x 7.7mm screen in his hands. If you detach the keyboard, the user is left with a 720g (1.6 pounds) tablet. With the keyboard that goes up to 1,515g (3.5 pounds).
The MacBook Air's dimensions are 325.1 x 227 x 2.8-17.2 mm, while it weighs 1.433kg (2.96 pounds)
Display
Microsoft's "ultimate" laptop – as the company refers to it – has a 3,000 x 2,000, 267ppi, 13.5inch display, which is an impressively high resolution. The only downside of the screen is the fact that it feels thicker than it should be, and there's no obvious reason for that.
The MacBook Air 2015, on the other hand, has a 13.3-inch (diagonal) LED-backlit glossy widescreen display, with a resolution of 1440 x 900 pixels and a pixel density of roughly 128ppi, as it is not yet Retina-class.
Of course, resolution is not measured only by the pixels, and Apple has proven its advanced displaying technologies. But even so, it's a big difference in numbers and Microsoft has also proven in the past that it can compete against such technologies.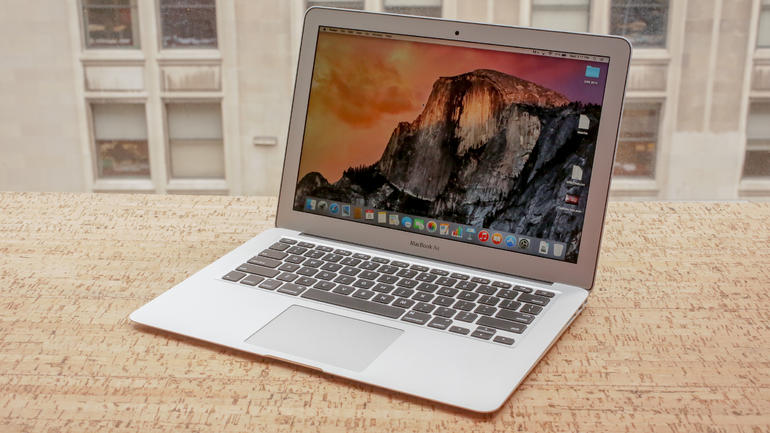 For the record, during the Surface Book's presentation, Panos Panay showed onstage a video of Gears of War running on the laptop and then immediately started editing the footage – still onstage – using Adobe Premiere.
Performance
Microsoft again managed to impress us in this field with the Surface Book, which houses a discrete NVIDIA GeForce GPU and other components that, as the company claims, make it twice as fast as the MacBook Pro.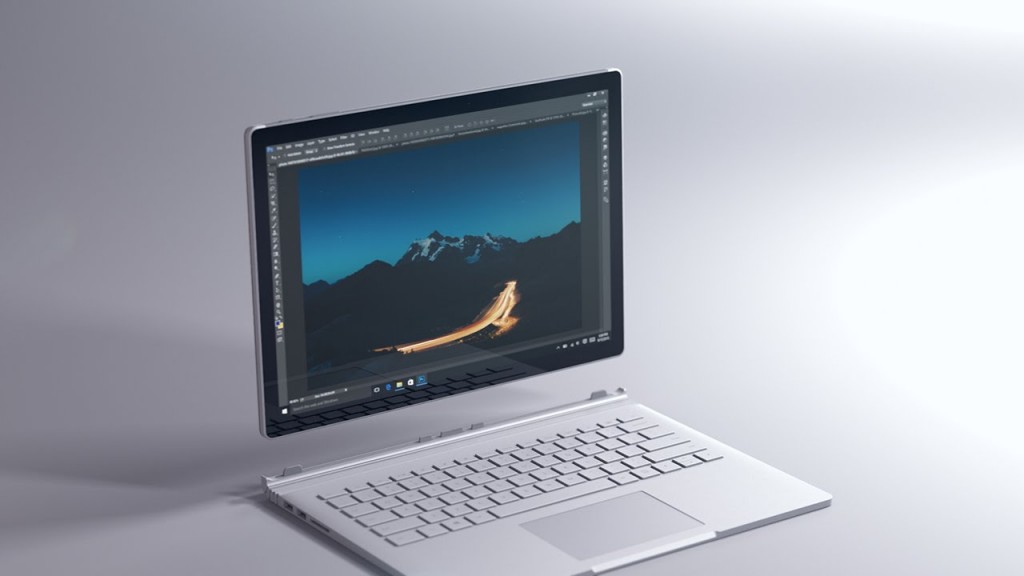 Unfortunately, this statement was never backed up by statistics so users will have to test the two laptops head to head to get an opinion of their own. It also packs a sixth generation Intel Core i5 or i7 processor, 8GB or 16GB of RAM and 128, 256 or 512GB of internal storage, all according to the variation chosen.
The 2015 MacBook Air gains an Intel HD Graphics 6000 integrated GPU, replacing last year's HD Graphics 5000 piggybacked on the Core i5 -5250U main processor which clocks at 1.6GHz – able to automatically overclock to 2.7 GHz – which is 0.2GHz more than all previous MacBook Airs.
Memory is the same with its predecessors, with 4 GB DDR3 RAM clocked at 1600 MHz, configurable at time of purchase only to 8 GB, and 128GB PCIe-based flash storage which is probably better than what is offered by the competition in terms of fast processing, but we could still use a bit more space.
Unfortunately, Microsoft has not revealed any further information on the processors – such as the speed – which is more of an Apple-like move.
Battery
Both devices can run up to 12 hours of video playback, which is a laudable achievement but while we are impressed by Microsoft, expectation were a bit higher for Apple, especially after the nearly doubling of battery life we experienced with the Broadwell-powered 13-inchMacBook Pro Retina.
Operating System
When comparing operating systems for the Surface Book and the early 2015 MacBook Air we are basically comparing Windows 10 with the OS X Yosemite. And when comparing those two you would be surprised to find out that from all the operating systems out there, those two have the most similarities.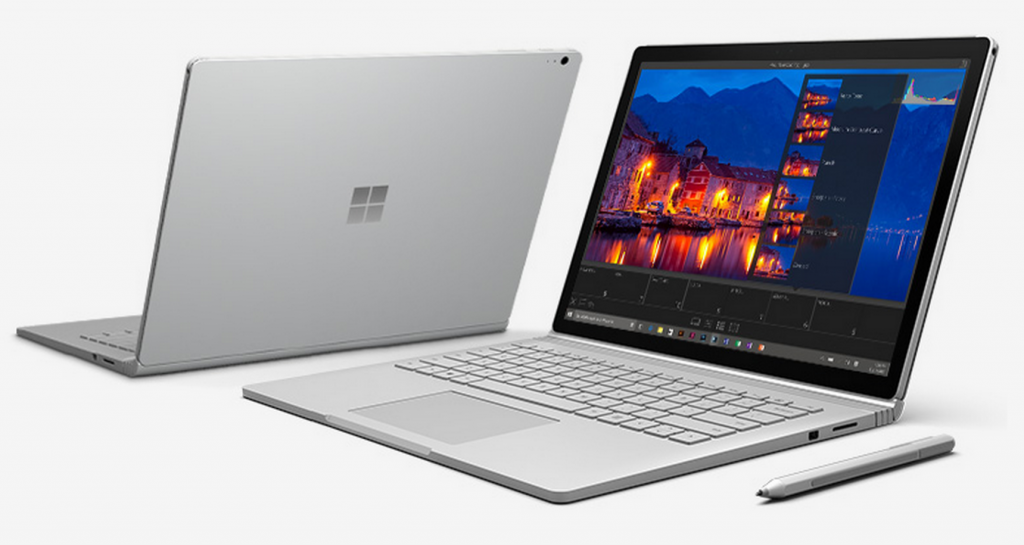 They both pack a user-friendly environment and provide a number of options to make your device more customizable.
The only thing that we consider Windows 10 to be better at, is the frequent updates which will inevitably allow Microsoft to always be a step further.
Moreover, Windows has always been a more accessible piece of software compared to Mac OS X, meaning that it is friendlier to non-Microsoft devices. Due to the fact that more people are using Windows than Mac, developers release their product initially for Windows -if not making it exclusive for it-, hence Microsoft's OS covers a much wider range of programs.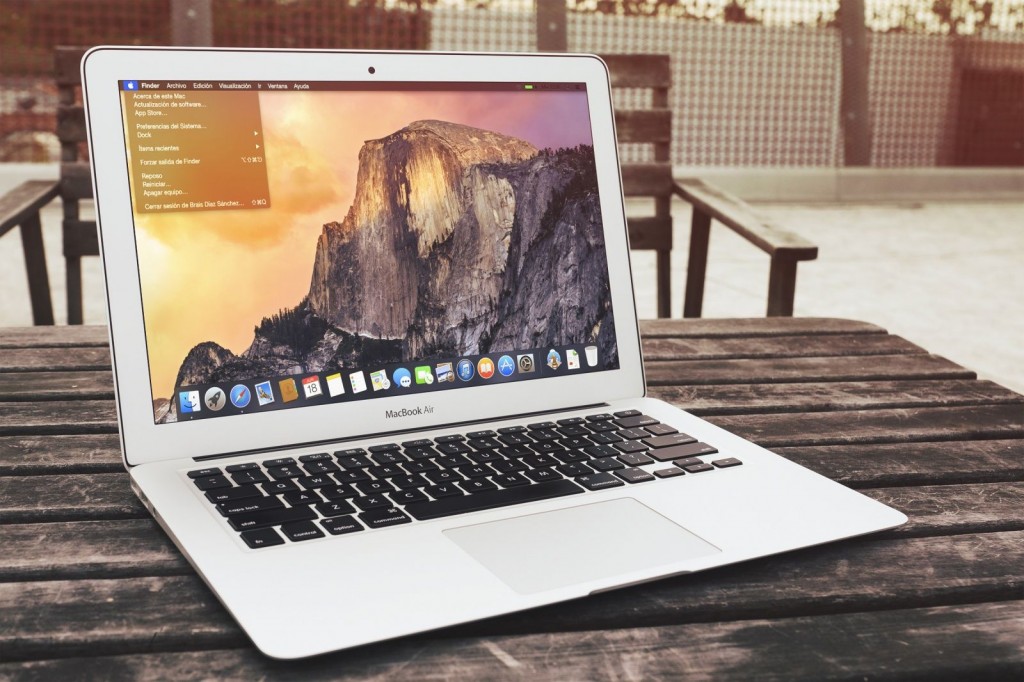 On the other hand, the MacBook Air would be a true convenience if a user owns a selection of devices from Apple's other product line-ups.
Price & Availability
This is probably one of the very few times that an Apple product does not feature the highest price. In fact, Microsoft's Surface Book starts at $1,499 and goes all the way up to $2,699, whereas the latest MacBook Air is the least-expensive MacBook, starting at $999 for the 13-inch model and going up to $1,299.
The MacBook Air is available online and in retail, while the Surface Book is expected to hit the shelves, initially in the US, in the next few weeks with Europe and Asia to follow after the US launch.
The Verdict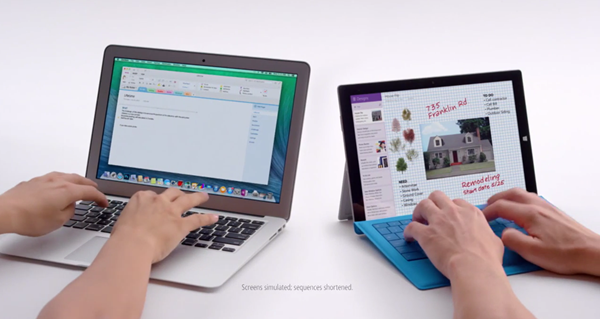 It is kind of clear that when it comes to resolution and performance the Surface Book is at the top of the list. So if one is looking for the best of the best, then don't look any further than Microsoft's powerhouse.
But if one wants to get his hands on a great laptop that falls within his reach, then, as crazy as it sounds, Apple comes second in price with the more affordable MacBook Air (2015); a beautiful and powerful laptop, which is available at a lower range.
So do your homework and happy shopping.