The Cupertino giant has released the latest version of its mobile software, Windows 10 mobile, so it is time to put it head to head against Apple's iOS 9 and Google's Android Marshmallow 6.0.
Sometimes owning a top of the class smartphone is not enough to provide the owner with the best suited experience. In other words, what plays an almost equally important role when using any kind of smartphone besides the specs, is the operating system that it runs with. That is what makes each phone look and operate differently, providing the user with different options and adding a vast variety of features on each user interface (UI).
MUST READ: Windows 10 Mobile: Top 5 features!
The specific industry has evolved up to a degree where a plethora of operating systems is available and running on many branches, but there are only three that stand out; Google's Android, Microsoft's Windows mobile and Apple's iOS 9.
And by coincidence all three tech giants mentioned above have recently released a new version of their operating systems which sets the perfect scene for a great comparison among them – Android Marshmallow 6.0 vs Windows 10 mobile vs iOS 9.
Customization
All three operating systems provide some kind of customization concerning backgrounds, profiles, account syncing etc., but not all three take it to the next level, giving as much control as possible to the owner over the device.
Windows 10 Mobile is the first OS of Microsoft to allow to the user to choose the background, and has also enabled the developer mode so it is part of the competition but it's probably not at the top.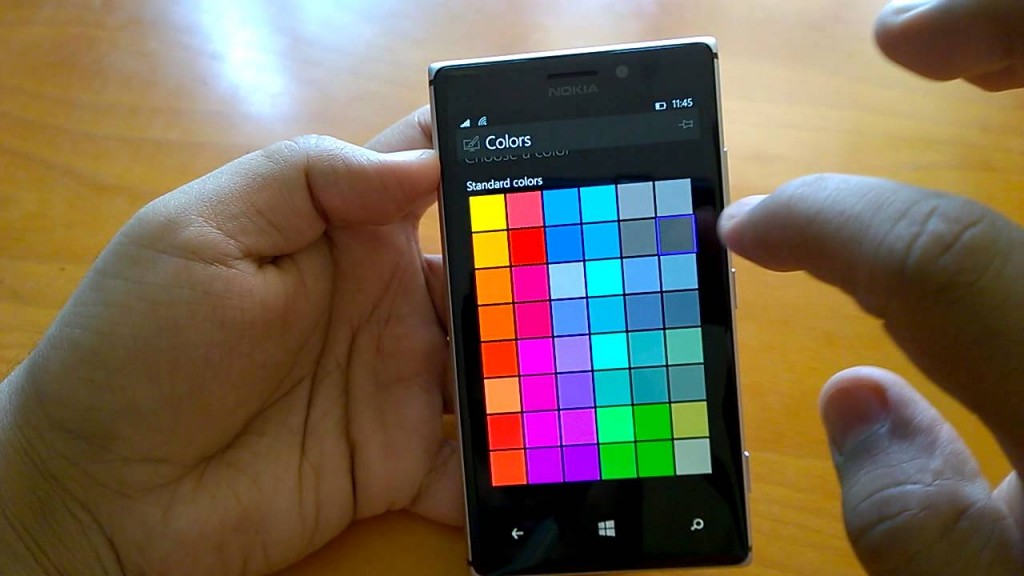 The Android 6.0 Marshmallow probably gives the owner the most options to customize the device, making it as personal as it gets. And of course it would be needless to mention the developer mode, as Google was the first one to add it to its OS. On the downside of that high customization level, smartphones that run with the Android 6.0 Marshmallow (and all Android smartphones in general) may require an extra skillset to be used at their maximum capabilities.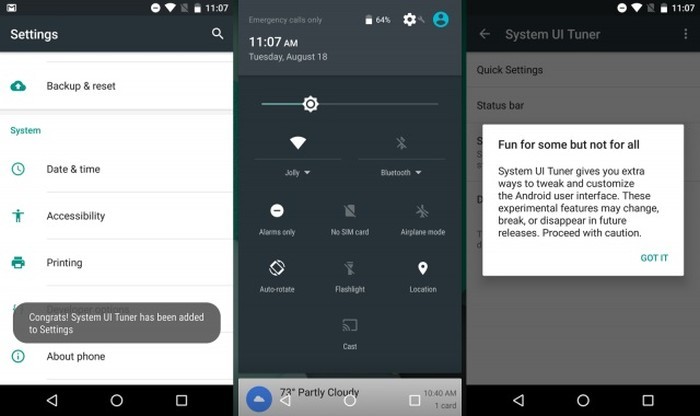 As for the iOS 9, it probably lies somewhere in the middle. It definitely offers more customization than the Windows 10 Mobile but at the same time probably not as much as the Android Marshmallow.
The owner of an iPhone powered by the iOS 9 for instance, may be able to use the Display Zoom feature but cannot enter the developer's mode as there is actually no such mode in iOS 9. Plus, Apple still keeps a strict policy on the level of control that the user can get over the device, and it seems that the company is trying to emphasize that, giving a hard time to all the hacking teams who are striving to release a jailbreak for iOS 9 and its updates.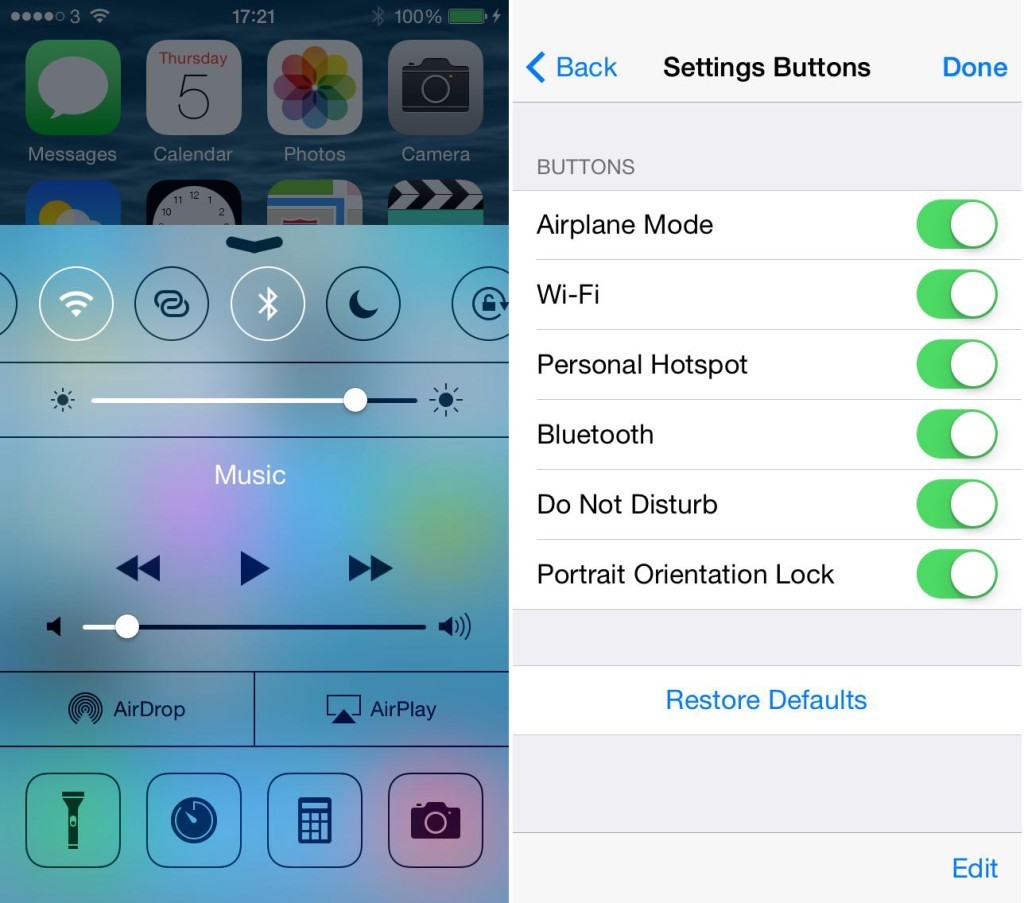 Features
Each OS has its own unique features but the question is which one has the most interesting ones? Of course that may depend on each individual's personal likings and needs but still, we all know a cool worth mentioning feature when we see one.
Windows 10 Mobile for instance, has a cross platform feature that can sync the Action Centre with your PC, allowing the user to manipulate single items which will then instantly show up on other devices.
Microsoft Edge, aka Project Spartan, is also an impressive browser through which the company is trying to clear Internet Explorer's name. Edge comes with a number of built in features (such as taking notes on a page while surfing) that cannot be found on any other browser; at least for now.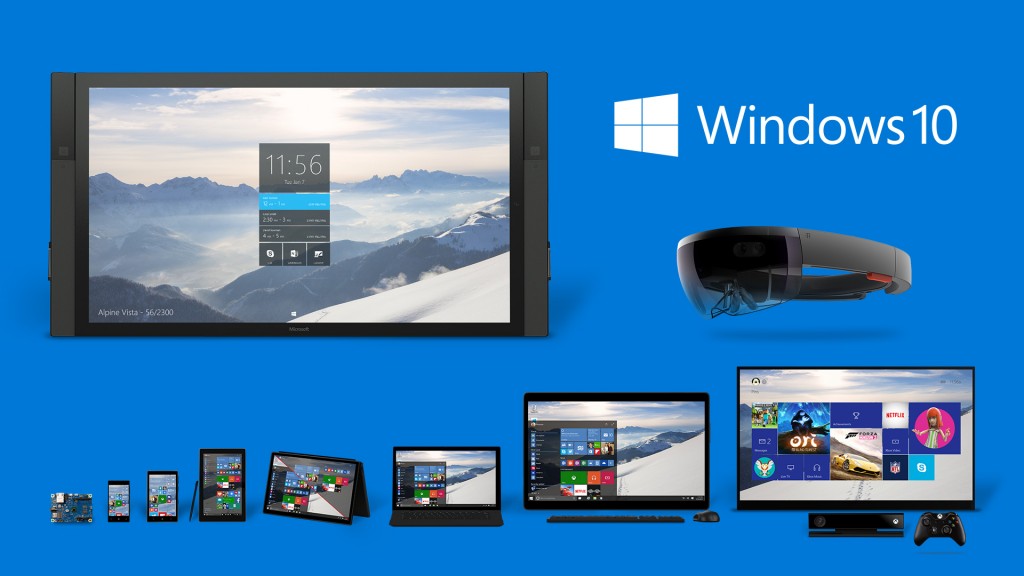 The Android Marshmallow has a bunch of features in dispose to hit back with, but there is only a selected few that stands out – still enough in number to impress even the most hard to convince customers. There is Doze, a new feature that monitors how your device is being used and adjusts app activity accordingly and Fingerprint Support, the already known feature seen in Samsung's Galaxy S5, S6, Note 4 etc. but it has never been included as a built-in feature to an operating system. Though, devices that are eligible to the Android 6.0 Marshmallow update will have it pre-installed this time.
MUST READ: List of all smartphones confirmed to get Android 6.0 Marshmallow update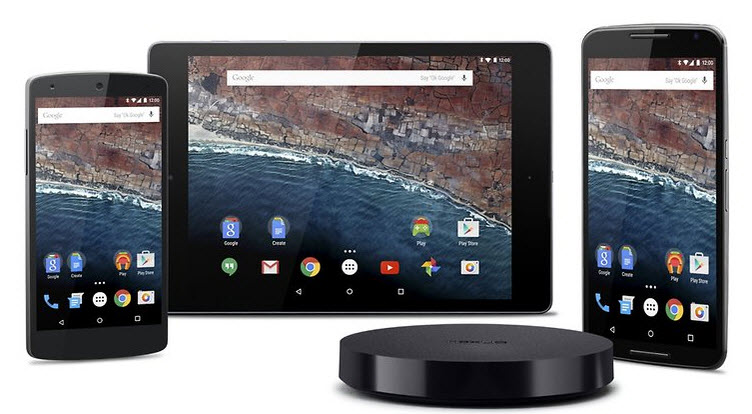 And of course the iOS 9 comes with its own unique features, such as the Apple Pay – a service that may have an equal competitor spotted in Android but holds the lead due to its frequent and successful expanding. Then we have to mention the multitasking capabilities that is probably what comes in mind when speaking of the iOS 9 and its new features.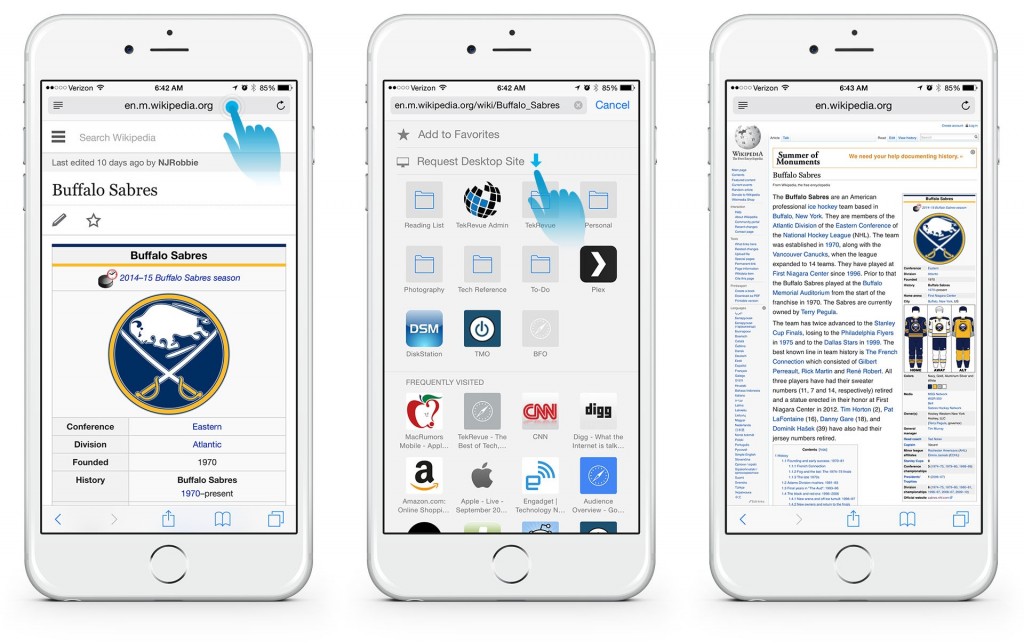 Cortana vs Siri vs Google Now
Virtual assistants are obviously more than a trend, as all three companies invest a lot of resources to make sure they are one step ahead of their rivals.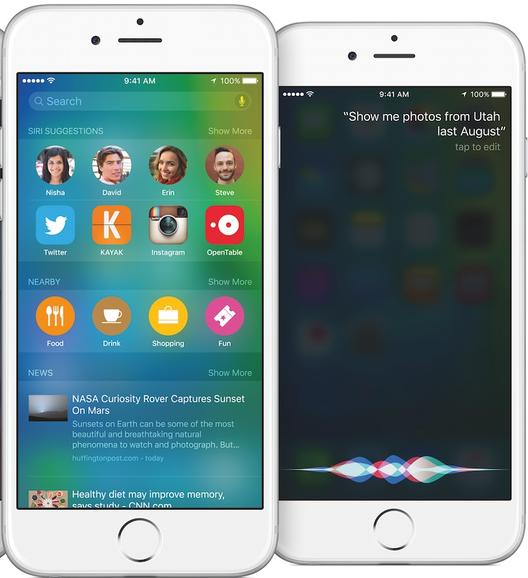 Cortana, Microsoft's delightful virtual assistant, known for her high sense of humour, is impressively clever given that this is the firm's first attempt in that particular field. And it would really be at the top if it wasn't for Siri and the update it got with the iOS 9, which made her a lot cleverer. It also gave her the ability to learn from the users' habits and get what he wants before even asking.
So even though they are pretty close, Siri makes the difference at this one. But let's not forget that Apple has more years of experience in the field and the fact that Microsoft got so close with the first attempt could be somewhat threatening for Apple in the near future.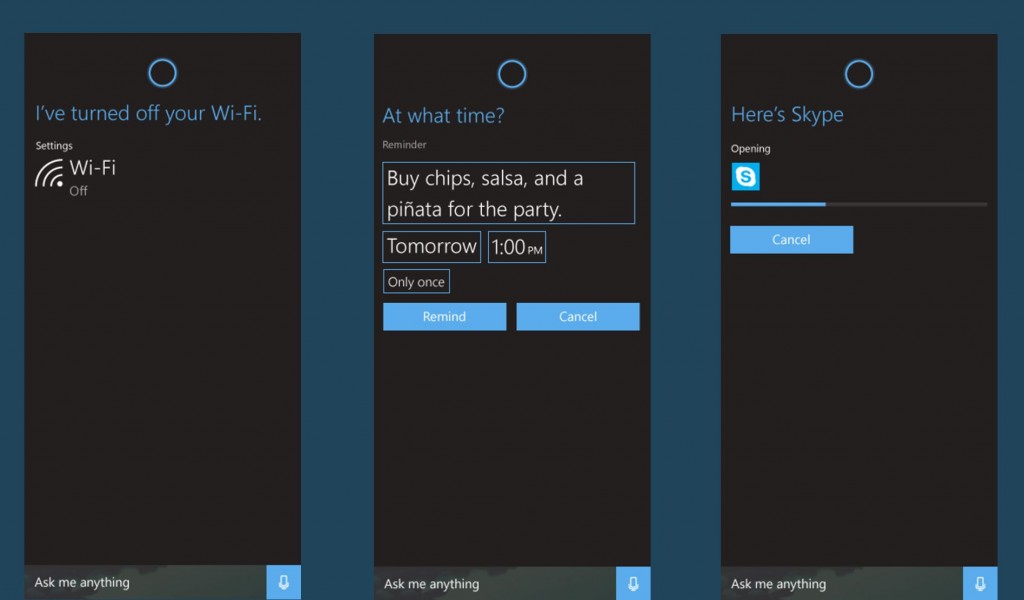 Google now, on the other hand, is a great virtual assistant in terms of services, as it can help users with their phone and also works pretty smoothly with all other services of Google, such as Google Maps. However, it lacks that sense of personalisation, which is considered crucial to tell apart a good virtual assistant from the best one.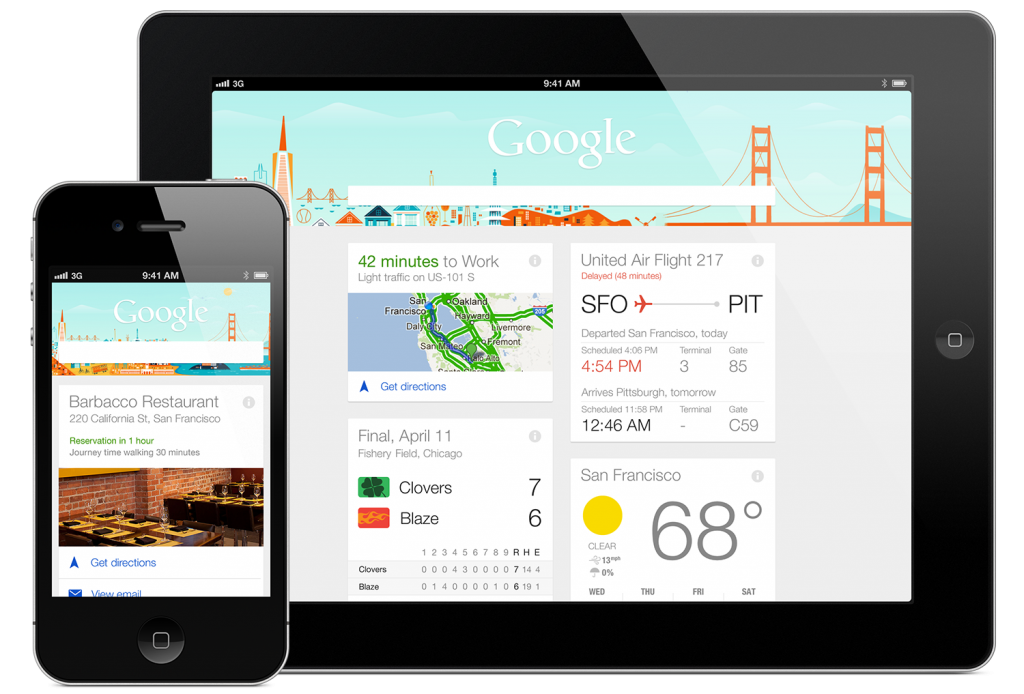 The Verdict
It is hard to point at a winner out of the three operating systems, as they all come with their own pros and cons. But in general, if you're looking for an OS that grants you full access over the device and adds some improved innovating features then go straight for the Android M.
If on the other hand you're looking for a friendlier looking UI that helps the user with each step and does most of the work for you, then perhaps you're an iOS 9 type.
And last but not least you should choose Windows 10 Mobile, if you want to build your own complete ecosystem between different devices. Besides, let's not forget that soon we'll see Windows as a Service, which means that smartphones will also receive frequent updates helping the OS improve in every aspect and in some cases even take the lead.