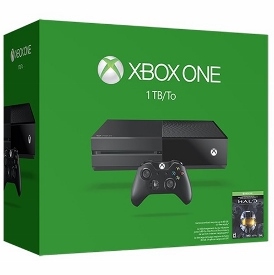 Microsoft just announced that E3, the newest Xbox One will become available next week. Although rumors have circulated over the past few weeks that this product was coming, Microsoft just made it official.
As part of this new Xbox, users will enjoy a brand new controller but also 1TB of storage. The controller is wireless and features a 3.5m headphone jack. With this, an individual has the opportunity to change volume and mute controls using any headset of choice, not just the proprietary adapter offered by Microsoft. Another option is making changes to the voice and game audio balance, as well as mic monitoring.
According to a company spokesperson, the product will cost around $399 and shipping will start on June 16. In addition, for a short period of time, the new Xbox One will come bundled with one of the most popular games on the market, Halo: The Master Chief Collection.
In other Microsoft news, effective immediately the price for the Xbox One 500GB model is being reduced to $349 on a permanent basis. In addition, if someone does not require 1TB of storage offered by the new Xbox One gaming console, the controller will be sold separately. This controller comes in camouflage of black and silver or just black.
Then coming sometime later this fall, Microsoft will be shipping the Xbox Wireless Adapter. With this, an individual can use the gaming controller with laptops, tablets, and Windows 10 personal computers. This adapter will only sell for $24.99 but if preferred, consumers can spend $79.99 and receive the new wireless controller as well.
Although the new Xbox One is more expensive, it offers a tremendous amount of storage space. Included is the matte finish console and 1 terabyte of hard drive space, double what the current Xbox One offers. Although this newer version can be ordered on a limited edition basis, the price is $499 to include the Call of Duty: Advanced Warfare so to save money, a person can wait just a few weeks.
While the new Xbox One may be overkill for some game players, for hardcore gamers this new product will be readily received.