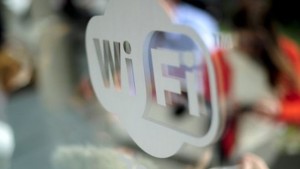 Recently, Google unveiled Brillo, a platform for the Internet of Things. Designed to compete with the ARTIK developed by Samsun and HomeKit by Apple, Brillo works by making it possible for all system devices to talk to the internet, as well as each other.
Although Google shared that it has plans for a number of interactive devices for its Internet of Things, not much was said about the way in which the devices would charge or stay charged in certain situations without needing some type of external battery pack or wall charge.
To come up with a charging solution, an entire team of researchers developed what is called Power Wi-Fi, which is a system that has incredible potential for speeding up the adoption of the Internet of Things within the next few years. Essentially, this new solution is capable of recharging devices using a Wi-Fi router.
To test Power Wi-Fi, Vamsi Talla, a doctoral student with the University of Washington, along with colleagues from the fellow Sensor Systems Lab, a battery free VGA Omnivision camera along with LMT84 temperature sensor that contained Wi-Fi chips, were placed inside six homes. In addition, Asus Wi-Fi routers were placed inside the homes.
As part of testing, the routers were modified so they could broadcast noise but also maintain continual energy for powering up the camera and sensor. It was discovered that both devices could be charged and recharged as needed. Based on this finding, researchers believe that this same system could be used for charting hotspots that power fitness trackers.
Keep in mind that for private Wi-Fi networks there is no issue pertaining to security but there would be for public or open Wi-Fi networks. Researchers feel that Power Wi-Fi could easily surpass capability of wireless, wall, and USB charging. The only real drawback identified is that power output is small.
During the experiment conducted by Talla and the team, only one photo on the Omnivision camera could be snapped following a 35-minute charging period. They also discovered what are referred to as power leaks during quiet periods, which are actually commonly among current wireless devices and Wi-Fi connections. As a result, meeting the minimum vintage requirements of hardware is limited.
While it appears that Power Wi-Fi will offer a number of benefits, making it a viable and worthwhile investment, there is a problem pertaining to long charging periods, similar to charging performed using solar, wind, and other newer solutions.
Even so, the fact that the team of researchers was able to maintain consistent data transmission rates while both the camera and sensor were being powered is great news. In addition, because public Wi-Fi hotspots now offer mass internet access, there is a real possibility that gaining power via Wi-Fi could become a huge success.