Want to know why the omnichannel approach is the most effective and innovative marketing technique you can practice? If you want to practice smart marketing and see results, omnichannel is the way to go.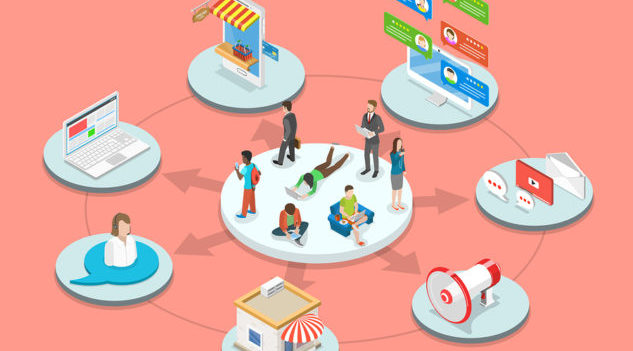 Omnichannel marketing is a kind of strategy that brings together all of your marketing and communication channels. This ensures that all of your potential customers receive one unified message. The approach focuses on educating consumers to make the best purchase designs and informing them about your brand.
Here are a few of the reasons why more people are participating in omnichannel marketing.
Improve Retention and Loyalty
If you're reading this post, it's safe to assume that you have a mind for business and marketing. Anyone familiar with either subject will know how important customer loyalty is for retention.
Consumers want to buy from brands they trust, and omnichannel marketing is a great way to build it. The look and language may differ from platform to platform. Despite this, the message stays consistent.
As customers interact with your brand over time, product offerings, slogans, and other important business information are naturally retained. This can lead to higher levels of trust and repeat customers.
Understand the Customer Journey
If you want to sell to your customers, you need to understand what motivates them to use your product. Having a clear understanding of the customer journey is the key to success, and omnichannel marketing can help you get there.
Omnichannel strategies focus on unified messaging across different platforms. This makes it much easier to follow customers through their journey. This can help you identify any drop-off points in the journey so you can better appeal to customers.
Increase Engagement
Do you want to get 10 free likes on almost every post you make on social? Wouldn't it be great to see your open rates increase and unsubscribe numbers decrease? If you want to make customers engage with your brand, switch to omnichannel marketing.
Marketing metrics are important for determining messaging and the success of campaigns. When you engage in omnichannel marketing techniques you're hyper-focused on giving people the right language.
Improve Your Data
Omnichannel marketing relies on the data you collect from your customers. As a result of simply utilizing more omnichannel techniques, you're setting yourself up for better data.
Think about the marketing metrics you'll be looking at closely to pull off a campaign. Link clicks, bounce rates, offers and coupons used, and plenty more helpful information will naturally come your way.
Omnichannel Marketing and More
In order to stay relevant in an increasingly crowded marketplace, it's important for businesses and marketers to practice the best techniques. Omnichannel marketing wins on so many fronts that businesses would be making a mistake by not adopting the right practices.
Want to know more about how to get a leg up in the business and marketing world? Keep browsing our posts so you can learn what the pros are doing.