It felt like winter would never end, but the sun is shining, the temperatures are rising, and it's safe to say that summer is finally here. And as summer rolls around, you need to upgrade your gadgets to fit the changing season. Luckily, we've got you covered; we have all the information you need on the best summer gadgets for wherever your adventures take you this season. Read on to find the gadgets that will help you create an unforgettable summer.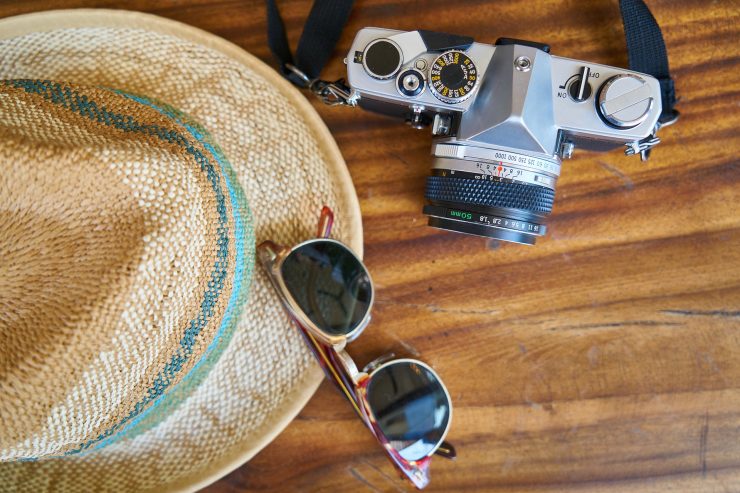 Pop Up LED Camping Lantern
The great outdoors will be a lot easier to see with a Pop-Up LED Camping Lantern. This summer gadget is lightweight, portable, and powerful enough to brighten even the darkest of nights. You can easily attach it to your vehicle or tent, making it easy to maneuver around campfires and travel terrain without missing a step.
Portable Waterproof Wireless Speakers
You don't want an errant wave or sudden splash from the pool to bring your party to a halt — which is why it's best to invest in some durable waterproof speakers. These wireless devices can easily sync up with your smartphone, so you can blast your specially planned party mix all day long. The lightweight design makes it easy to take them wherever you go, whether you're strolling along the beach or having a late-night pool party. And thanks to being waterproof, the music won't stop even if things get a bit damp.
Xbox Console
Face it: It might be summer, but every day can't be a sunny one. If you find your beach party or pool time rained out, you can still have a great time provided you have your Xbox nearby. You can choose from a variety of exciting games to keep everyone entertained, or even opt for some virtual reality accessories for a truly immersive gaming experience. Be sure to invest in some Xbox gaming headsets to ensure everyone has the maximum fun — even when the weather is less than ideal.
High-Tech Cooler
Keeping your beverages chilled has never been cooler, with a high-tech cooler in tow. There are models that will keep your drinks frosty, and so much more. Some come with built-in Bluetooth speakers so you can keep the party going no matter where you travel, while others provide you with a blender built right into your cooler so frozen drinks can be yours with just the push of a button. Look for one with a USB-charging port that lets you keep your favorite devices charged at all times!
Bluetooth Cooking Thermometer
You'll rule the grill (and be in high demand at summer parties) with a Bluetooth cooking thermometer handy. These new models put the old cooking thermometers to shame with an assortment of impressive features that will ensure your burgers and steaks are always perfectly cooked. You can sync it up with your smartphone so you can keep an eye on your food even as you play the perfect host. When your meal is ready, an alarm on your phone will sound, letting you know everything is ready for you and your friends to chow down on. Your barbecues will be better than ever!
E-Reader
You can have all your summer reading on hand no matter where you go with a reliable e-reader. You can download hundreds of thousands of different books to suit your every mood, and thanks to the powerful battery you can read for hours on end. It's a great way to keep occupied when stuck in an airport waiting for a flight, or chilling on the beach sipping a refreshing beverage. Remember to invest in a sturdy case for your e-reader so it gets through all your travels unscathed — and you can focus on reading that bestseller you've had your eye on.