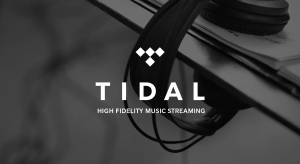 The streaming service owned by Jay Z, Beyoncé, Madonna, Kayne West, Nicki Minaj, and several other famous recording artists called Tidal may be struggling but for prices are being significantly discounted for students.
In an announcement, a company spokesperson said that students with a valid .edu email address will be offered a price of $4.99 opposed to the standard $9.99 starting within the next couple of weeks. This music platform has a premium service that costs $19.99 but for students, the price that includes high-fidelity sound will be just $9.99.
Many believe the move is in direct competition with other high-performing streaming services like Spotify that currently offer student discounts. In addition to Tidal's mobile application and Ticketmaster ticket-buying system, the company is also planning to launch a desktop version for both beta Mac and Windows.
While the desktop client will work in much the same way as mobile and web applications there will be some additional features. These include media key support, gapless playback, and output selection whereby listeners have the ability to push music to AirPlay compatible speakers or a digital audio converter.
The desktop and mobile application has a new interface design. For mobile listeners, this enhances search capability, makes finding the Offline Mode button easier, and offers extra personalized options. Currently, listeners on the desktop version cannot listen to music offline but Tidal has plans in the works to change that within the near future.
Tidal offers 75,000 videos and 30 million songs. According to the announcement, desktop betas are already available although over the next few weeks, additional changes will be rolled out.
In the meantime, the iOS version of Drive with Material Design, as well as other improvements, was updated by Google. For Google's cloud file service, the iOS app employs an aesthetic known as Material Design that was first unveiled along with Android's Lollipop. Included are high contrast color schemes and animated interface elements.
Google has also made improvements to image browsing and sync speeds, as well as scrolling performance. A swipe gesture was also added to make navigation easier. For Google Drive there is no cost for 15 gigabytes of storage but for 100 gigabytes to 30 terabytes, prices range between $2 and $300 monthly.