People out there immensely focus on the luxuries and royal accessories. More than that, people also have some unique desires to own many exclusive and expensive types of merchandise. Not all, but the majority get attracted when it's about glittering stones and shiny yellow metal. Yes, we are talking about the diamond and gold!!! Though they are shiny stones and just naturally created metal extract, they have some real value.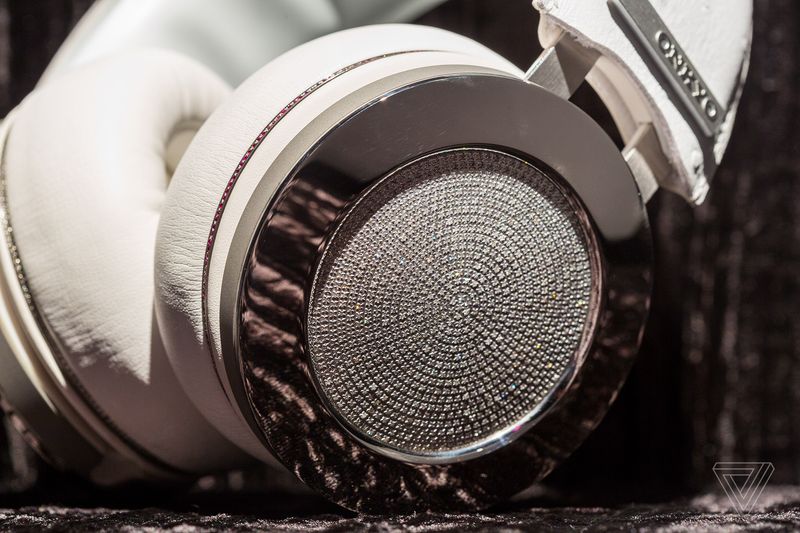 But we aren't talking about some random jewellery or Lamborghini coated with gold and studded diamond.
Onkyo, which is a luxury consumer electronics manufacturer based in China, is again into the gossips due to its newly revealed diamond-studded headphones that come with a huge price of $100,000.
The headphones can be specially customized based on the specific demand of the buyer. Each pair is studded with 20 Karat diamonds, and is rated between VVS-VS and G-H (GIA color scale) for better clarification. There is a designer ring which is commonly seen on every headphone to enhance its look, but this red ring is fully made of rubies. Yes, you heard it right!!!
Other components of the headphone are made up of stainless steel and leather material. Basically, we are supposed to talk about its audio hardware and sound experience, but it would be strange to say that Onkyo hasn't disclosed the basic feature related to sound quality.
So the question is—will Onkyo introduce its powerful sound system into this exclusive headphone? Or will it just display it for the showcase?