SHENZEN, CHINA- One Plus The Chinese smartphone giant confirmed the release date of its upcoming OnePlus X, which is October 29th.
This month should be marked as the month of events and conferences around technology and innovations on the field. Among the many of the already known events, a London debut was teased on social media, while a blog post on the company's official website confirmed the equivalent event in Beijing, both marked for the 29th of October.
That will be the official date when the OnePlus X smartphone will circulate. Invitations for China include the hashtag #PowerfullyBeautiful and some pictures of an empty warehouse, a brick-lined music studio, the ocean, a foggy city, and a dense forest. On first sight they might seem pretty random and insensible but our guess is that they represent the device's wide capabilities and far-reaching functionality.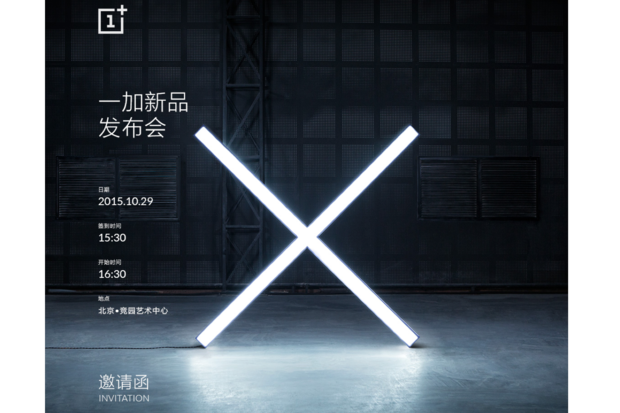 The announcement came with a perfect timing, shortly after OnePlus apologized for the poorly planned launch policy of its first two devices. For instance, OnePlus One was almost impossible to purchase if you didn't snag an invite or buy during a flash sale on Tuesday. And while the company was better prepared for the launch of OnePlus 2, there were still some supply issues.
While trying to solve those issues, OnePlus has signed a partnership with Foxconn in order to be able to manufacture its devices directly in India instead of having to import them from China. The production process will begin before the end of this year at a 30,000-square-foot facility in Andhra Pradesh. And considering that 500,000 units will be made on a monthly basis, more than 1,000 jobs are expected to be opened.
The upcoming OnePlus X smartphone was listed with model name One E1001 on the Chinese telecommunication website with images. It has a 5.5-inch display with metal edging, a rear camera, and micro-USB port. It runs a 1.9GHz processor and has support for LTE, Bluetooth, GPS, Wi-Fi, and FM radios.
It will sure be exciting to see the new smartphone and its promising capabilities so stay tuned to follow all the latest news on this and many more hot topics.