Nokia, the once leader of the smartphone industry, has been out of the game for way too much time. The Finnish giant lost its glory mostly due to the rise of the touch display brought by Apple and the appearance of Google's mobile operating system Android. As a result, Nokia had to sell its smartphones department to another software colossus, Microsoft.
Now the company feels more ready than ever to make a dynamic comeback, but the deal with Microsoft forbids it to construct and release any smartphones to the market until 2016. Though, the agreement doesn't specify anything about designing and working on a smartphone, which is exactly what Nokia seems to be having under the works.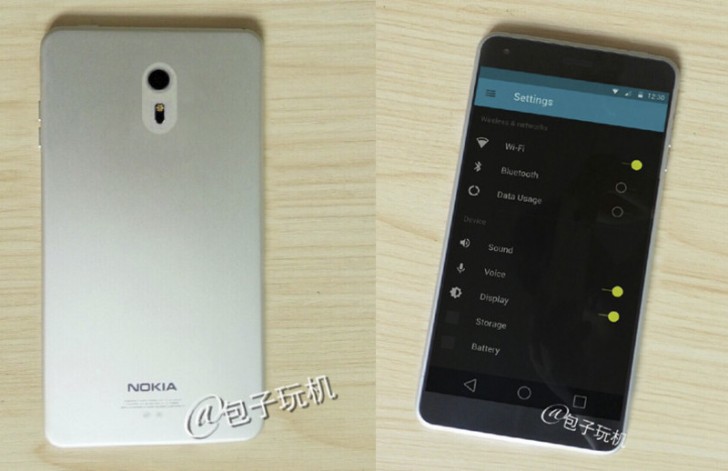 Rumours have been floating around the web for quite a while now, though Weibo, a Chinese social community, is the first place where alleged pictures portraying the C1 have been leaked. GSM Arena, on the other hand, claimed that this – as many others before it – is probably one more rendered photo that will soon prove to be false intel.
Nevertheless, it remains a silently acceptable fact that Nokia is working on a new Android smartphone. Come to think about it, it is not even a surprise, given that Chinese markets have already access to the N1, Nokia's first tablet operating on Android.
So given that the C1 is real, and the only thing that stops the company from manufacturing it is its agreement with Microsoft, we have yet one more smartphone to await in 2016- and it is a decent one too.
The C1 features an Intel processor – probably from the Atom series –, 2 GB of RAM, an 8MP camera on the back, a 5MP one on the front and 32 GB of internal storage. What is even more exciting is the software it will be running on, which is Google's new Android Marshmallow 6.0, unveiled during this year's I/O event in summer.
If the timing is right, the Nokia C1 might be one of the first smartphones in the market to come with Android Marshmallow 6.0 straight out of the box- right after Google's own Nexus devices, manufactured by LG and Huawei.
Source: CNMO (in Chinese)