First it was BlackBerry, with Priv, its very own first Android smartphone. Now Nokia is drafting on the Canadian tech firm. Could this be the key to any non-Android smartphone manufacturer who wants to earn some ground?
It could be, or it could be not. In any case, a so-called leaked photo from China's Weibo social network is believed to reveal the Nokia C1, the company's new upcoming smartphone.
When it came to deciding, Nokia – the once world leader in the phone industry – teamed up with Microsoft and its Windows Phone OS, eventually selling its whole department to the American giant. Nobody could know then, but now we all hope Nokia had gone with Google's Android in the first place.
MUST READ: Nokia's first Android C1 smartphone: Photos and rumors
After a few years of one failure after the other, the contract between Microsoft and Nokia is finally over, and the latter now is reportedly in search of Chinese manufacturers to work with, in order to get back in the game.
However, due to contractual obligations, that will not happen until the second or third quarter of 2016.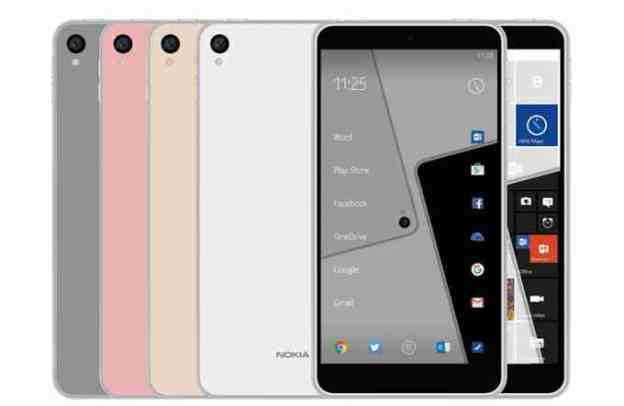 The purportedly leaked photo that reveals the Nokia C1, was posted by a Weibo user. From the looks of it, it has a large screen with no home button and a pretty high screen to body ration. The overall design resembles a bit to the iPhone 4/4S.
There is, however, one more detail that spices things up. If you look closely, there are two operating systems; one is the Android with Nokia's Z Launcher on top, and the other is the Windows 10. Could this mean that the user will be called to choose which OS to boot? Or will there be two variants?
It's too soon to tell, so, until another leaker spills the beans on Nokia's plans, what we're left with is the hope of such a device to actually exist.
Source: Weibo