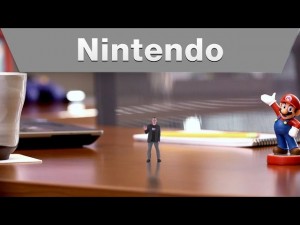 In preparation for E3, Nintendo announced a slew of new game titles prior to the mid-June annual games confab. The Japanese game firm released a video broadcast during which new releases were hinted to.
As part of the broadcast, Nintendo did confirm that the Dr. Mario franchise will be revived with a new title called Dr. Mario: Miracle Cure designed specifically for the 3DS handheld console. This title can be downloaded started on Jun 11.
Nintendo also announced that Bravely Second for the 3DS will be released in North America in 2016 although no actual date was mentioned. In addition, Mario & Sonic at the Rio 2016 Olympic Games played on both the 3DS handheld console and the Wii U is coming soon.
Some analysts believe that Nintendo is trying to get information out before the show, which is predicted to be extremely busy this year. Although Nintendo experienced incredible success with the Wii console, the company has since struggled in capturing the attention of a mass audience for the Wii U.
This past March, Satoru Iwata, president and CEO of Nintendo said the company plans to develop original software specifically for mobile devices using many of the settings and characters that people already know. At that time, he also mentioned a successor to Wii U only referred to as "NX".
For the first time in four years, Nintendo's operating profit was posted last month showing the company earned $208 million for the fiscal year, this in comparison to a $390 million operating loss the year prior. Also posted was net profit, which reached $350 million, up from 2014's $195 million.
Primarily because of a weak yen, Nintendo's numbers beat forecasts. Continuing to decline is the company's revenue, dropping to $4.6 billion from $4.8 billion last year.
Thanks in large to a number of hits like Alpha Sapphire and Pokemon Omega Ruby for the 3S that sold nearly 10 million units during the fiscal year, Nintendo is recovering. Other bit sellers included Super Smash Bros. and Mario Kart 8.
Scott Moffitt, Vice President of Sales & Marketing for Nintendo said the release of new video titles is just the beginning of things yet to come. Although things are starting to look up, the company still faces a number of challenges. For example 3DS sales are still on the decline and while sales for the Wii U have increased, the numbers are still not quite where they need to be.