US- Microsoft Corporation (NASDAQ: MSFT) The Redmond giant has finally unveiled all the necessary info regarding the Lumia 950 Windows 10 Mobile smartphone for the States.
The Lumia 950 is due for circulation, this Friday, November 20 and AT&T will be the only carrier to dispose the device in the U.S.
Specs
Microsoft Lumia 950.
As expected, the Lumia 950 will feature a 5.2-inch 1440 x 2560 screen with Corning Gorilla Glass 3 protection technology, a Snapdragon 808 Dual-core 1.82 GHz Cortex-A57 & quad-core 1.44 GHz Cortex-A53 CPU, 3GB of RAM and 32GB of internal memory which can be extended up to 200GB.
Moreover, Microsoft will follow the high-resolution camera tradition, adding a 20MP Carl Zeiss primary camera on the Lumia 950 and a 5MP selfie shooter on the front.
Judging by the specs, one could say that this handset falls to the category of above-average smartphones, so why would the company go with the Snapdragon 808 – which is a not so new model?
The answer lies within the company's intentions which are to terminate the smartphone department soon, thus a newer and better model would mean a higher budget and most likely more losses for the tech giant.
Software
Still, what's new with the Lumia 950, is that it will be the first smartphone to run with Windows 10 Mobile, hence further expanding Microsoft's ecosystem among different platforms.One of the major features that we expect to see is the Continuum, which allows the phone to transform into a PC.
However, AT&T intends to sell the Microsoft Display Dock – lets you connect a monitor, keyboard, and mouse – separately.
Pricing and availability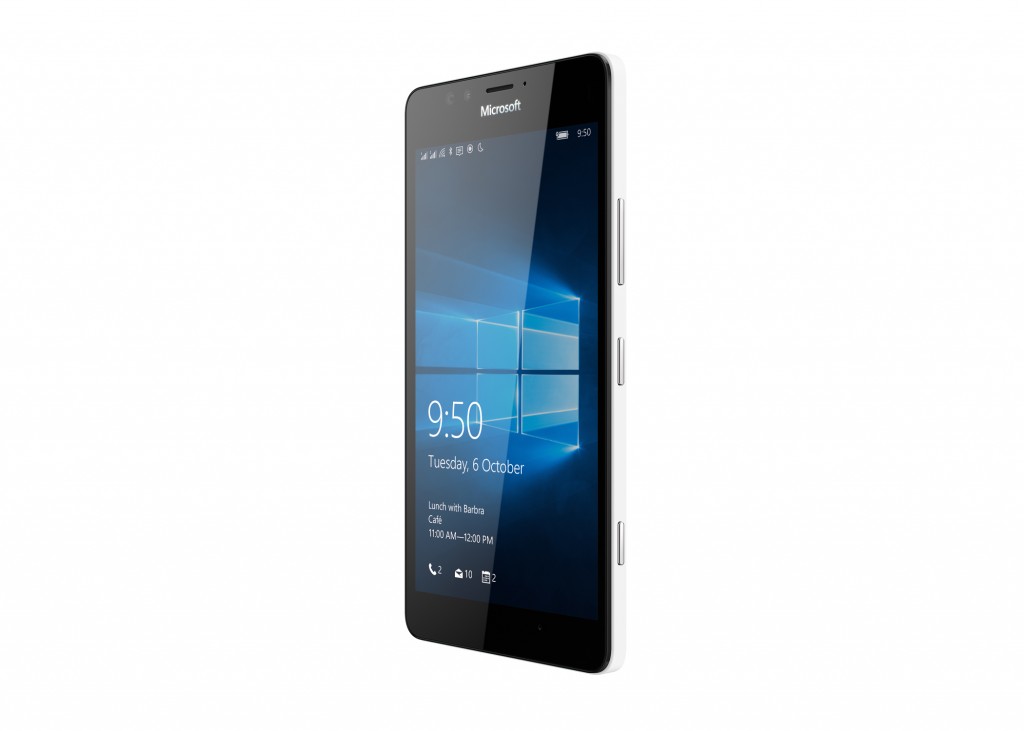 The carrier will start accepting orders for the Lumia 950 online tomorrow while the stock will not reach the stores before Friday.
Available colours will be matte black or white. AT&T also makes the Lumia 950 available with a Next plan – the privilege of upgrading your phone every year without a down payment, by paying a small monthly fee.
The lowest price you can pay in case you choose to get such a plan is the Next 24, which applies for 30 months at $19.97 per month.
Microsoft has announced that it will also soon release the Lumia 950 XL at its own store, but price and further availability has not been disclosed yet.