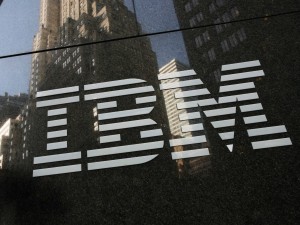 IBM has announced that the company will be investing a considerable sum of money into a new open-source project for real-time data analysis called Apache Spark. IBM plans to have more than 3,500 developers and researchers working on projects related to the Spark technology and open a Spark technology center in San Francisco. Academic and private education organizations will be enlisted to teach Spark to upwards of 1 million data engineers and data scientists. According to Robert Picciano, senior vice president for IBM's data analytics business, the investment could amount to "hundreds of millions of dollars" a year.
The Apache Spark promises to increase the speed of analyzing vast volumes of data. The Spark technology was developed at the University of California, Berkeley at the Algorithms, Machines and People Lab. Real-time processing would improve areas like analyzing sales transactions on online marketplaces and compiling data streaming from machines. The Spark software is currently being offered as a cloud service.
This is a huge move for investment in big data. Big data analysis is increasingly being used by companies to analyze large amounts of consumer data. In the big data software market, much of the attention and investment has been focused on software that makes it possible to handle and analyze vast volumes of all kinds of data. IBM can use the Spark initiative to strengthen its position in the market.
IBM mainly earns its revenue selling applications to businesses that use them to enhance its marketing, customer service, and supply-chain management divisions. Revenues from the software segment of the business decreased 8 percent from the previous year to reach $5.2 billion. Revenues from IBM's middleware products, which include WebSphere, Information Management, Tivoli, Workforce Solutions and Rational products, were down 5 percent, coming in at $3.5 billion. Operating systems revenues of $0.4 billion were 15 percent lower when compared with the prior-year quarter.
In the first quarter of its fiscal year, the company reported earnings of $2.44 per share and net income of $2.9 billion. Total revenues for the first quarter of 2015 were down 12 percent from the previous year at $19.6 billion. IBM expects earnings per share for the full year to reach $14.17 to $14.92.