HTC Corporation, (NASDAQ: HTCXF)- The Taiwanese based tech giant has just announced its new One A9 Aero smartphone, so we put it head to head against the company's One M9 flagship to figure out which one is the best.
HTC has reached a very satisfying point in the smartphone industry and in relatively small amount of time, which makes the whole achievement even more impressive.
Up until now, it was obvious which devices were better than others, but now the company has reached a point, where we can actually stand in front of the dilemma of choosing the best one between two of its smartphones.
And since it has one flagship, and one brand new revelation, those two would be the HTC One A9 vs HTC One M9.
Design
The One A9 came as a surprise in terms of design, as it clearly tries to look a lot with an iPhone 6S, which is for no obvious reason, considering that HTC and Apple are not what you'd call pal companies. And yet, it features a slim metal shell with a non-removable battery and rounded corners with antenna strips included.
It also comes n six different color variants; opal silver, acid gold, deep garnet, carbon gray, rose gold, and cast iron.
The HTC One M9, on the other hand, has been designed following the One M8 pattern, but at the same time it exceeds all previous designs that the company has ever presented. According to most people, it is by far, the best trait of the smartphone, and even HTC calls it "jewellery-grade," with each one hand-finished by craftsmen, and it certainly shows.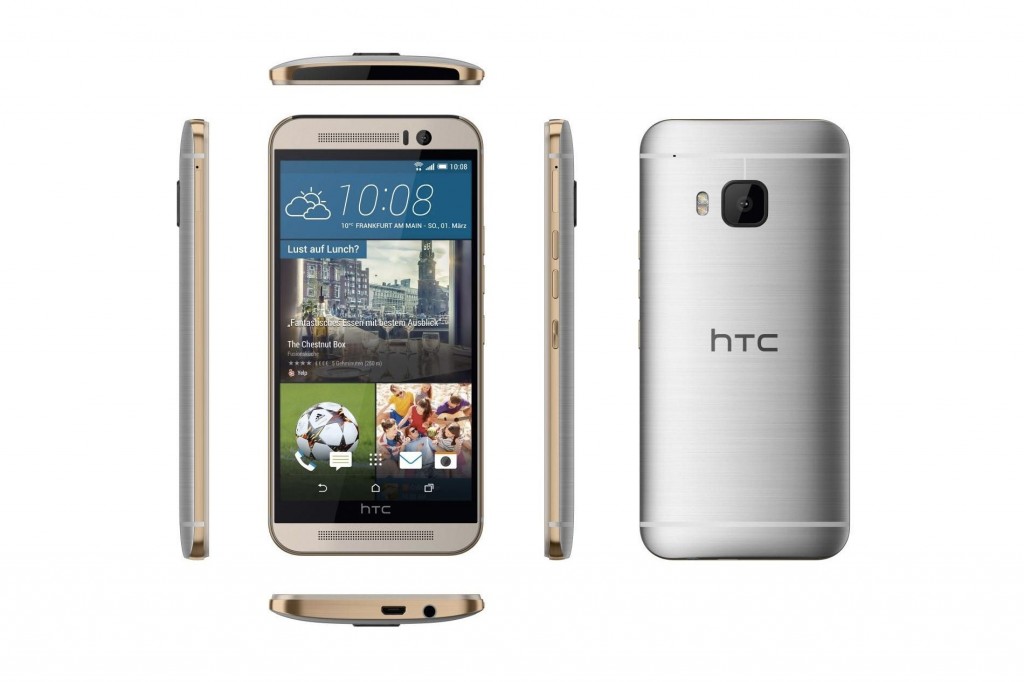 It comes in Gunmetal Gray, Amber Gold, Silver/Rose gold, Gold/Pink, Pink. It might look less interesting, given that they've lost the two tone appeal in most cases, but that doesn't necessarily make them look bad.
Display
As expected, the One A9 sports a 5-inch AMOLED display with a resolution of 1080 x 1920 pixels (which gives us a 441ppi pixel density) and the Corning Gorilla Glass 4 Protection.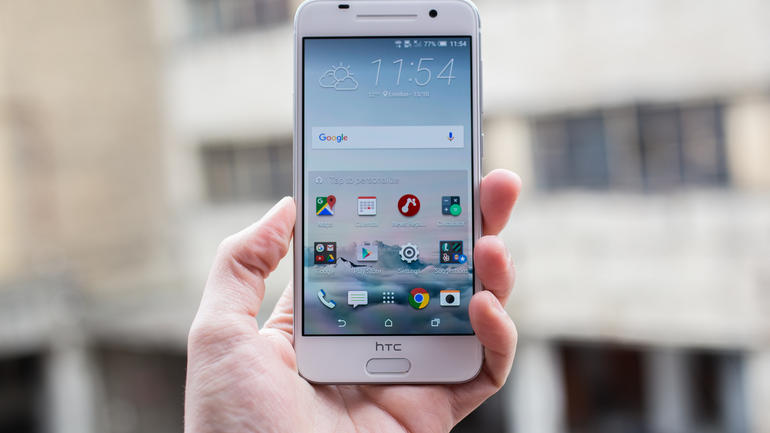 That is not far from the One M9's screen which is a 5-inch Super LCD3 capacitive touchscreen with the same resolution of 1080 x 1920 pixels (thus identical pixel density) and the exact same screen protection technology.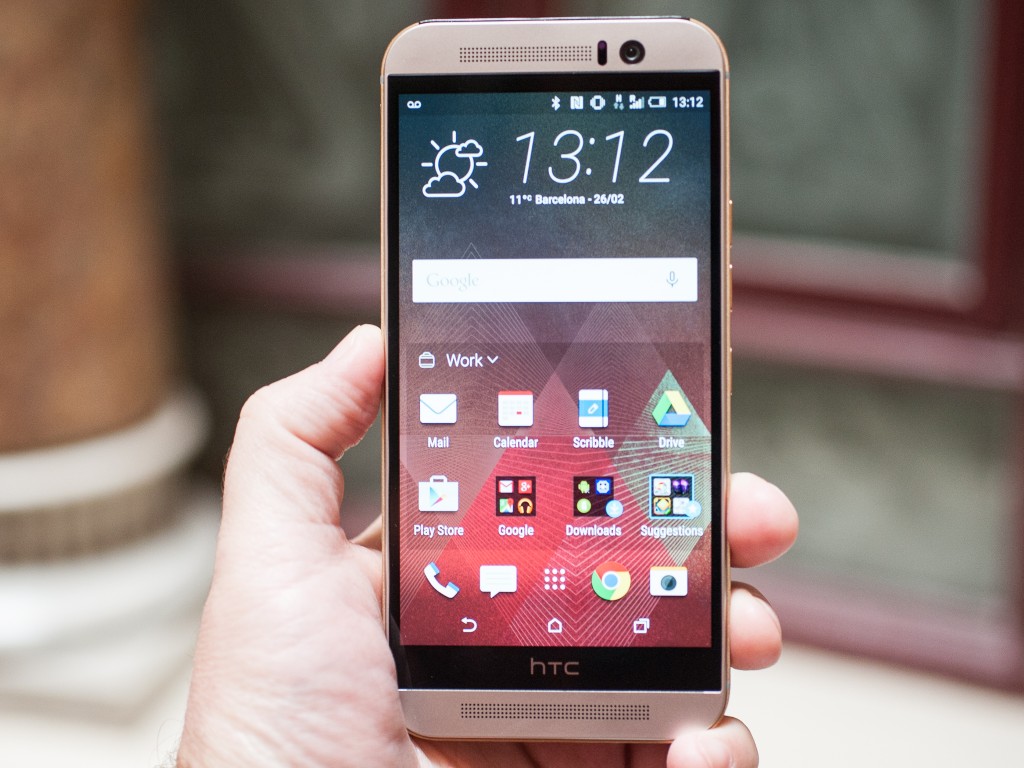 There's not much to compare here as both devices come with a strong resolution and a decent screen technology.
Specs
After all that fuss, the rumor mill finally backed away and we're left with the true features of the One A9, which is an Octa Core 1.5GHz Cortex A53 CPU with a Qualcomm MSM8952 Snapdragon 61 chipset and either 16GB of internal storage accompanied by 2GB of RAM, or 32GB of internal memory along with 3GB of RAM. The big surprise here, one that nobody expected, is that the internal memory can be expanded up to 200GB with a microSD.
That could be tough to beat, but the company's flagship -for now at least- packs an equally powerful Quad-core 1.5 GHz Cortex-A53 and Quad-core 2 GHz Cortex-A57 Qualcomm MSM8994 Snapdragon 810 coupled with 3 gigs of RAM, 32GB of storage expandable up to 128GB with a microSD.
The two devices are pretty close and it's almost impossible to declare only one winner in that field. But we could agree that it depends partly on the kind of use each user intends to make.
Camera
Before today, there were not much to mention on the One A9's camera, but, after the event, we know everything and the news is exciting.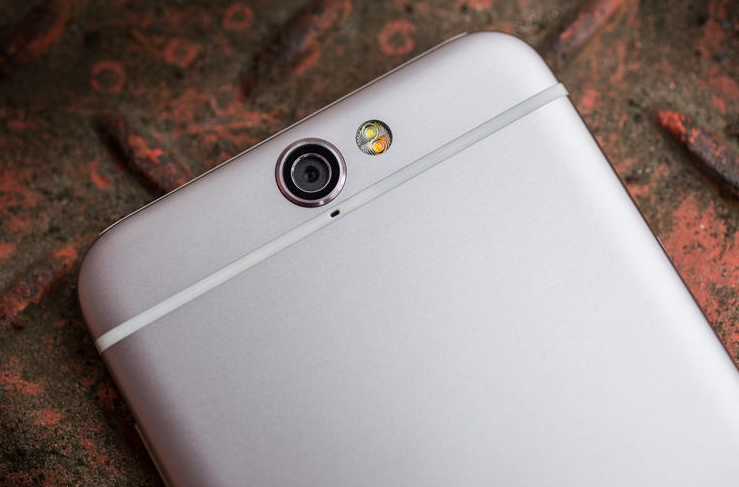 The phone sports a 13MP main shooter with OIS and RAW mode and Hyperlapse, optical image stabilization, autofocus and dual-LED. The secondary 4MP camera comes with some cool features to fit the selfie era as one would expect.
As for the HTC One M9, it packs a 20 MP camera, with a resolution of 5376 x 3752 pixels, autofocus and dual-LED (dual tone) flash, while on the front, there is a 4 MP, [email protected], HDR camera, which, judging by the technology, is slightly better and easier to use than the HTC One A9.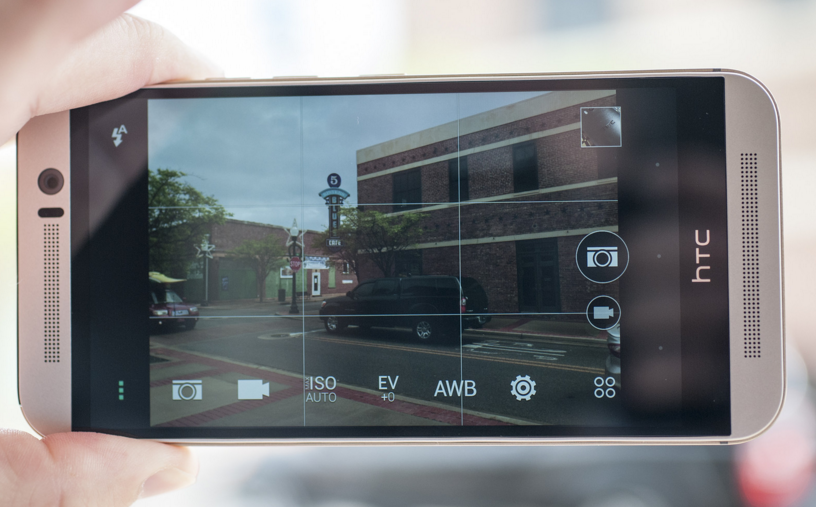 Both phones include features such as Geo-tagging, touch focus, face detection, panorama and HDR.
Battery
One A9's non-removable Li-Ion 2150mAh battery has a reported talk time of up to 16 hours (3G) which should be sufficient. But still, that can't really be compared to the One M9's non-removable Li-Po 2840mAh battery.
Given that the two handsets are not that distant in terms of specs and performance, the HTC One M9 can clearly be used a few more hours before powering off than the A9 Aero.
Price and Availability
The company's latest addition is set to circulate during the first week of November, but at US$400. Simply put, it's like an Android powered iPhone at almost half the price.
Of course, that is not the case for the HTC One  M9, which can be found at a notably higher price – the lowest price reported is $649 at BestBuy. In the meantime, the device has been around for several months, since March 2015.
The Verdict
We've seen almost every aspect. In some areas one prevails over the other and in other areas it's the other way around.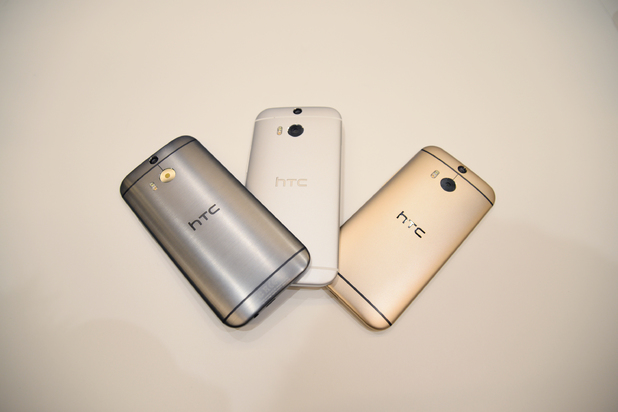 The bottom line is that the HTC One M9 has those few details that authorize it to maintain its ranking as the company's flagship, so if you're aiming for the top, despite the price, then you clearly want to go for the HTC One M9.
Though, bear in mind that the One A9 is almost as powerful and can be purchased at a much lower price, which makes the value for money reach the ceiling. Hence, if you're looking for a smartphone with great performance but want to take the price under consideration, then you should consider pre ordering it, if there's such an option in your country.