Nokia has entered the market with a bang. The classic phone has been upgraded in terms of storage, display, games such as Snake, camera quality, and many other features. The most-loved phone Nokia 3310 is now available in a whole new avatar. HMD Global has re-launched the phone at the Mobile World Congress 2017 in Barcelona.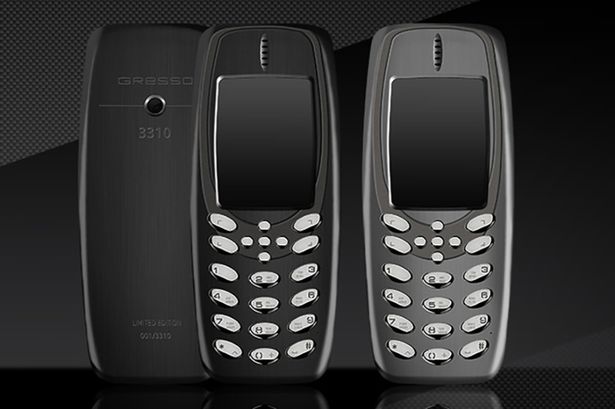 Recently, Caviar has created a luxury version of the classic phone called as the "Caviar Nokia 3310 Supremo Putin" which cost around Rs 113,500 due the unique feature the phone has such as the Russian President's picture embossed at its back in gold, the center button has a miniature image of coat of arms of the Russian Federation, and phone cover is titanium-based with a gold finish. In addition to this phone, another company named Gresso, a luxury phone brand company, has come up with a new version of the late Nokia 3310. If you find the Caviar Nokia 3310 Supremo Putin which costs around Rs 113,500 expensive, then what would think about the new version of the reimaged Nokia 3310? The "Gresso 3310" is going to blow off your mind owing to features it will have. The phone will have a titanium shell and keypad of Grade 5, 3MP camera, 32GB internal storage compared to classic 16MB, Series 30+ OS, and 2.4-inch QVGA display. The phone also provides a dual-SIM feature, 1,200mAh battery that can provide 22 hours talktime, and a month long standby time makes it all the more attractive.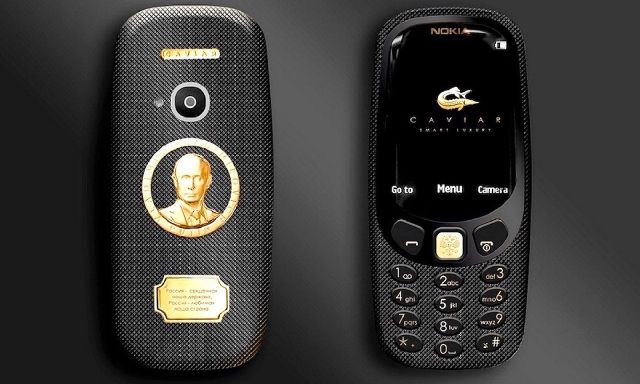 However, the Gresso 3310 is going to burn a hole in your pockets as it cost about Rs 2 Lakh. Naturally, what can you expect a black and titanium gray colored limited additions to be priced? Gresso has planned to take the global smartphone market by storm in the coming months. So, all you Nokia lovers stay tuned to get yourselves updated.