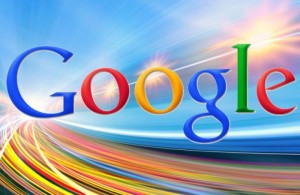 Google (NASDAQ:GOOG) has launched the Google Impact Challenge: Disabilities program to give $20 million in grants to nonprofits. The goal of the project is to identify new areas of opportunity to make a difference in the lives of the one billion people around the world who are currently living with a disability.
The new Google Impact Challenge: Disabilities program specifically seeks to "build awareness, identify solutions and help create universal access for people with disabilities." Google is soliciting innovators, inventors and tinkerers, as well as people living with a disability and caretakers, to provide ideas for the program.
The Google Impact Challenge: Disabilities program kicked off with an open call for organizations to submit their ideas to Google. Google.org Director Jacquelline Fuller wrote in a blog post, "We will choose the best of these ideas and help them to scale by investing in their vision, by rallying our people and by mobilizing our resources in support of their missions."
Members of the general public are encouraged to submit suggestions for accessibility issues they'd like solved, while program is also accepting most ideas from startups and inventors. Google has already announced that it would be providing its support to two organizations: Enable Community Foundation and World Wide Hearing.
Enable Community Foundation enlists a team of on volunteers to design, print, assemble, and fit 3D-printed prosthetics for free. Google is providing the foundation with a $600,000 grant to help advance the design, distribution, and delivery of their open-source, 3D-printed prosthetics for upper limbs.
World Wide Hearing works in low-income communities to diagnose auditory issues using affordable, easily available smartphone technology. The organization received a $500,000 grant from Google to develop and test low-cost tool kits for hearing loss.
For those living with disabilities in developing nations, many face a life of social and economic marginalization. In previous funding news from the company, Mission Arm and e-NABLE each received grants to 3D print prosthetic limbs, while the Royal National Institute of Blind People is using a grant from Google to develop smart glasses.
The company has also worked on its own to improve and build accessibility tools for those with disabilities. One notable effort is Google's development of Liftware, a multi-purpose utensil designed to help folks with hand tremors eat more easily.