With all the panic created around the coronavirus, it is not surprising at all that most refuse going to physical stores in order to minimize their interaction with other people. It is no wonder that this pandemic became the reason behind the growing  popularity of e-commerce.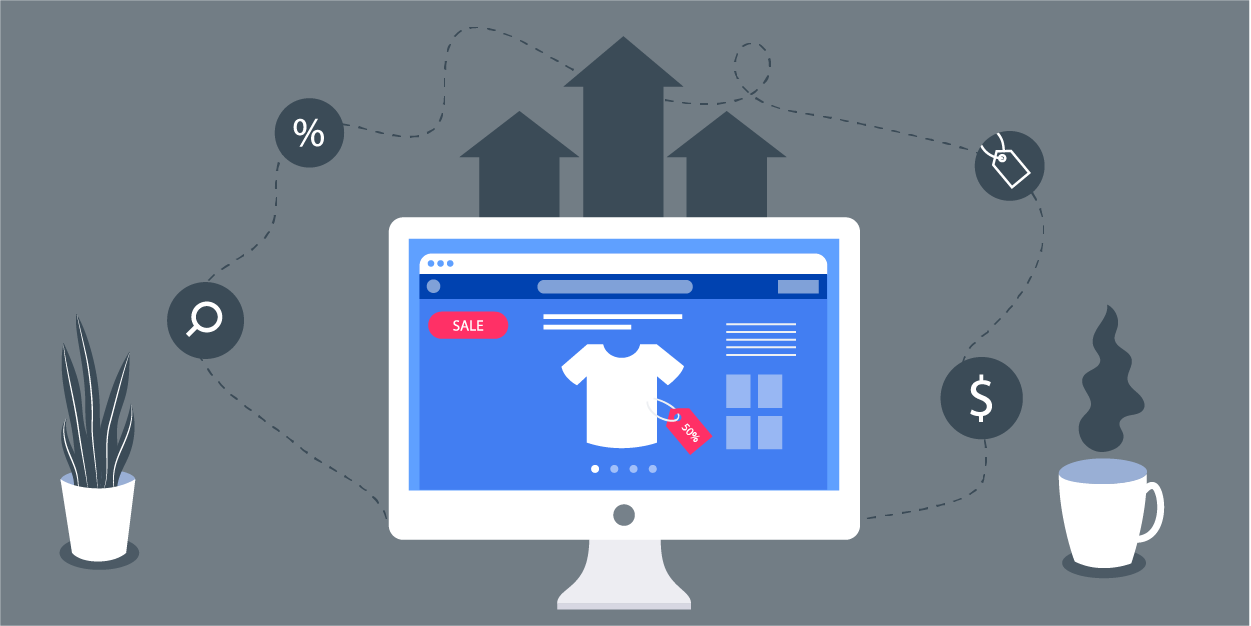 COVID-19 has become an invisible link between commerce and e-commerce markets, since millions of sellers have rushed up to set up e-commerce stores in order to save their businesses.
Of course, the coronavirus had a huge impact on the entire way of life. But there is no reason to panic, since in the era of technologies and information  there are lots of solutions which are being developed for solving this issue. There are different countries such as Russia, the United States, UK, and Germany which have come up with vaccines against COVID-19.
However, as it is usual during mass-panic, people prefer to isolate themselves and purchase all the necessary stuff from online stores!
As a result online giants such as Amazon, Walmart, EBay and Shopify have become quite popular during this period of time.
Amazon, More Than Others
It is wise to mention that Amazon is dominating e-commerce by providing people all over the world with the widest variety of products that you can purchase on this platform.  Additionally, Amazon provides its users with the best customer service by taking care of lots of issues that buyers can face when they are purchasing on this platform. Therefore, as a seller, you should be ready that customers benefit more than you do, and lots of issues that you will face on this platform will be handled on the buyers' benefit. As a result, a buyer can receive an Amazon suspension and lose their selling privileges at any moment.
Therefore, you have to put much effort in order to avoid suspensions at any cost.  Amazon account suspension is not the only issue that you can face when you run your business on this platform., There are also other vital aspects that you have to consider if you decide to jump into Amazon. For example, the platform can freeze your funds until you solve all issues within your business.
Go Along to Get Along
In order to avoid such unpleasant issues, you have to run your business in compliance with all of Amazon's policies and regulations. In this case, you can be sure that everything within your Amazon business is going smoothly. Unfortunately, there are some cases when a seller is unable to handle suspensions by themselves. In this case, you have to contact professional reinstatement services which can help you solve this issue more effectively and professionally.
Walmart is another popular online platform which provides its users with different opportunities for building a profitable e-commerce business. Plus, Walmart referral fees are much lower, so you will not have to pay much fees for your sales.
There are also lots of sellers who give their preference to eBay. Nearly 187 million people prefer to use eBay for purchasing their items. Nowadays, it is considered to be one of the most popular online marketplaces with more than 1.7 million active listings.
Started in 2004, Shopify is another popular e-commerce store. One of the main advantages of this platform is that it does not create high barriers for entering its marketplace. Additionally, it is quite flexible and easy to use.
We have only brought to your attention the most popular online marketplaces. In reality, there are much more. And if you want to build a profitable e-commerce business, you have to devote a considerable amount of time in order to choose the best platform which suits you more. In this case, the success of your e-commerce business will not be long in coming.