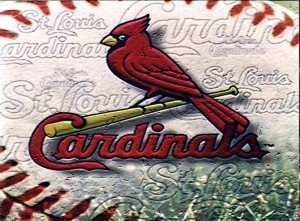 Did the St. Louis Cardinals hack into the secure network of the Houston Astros and steal valuable player information? An inquiry by the Federal Bureau of Investigation aims to answer that question. Hacking into the internal networks of a rival team to steal closely guarded player and personnel information is a definite no-no in the sporting world. The Justice Department is also investigating the security breach.
The inquiry was launched after evidence was found that front-office officials for the Cardinals may have hacked into an Astros network that contained specially created databases. The databases also contained information about trades, scouting reports, and proprietary statistics. A spokesperson for baseball's commissioner, Rob Manfred, released a written statement that said that Major League Baseball "has been aware of and has fully cooperated with the federal investigation into the illegal breach of the Astros' baseball operations database." Subpoenas for electronic correspondence have been served on the Cardinals and Major League Baseball.
If the allegations were found to be true, it would be the first known case of a professional sports team hacking the network of another professional sports team. Hacking attacks are generally conducted against major corporations by hackers operating in foreign countries, notably Russia and China. The Astros' general manager, Jeff Luhnow, worked as an executive with the Cardinals until 2011. Law enforcement officials believe the hacking may have been some type of revenge plot against him.
It is not clear whether the highest-ranking officials on the Cardinals team were aware of the security breach. The names of the employees being investigated have not been disclosed. The Cardinals officials under investigation have not yet suffered any disciplinary action, such as being put on leave, suspended or fired, according to sources with knowledge of the team's activities.
The St. Louis Cardinals have been one of the most successful teams in baseball over the past twenty years. The team has the best record in baseball this season at 42-21 and the team has reached the National League Championship Series nine times since 2000. With 11 World Series titles over all, the Cardinals are second only to the New York Yankees.