Do you think prank calls are dead just because everyone is into instant messaging and video calls now? Well, think again. People don't use grandma's old telephone for calling the pizza guys anymore because pranksters have moved past that way of messing with people. Doing calls in a more old-fashioned way is not only corny. Still, it can get you in trouble because numbers are easily traceable nowadays. But don't worry, you can still make funny prank calls in a way that has adjusted to our times. These days, pranksters make use of fun prank call applications. Of course, prank apps are not created equal. Each app has a unique feature on its own, so it's best to find one that will suit your pranking preferences the most. We listed five prank call apps followed by prank call ideas so you can maximise the joy in the age-old activity of prank calling!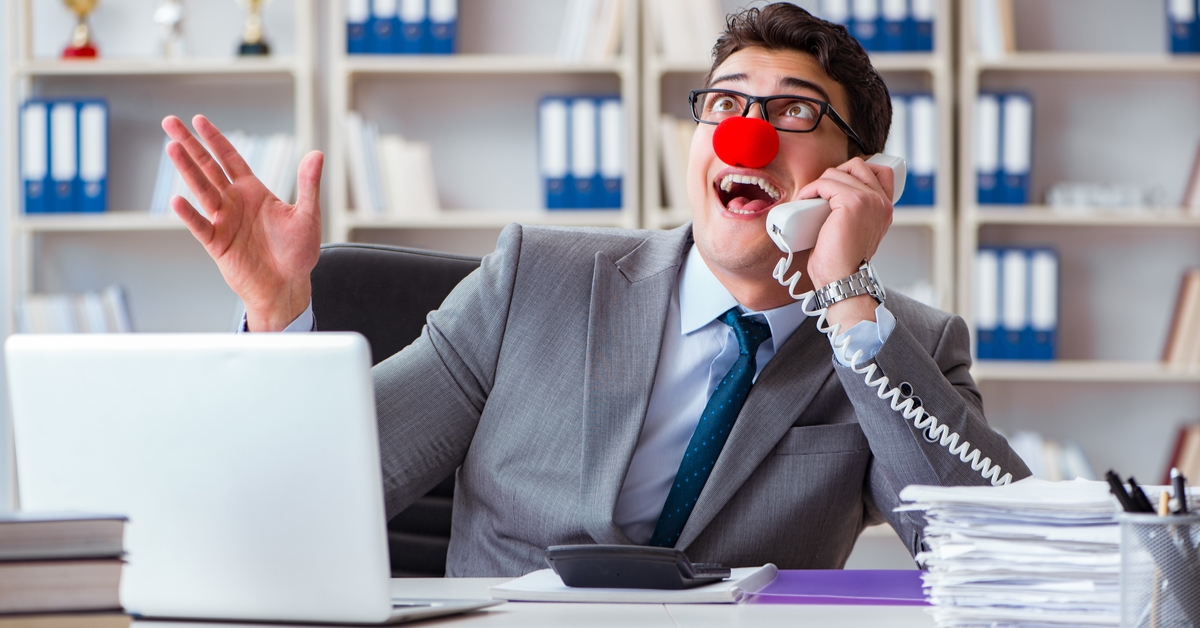 You will need a trusty smartphone to download these apps. So how do you know you got the best smartphone for you? First, check the 5 main mistakes that people make while choosing a smartphone. Now, if you're all set with your trusted device, keep reading to find out!
Prank Call Apps
1. Ownage Pranks
Do you think prank calls are old news? Well, think again and try Ownage Pranks' prank call app! This prank app boasts a collection of more than 100 pre-recorded prank calls that you can choose from, and you can send to anyone anywhere and anytime you like. You send quick prank calls ranging from an annoying neighbour randomly asking for a Wifi password to an angry girlfriend threatening someone to stay away from her man. You won't have to worry about these pranks' quality because they are made from genius prank scripts, an impressive online soundboard,  and are performed by professional voice actors to make the calls more believable.
If you want something more elaborate, you can always send Ownage Pranks a prank request and leave the deed to them as you just enjoy the fun unfold at your ear's reach! Their calls are also untraceable, thanks to their spoof calls. A spoof call works by gathering your data and hiding it all under a fake caller I.D. This way, you won't need a burner phone anymore to enjoy prank calls. You can also make calls memorable because you're allowed to record your victim's hilarious reactions. What could get any better than this?
2. PrankDial
Like Ownage Pranks, Prankdial comes with a script and is performed by actors. They also provide automatic prank calls that you can send to anyone for free three times a day! It's one of the best prank call apps out there. Unlike the old-fashioned prank apps, Prankdial keeps its website up-to-date and has good graphics. You don't need to worry about coming up with hilarious pranks because they're there for you with their hundreds of pranks. All you need to do is sit back, relax, and get the pranking going!
3. The Prank App
Not precisely a prank call app, but this can be a great tool if you need help in doing prank calls! The key to a good prank call is its believability, and this app can help you with that because of its incredible sound effects! You can freak people out by using their airhorn, electric razor, and police siren sounds. You can get creative with these things when conducting a prank call so just let your imagination run wild! If you want, you can enjoy this app on its own and not use it for a prank call. It has 10 free pranks built on the app, and if you want more, you can always get new ones on their store. Sounds like an all-in-one prank tool, doesn't it?
4. Who's Calling Fake Caller Prank Phone Call
Do you have an event you don't want to go to but can't say no to people who invited you? Although a prank app, this app can also be a life-saver if you are a person who just likes to be alone but isn't confrontational enough to say no to people. This can also help you get out of awkward situations. Just install this app on your phone, click on a button that activates the call, and display a call as if someone is calling you! Suppose you don't have an awkward situation that you need to get out of and just want to use this app for the sole purpose of fun. In that case, you can customise the Caller ID and the photo of the person calling you. This means you can pretend someone famous has your number, like Michelle Obama, Brad Pitt, or Aubrey Plaza. Of course, none of these celebrities will call you, but you can make your friends believe that they did as a consolation to your shattered fantasy. This is a fun way to just troll anyone you know or make people think that you are kind of cool!
5. Voice Changer
If you feel like adding funny effects to your voice, it's best to use this voice changer app! Think of this as the PicsArt to your voice recordings. You can choose different voice filters to make it more masculine, feminine, child-like – and more! You can also manipulate the speed, pitch, or even the tone of your voice. How is this close to a prank call app? Well, prank call apps use pre-recorded sounds when sending automatic prank calls to your victims. This app can help you make your own pre-recorded pranks that you can use to play to your victims. It's like a DIY automatic prank call app, if you may!
Prank Call Ideas
1. Pizzahut and Dominos Prank
We looked into the subreddit /TalesOfThePizzaGuy, and we learned that guys from pizza places are already used to prank calls. They sometimes appreciate prank callers' creativity, so you better make good ones stand out! The next time you make fun of a pizza place, why not try Pizzahut and Dominos? You will need two phones to do this, but it sure is going to be worth it. Call one pizza place first and once the receiver of the call is responding, try calling the other one. When they both know you are about to order, place the two phones near each other and let them hear each other speak. Of course, they will be confused about why the person they're talking to is saying peculiar things, but that is the main goal!
2. Pregnancy Prank Call
Pregnancy prank calls never fail to shake people. Why? Because not every day does anyone you know become a real mother! It is ALWAYS big news. Try calling your friends and tell them that you just took a pregnancy test, and it turned out to be positive. Their reactions will be priceless!
3. You Won A Raffle Prank
Who doesn't like to win? No one! Or not someone we know, at least! Try posing as an agent of a company where your victim may probably shop or avail services like Sephora, Walmart, or even Netflix! Tell them they won 5 grand in a random raffle and that they can claim their price in your office at any available time they have. Of course, it's pretty cruel to build their hopes up like this, but hey, it's still funny!
4. Incoming Delivery Prank
Everyone loves receiving packages nowadays. Thanks to the e-commerce gods, our lives have changed forever. But would you enjoy receiving a package that you didn't order in the first place and still up for a Cash On Delivery payment? The obvious answer is no! Try calling a friend obsessed with online shopping and tell them they have a delivery arriving but is still up for payment. It's up to you how to get creative in this!
What To Expect In a Prank Call
The key to enjoying a prank call is to not expect anything at all! The secret here is to enjoy the adrenaline rush of someone candidly reacting to the prank you are sending them. Since people are made differently, you can't expect the same response all the time. Some people will be funnily innocent, some will play along, while others might get enraged and threaten you. But don't worry, you'll be in safe hands if people won't react in a way you'll like. That's why our personal favourite on the list of prank apps is Ownage Pranks'. Why? It's because they can assure safety and privacy like no other. Their calls are untraceable for the average Joe, so you can prank with ease and with your peace of mind.
Don't overthink it; it's just a joke! And jokes are supposed to be light-heartedly enjoyed. Just remember to keep it safe and respectful. So good luck and happy pranking!