Living in a digitally connected world means that parents have to give their children a smartphone when they hit a certain age. On one hand, the phone enables children to access all the information they need, communicate with their friends, and connect with their parents anytime they want. However, on the other, the same phone can tempt them to engage in ethically questionable, or worse, illegal activities or become a victim of bullying.
This is why handing a phone to their children is a major leap of faith for most parents as they are concerned about how it will be used. Before we make a few suggestions about great kids' phones, let us look at the factors you should consider as a parent.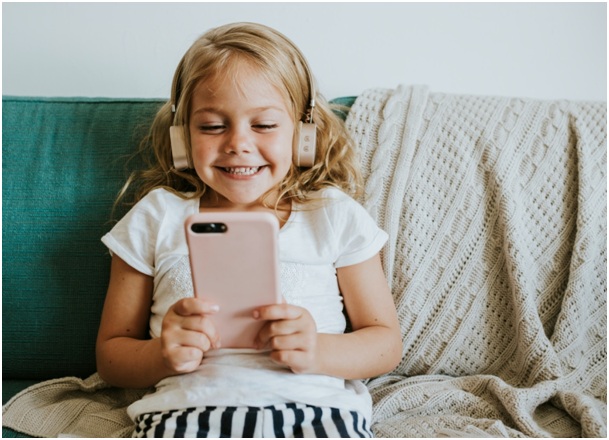 What Makes a Good Kid's Phone?
Easily control kid's phone activity– Whatever phone you buy, you cannot give it away as is. You need to have a monitoring solution present on the phone, such as mSpy that enables you to monitor and control your kid's phone activity.Read the guide how to install mSpy and this will allow you to have peace of mind.
Exceptional build quality– We all know how sloppy children can be and they are very likely to drop their phone. If you do not want to deal with recurring repair fees, get a phone that can withstand rough usage and a few falls.
Buy an affordable device– Even if you can afford a $1,000 device for your child, that is not exactly a good starting point. Purchase an affordable phone so you do not have to worry about the phone being stolen or lost.
Put a sturdy phone case on it– Just like you cannot hand a phone over to your child without putting on a monitoring app, you cannot give it away without putting on a protective case. It will ensure that all those accidental falls do not cause too much damage.
Kids Phone Suggestions for 2020
Although you can choose from a wide range of phones, it is recommended that you buy familiar brands that allow your kids to fit in.
iPhone XR
Many kids do not want anything but an iPhone as all of their friends are on iMessage and they do not want to miss out. As a parent,it might not be a big deal for you, but for your children, it is. Keeping that in mind, you cannot shell out upwards of $1,000 on the latest most feature-rich device. That is why iPhone XR makes a great option.
An affordable device starts at $599.00 and offers all the features that your child is looking for. Great performance, long-term durability, amazing camera, iMessage, and access to all the apps their friends have. Moreover, iPhone XR is available in bright colors like red, which can be another selling point.
Samsung Galaxy S10e
If your child is not a fan of Apple or iOS or his or her friend circle have Android devices, then you might need to go down a different route. One of the most recognized devices globally apart from the iPhone is the Samsung Galaxy series. You can pick up a Samsung Galaxy S10e with 128GB of memory for the same price of $599.99. The phone is unlocked so you can put any plan you want.
The device offers one the best screens on the market, great camera with innovative features, access to all the apps through Google Playstore, and amazing build quality. If you are looking for something even cheaper, then Samsung Galaxy A series might be a good option.
Google Pixel 3A
Many parents are not looking for all the bells and whistles, just a phone that can do basics right at a reasonable price. This is where Google Pixel 3A comes, which starts at $259.99 and goes up to $399.99. Although it has a midrange processor and RAM, it also has one of the best and most critically acclaimed cameras on the market. There is no other device on the market, which offers better photo quality at this price point. Children love to take pictures and create memories, so this might be the phone for them.
It has a sturdy build, decent performance, headphone jack that is not easy to find these days, and an exceptional camera. Just keep in mind that the phone is almost a year old and a refresh might be around the corner.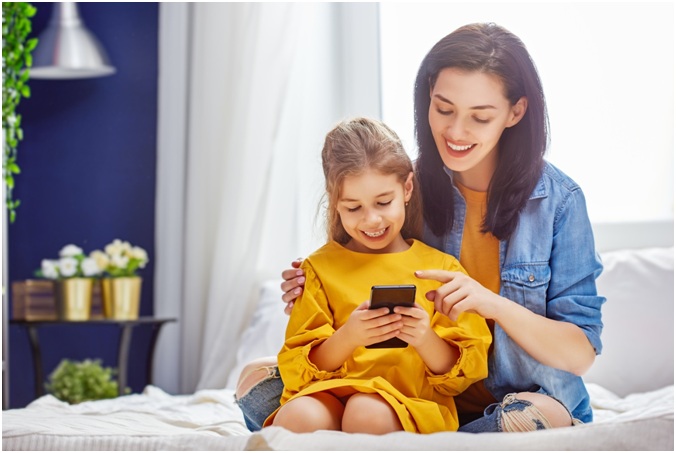 Final Word
If you want to buy something different from mainstream devices, there are many decent options in the Android world. These includeOnePlus series phones that are affordable and innovative and Moto G series that bring value to the table. Whatever phone you get, do not forget to install a monitoring solution to keep your child safe and secure.