INDIA- Apple Inc. The Cupertino giant has recently released its Apple Watch smartwatch line-up in India. More specifically, the company has made available three variants of the series, all of which come at different price tags.
After months of anticipation, Apple's much-touted smartwatch has finally made it to the Indian market.
The tech giant has circulated only two screen sizes, the ones measuring at 38mm and 42mm, coming at 40 different combinations, offering customers a plethora of options to go for.
Options and pricing in India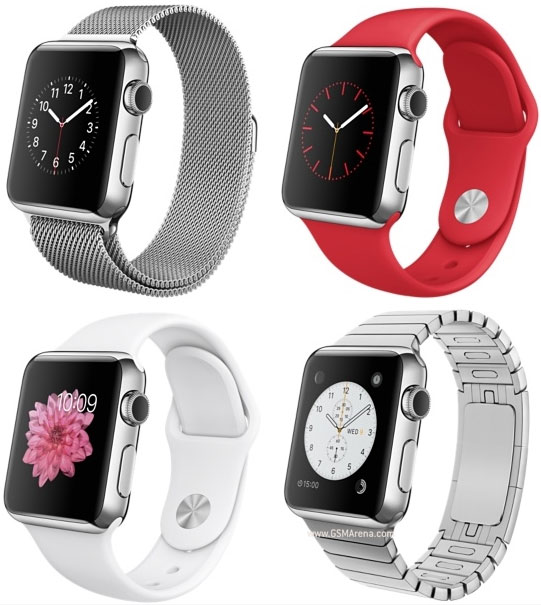 Starting with the 38mm category, Cupertino has priced the Apple Watch Sport featuring silver aluminium case and white sport band at a starting price of Rs. 30,900 (about $470) and Apple Watch with stainless steel case and white sport band at Rs. 48,900 (about $743).
The 42mm category will set customers back Rs. 34,900 (about $530) and Rs. 52,900 (about $804) for the Apple Watch Sport with silver aluminium case and white sport band and Apple Watch stainless steel case with white sport band respectively.
Moreover, when it comes to the more glossy instalments, such as the Classic Buckle version, the price hits Rs 60,900, and a INR 95,900 (about $1,457) premium for the stainless steel Link Bracelet version.
The luxurious Apple Watch dressed in 18-Carat Rose Gold will set customers back a whopping Rs 8.2 lakh (about $12,465) for the 38mm model that comes with the more affordable White Sports Band. The 42mm variant retails for Rs 9.9 lakh (about $15,045), making it the most expensive of the entire smartwatch series.
Specs and software
As far as specs go, the 42mm version sports a 1.65-inch AMOLED capacitive multitouch touchscreen with a resolution of 390 x 312 pixels (~303 ppi pixel density), covered by shatter and scratch proof Sapphire glass.
The smaller sibling that is the 38mm version, comes with a 1.5-inch AMOLED capacitive multitouch touchscreen running on a resolution of 340 x 272 pixels (~290 ppi pixel density) protected by Sapphire as well.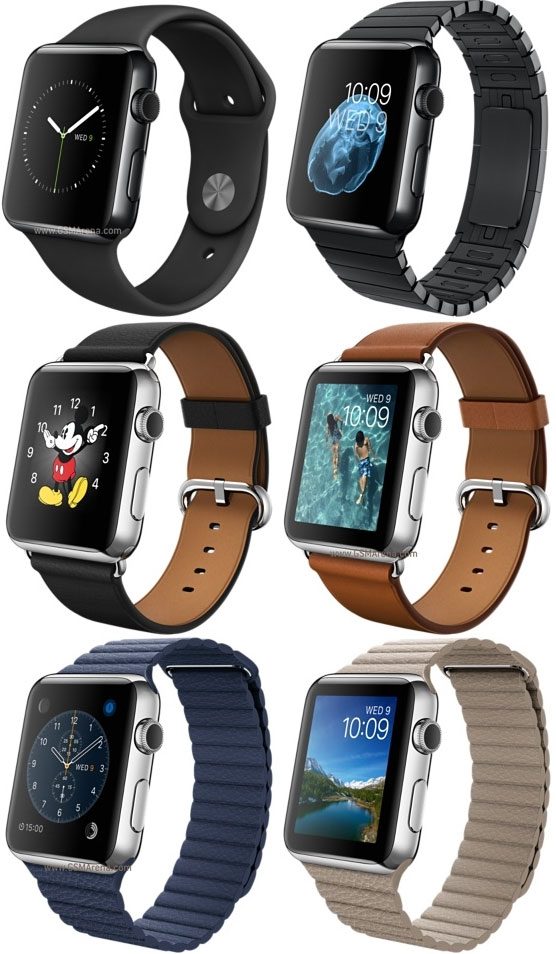 Both devices come pre-loaded with Apple's latest watchOS 2.0 smartwatch operating system and are powered by Apple S1 CPU clocked at 520 MHz, coupled with PowerVR SGX543 GPU, 512MB of RAM and 8GB of non-expandable internal storage.
Availability in India
The smartwatch is available in more than 100 Apple's partner stores, all of which can be located through Cupertino's official Indian website.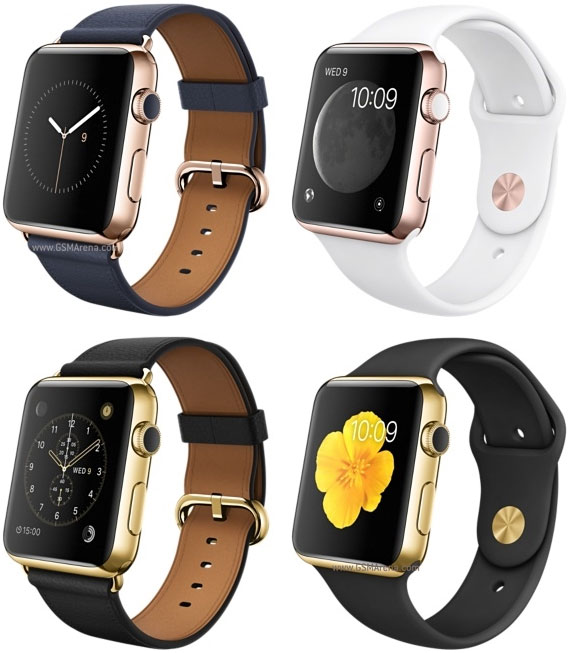 Are you planning on picking up any version of the Apple Watch? Let us know in the comments below.