Now the taxpayers have a knight in a shining armor to rescue them. The Indian Government has taken up the initiative of launching an app for the taxpayers to ease their basic functions. The app is basically for the Android smartphone users so as to help the users apply for PAN card and also seek the answers to their query easily from the tax department.
Financial Minister Arun Jaitley is considered to be the pioneer behind encouraging the introduction of the mobile app. The app can also be used to link the Aadhaar card and PAN card numbers and also to keep a track on the TDS deduction. The mobile app is named "Aaykar Setu" and has been basically built to seal up the gap between the tax department and taxpayers.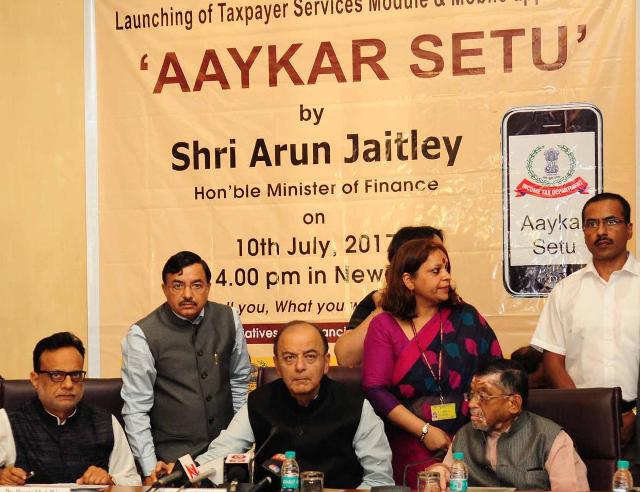 The app will let one carry out the tax-related tasks at home without any need of external help. The app can be downloaded after giving a missed call on the number "7306525252." Also for helping solve the issues related to PAN, TDS, return filing, tax payments, and TAN, a live chat feature called the Chatbot has been added that can be used from 10 AM to 6 PM. The tax experts also help give information regarding the nearest tax return facility through the live chat.
The app can let the taxpayer connect to the e-Nivaran module in case of grievances. The notifications and updates regarding the taxes will be sent to the registered mobile number in the IT Department and the same number has to be registered in the Aaykar Setu module as well.
According to the government, the app will reduce the inconvenience caused between assesses and the assessing officer. This time-saving app is surely far more beneficial for the government. Later, the app will have an option of filing for return option activated.
One of the interesting factors is the "tax gyaan" feature made available for the youths to play a multiple choice question game and increase their knowledge. The government wants to provide the tax information at the fingertips via the app. The tax department believes in the improvisation of the department and the tax operations in the coming months.