Time and again, studies have shown that monetary benefits in an office setting are not the sole employee-motivating factor. Over the years, the understanding of human resources expectations from the companies they work for has evolved. It should not come as a surprise to know that there are more than 10 factors that determine employee satisfaction and performance in a work environment. Among these factors is 'Working Conditions' which plays more than one role in ensuring that employees feel that they are looked after by the management. In this blog, we discuss the top 5 reasons investing in comfortable furniture results in better employee performance.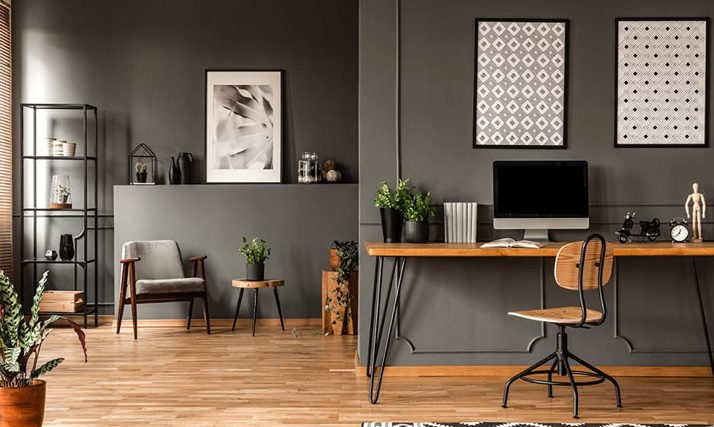 1- Reduces company expense
The bottom line for any business to survive is to ensure continuous profit. There are two ways of doing so. Increasing sales and reducing expenses. The first way depends on several factors influencing the external market scenario but the latter method that talks about reducing expenses is completely under a company's control. While there are multiple ways to save cost as explained by Atlantic Scale, investing in quality furniture that sustains for a longer period can also help reduce unnecessary or avoidable expenses.
Buying furniture for a home is less tricky than buying for an office setting. Companies invest a considerable amount of their operational cost in office furniture. In addition to this, the concept of 'one shoe fits all' does not apply to office furniture since every organization may have specific requirements depending on the office culture, the number of people, the type of office, and multiple other factors. One way to make sure that you do not end up overspending on company furniture is to take the help of professional hospitality FF&E companies. These service providers are skilled in ensuring that their customers get exactly what they want and within the budget they have allocated.
2- Indicator of employee health concerns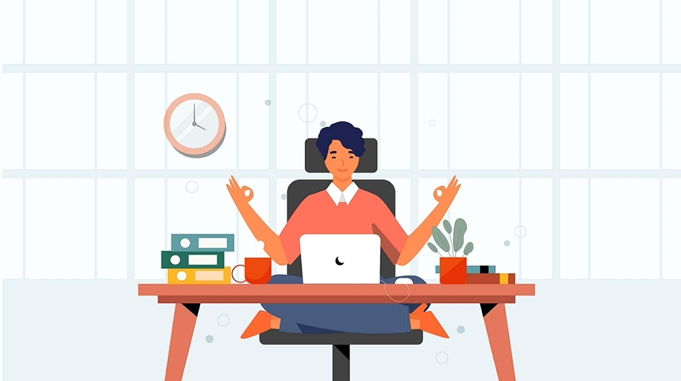 Moving on to the next point, there is no denying that employees spend more than 8 and in some cases 10 hours per day sitting at work desks investing their time and physical health to achieve their professional goals while working for a company. It goes unsaid that the current generation of desk employees suffers from multiple physical health conditions induced due to sitting for long hours.
Recent research indicates that nearly 25% to 39% of office workers are prone to frequent lower back pain.
As much as companies have slowly started spending on employee mental health, physical well-being cannot be ignored. Installing comfortable furniture including chairs and desks is an indicator that a company is concerned about employee health. Every chair must offer excellent lumbar support and this can only be provided by furniture made especially for sitting long hours.
3- Helps improve office appearance
In our personal living spaces, we tend to invest in furniture that represents our personality. Well, it is not possible to use the same logic when buying office furniture but the ultimate goal in both forms of furniture-related spending is to create an environment that radiates positivity and promotes contentment. Several studies determine the direct proportion between office design and employee satisfaction.
This does not mean that a company must buy only high-end furniture. It means that the furniture should not be randomly picked out but there should be coherence and a flow between different units of an office including meeting rooms, cafeteria, workplace, conference units, and restrooms.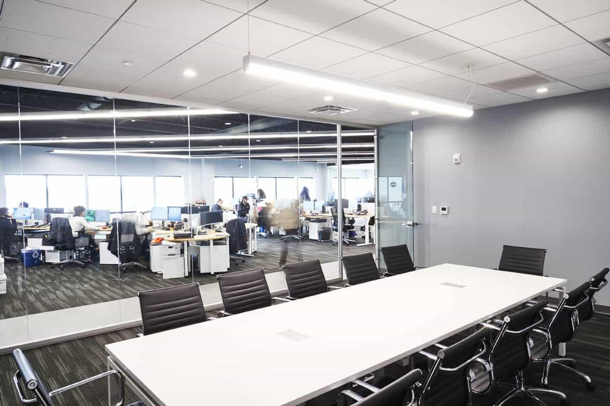 Additionally, an office with excellent designs and furniture can act as a great pitch for the next client meeting you have.
4- Direct impact on employee morale
There is a stark difference between modern offices and traditional work centers. Earlier, organizations typically consisted of cubicles and cabins. However, modern offices do not have more open spaces with limited rooms meant only for meeting purposes. Many companies do not even have a dedicated cabin even for the top management.
Studies show that cubicle systems come with certain advantages and disadvantages. For instance, they can feel isolated after a while. On the other hand, longer workspaces and the freedom to sit anywhere and work allow more creativity and fosters team bonding.
This, in turn, can help boost employee morale.
5- Employee productivity increases
Nobody wants to sit on an uncomfortable chair for a long time. Poor furniture will eventually demotivate the employee when they have to sit on it 9 hours a day, 5 days a week. Employees are already stressed with their work and giving them comfortable furniture is one less thing to worry about.
Conclusion:
These may just be the 5 reasons investing in comfortable furniture results in better employee performance but there is more to it. Good quality furniture is not only an employee's need but a company's way of showing that they care for the employees.