Over 2.5 billion people use the internet. This makes it one of the largest marketplaces in the world. Within the past decade, millions of online businesses have emerged. Life is getting busier and most consumers want to shop online. Tapping into this incredibly vast market is getting even tougher with time. So what is that businesses can do successfully survive this competition and make their mark in the market?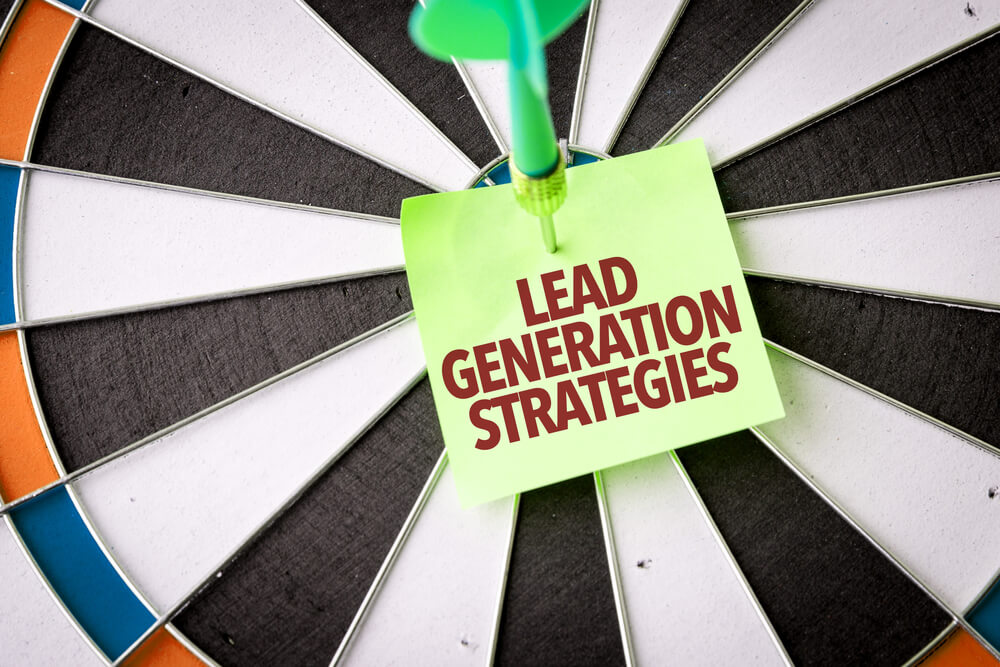 The answer is simple. Invest in lead generation strategies. With the advent of the internet, the days where cold sale calling efforts were effective are long gone. Today businesses need advanced digital marketing tools to break into the market of billions of consumers. This has made it important for them to choose the best lead generation techniques to cater to the ever-growing online market.
If you are looking for the right strategies for lead generation, this article is for you. Today we are going to share some of the best lead generation strategies that will take your business to the new height of success. So without further ado, let's get to the details.
Create various fun and engaging opt-ins:
Create as many opt-INS for your target audience as you can. Don't stop with just one or two. Add free reports, live demos, and webinars to attract potential consumers. Make each of your blog posts into an opt-in page. There is a variety of options for you to go for including resource guides, blog post PDF, worksheets, and more.
Don't go with the boring sidebar opt-in placement. Turn it into a pop-up. Make it visible for the readers so that they could easily choose whether they want it or not. Website users often ignore when the opt-in is just sitting in the sidebar.
According to surveys, this approach is found to increase conversion by 32%. It's hard to convince the consumer to sign up, but making it not-so-easy-to-ignore has its pros.
Stay up-to-date by constantly testing new strategies:
Learning from other's experiences is good. However, you need to keep in mind that every business is different and what works for one may not work for another business. But that doesn't mean you shouldn't keep an eye out for the best practices other businesses use for lead generation.
Keep testing different strategies and implement the ones that drive your desired results. In certain cases, you will find the results to be counterintuitive but that makes testing even more important. Keep an eye out for the best strategies and customize them to your business's needs for the best results.
Be creative while creating landing pages:
Create landing pages that convert. Landing pages with minimal designs work great. However, you need to find a middle ground where you can convey your message clearly without cluttering the page making information hard to process.
You can add a small video to communicate your brand's message clearly and more effectively. These videos perform better than free reports which readers often ignore as they cause information overload.
Write ad copies that sell:
The times when long boring ads were a thing are long gone. The market is exceptionally competitive these days. Therefore, it is important to be more creative with ads. Boring ads are a waste of time, money, and effort and most of them look the same.
To create ads that sell you need to understand what interests your audience. You need to know their taste and their preference. Creating the right ad copy requires a lot of research. You need to be familiar with your audience to create an ad that sells.
Create better offers:
You can generate more leads by giving your audience better offers. Making design changes work. But need to do a lot more than that to convert your audience into your customers. Creating offers that interest your target audience is one of the best ways to get more sales.
Businesses that offer free trials get more customers than those who don't. Give your target audience, compelling, unique, and valuable offers to redeem and take your business to the next level.
Conclusion:
Lead generation requires you to bring your creativity into play. You need to look for ways to stand out from the billions of marketers on the internet. Using the above-discussed strategies might help.