Xiaomi has just revealed its MiPad 2 tablet, so we put it head to head against Apple's iPad Mini 4 counterpart to figure out which one is the best deal for your wallet.
Xiaomi, the Chinese smartphone brand known for its competitively priced and technically impressive hardware, recently released a new successor to the only tablet in its range.
The MiPad 2, as it is called, has added to the range of options that each buyer can have, depending on his budget.
MUST READ: Xiaomi Redmi Note 3 MIUI 7 smartphone released in China: Price, Specs and Availability details
Yet, as always, the device is inevitably facing some competition from other tablets within its tier, with the closest one being the iPad Μini 4, a tablet with a brilliant screen and sleek design that carries Apple's brand and quality guarantee. In fact, most customers support that the MiPad is an irritating imitation of Apple's iPad Μini series.
So, as one device is targeting the other, who do you think would win if we were to put those two gadgets head to head? Let's throw them in the ring of comparisons and find out!
Design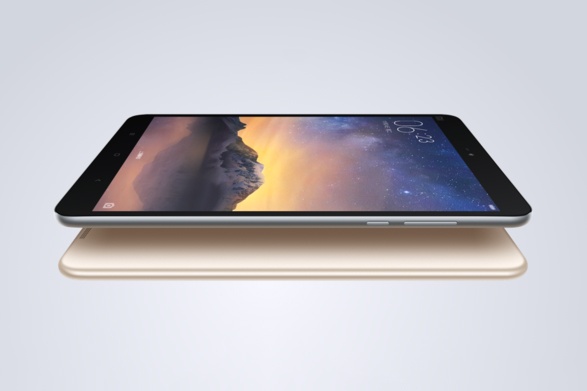 As mentioned above, first impressions suggest that the MiPad 2 resemblance with Mini is more than it should. However, to the experienced eye, there are two key differences but they're not spotted on the exterior design, so we'll get to that later.
The body is made from metal but is thinner and lighter than its predecessor, the MiPad.
Weighing 322 grams and being 6.95mm thick, this tablet may feel a bit hefty to carry around but is still convenient enough to hold. The curved edges add to the design ergonomics and the Mi maker says the tablet is designed to resist accidental presses of the Home, Menu and Back buttons, especially in landscape mode.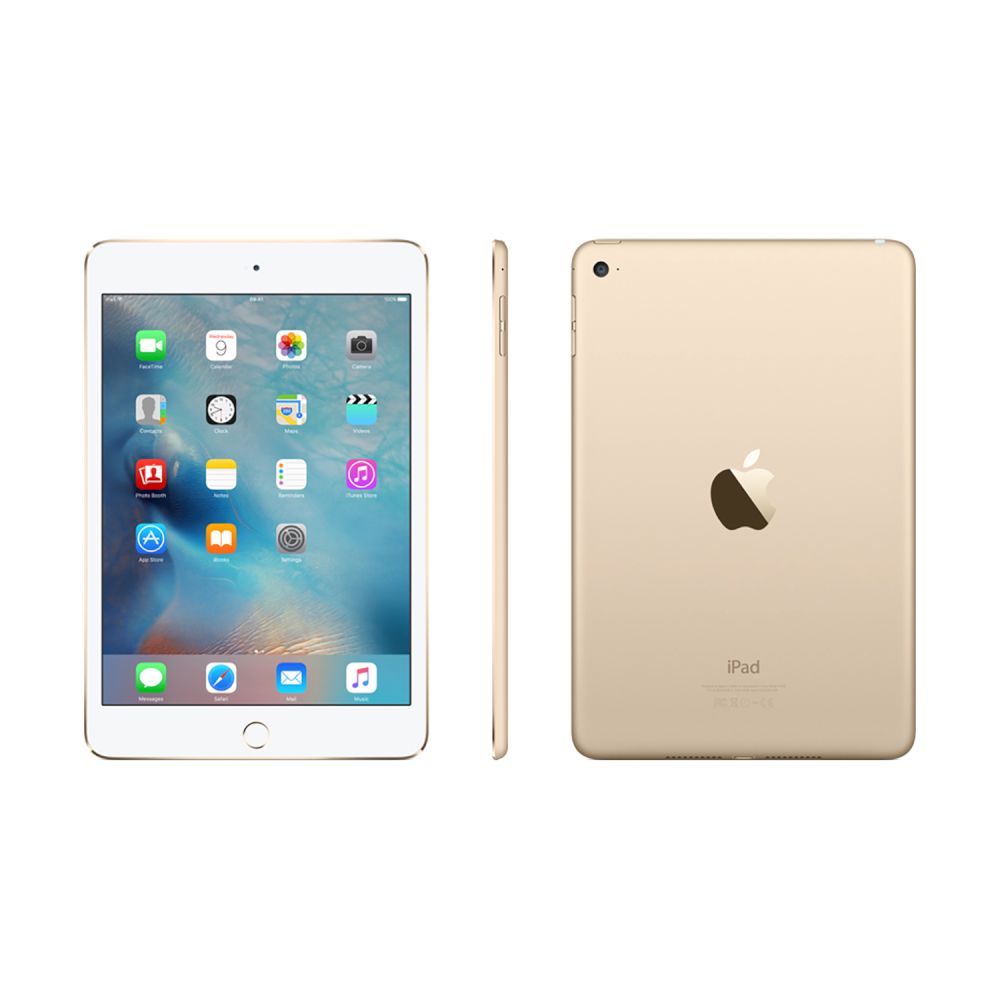 The iPad Mini 4, on the other hand, keeps the same design language for the most part, so it should not come as a surprise to most of us.
The swooping curved edges and the ceramic-like back of the tablet have become a trademark of the series design. Also at 298 grams and 6.1mm thick, the Apple iPad Mini 4 is thinner and lighter than the MiPad 2.
Display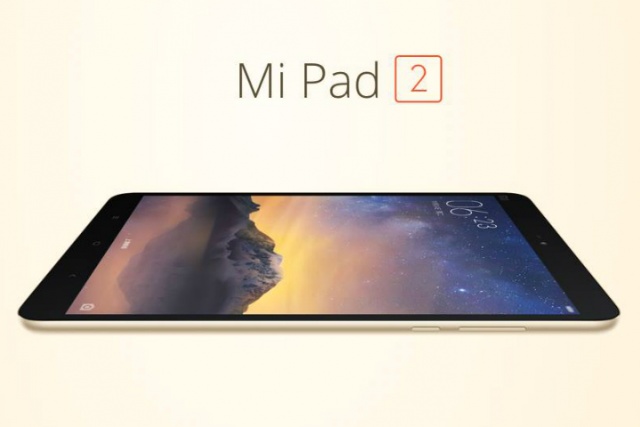 Both tablets come with a 7.9-inch display and a resolution of 1536 x 2048 pixels. And even though the MiPad 2 has a slightly higher screen to body ration than the iPad Mini 4 (~72.7% over ~70.6%),they both result in the same pixel density.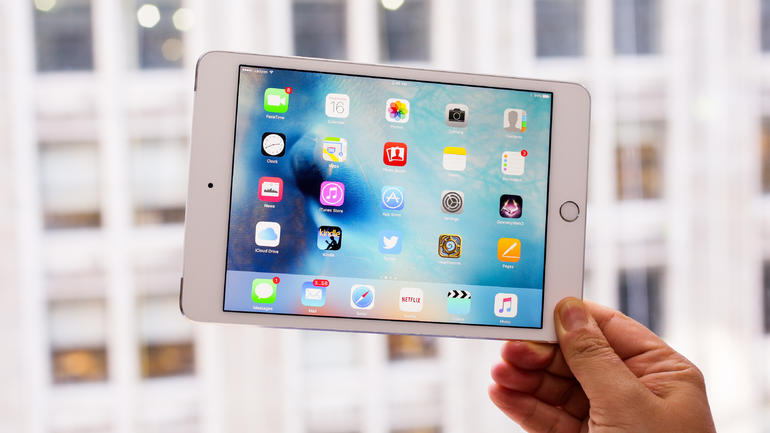 However, the MiPad 2's IPS LCD (which incidentally has not been officially confirmed whether it packs any protection), does not get anywhere near close the iPad Mini 4's LED-backlit IPS LCD display which consists of a scratch resistant glass and oleophobic coating.
Camera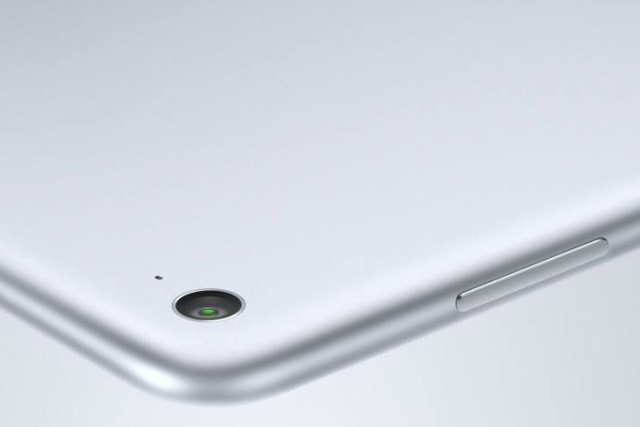 Both our contestants sport an 8MP rear shooter, while the MiPad 2 embodies a 5MP secondary camera, which is 3.8MP more than the iPad Mini 4's front facing camera.
But in case you're not familiar, it's not about the megapixels; not that it ever was.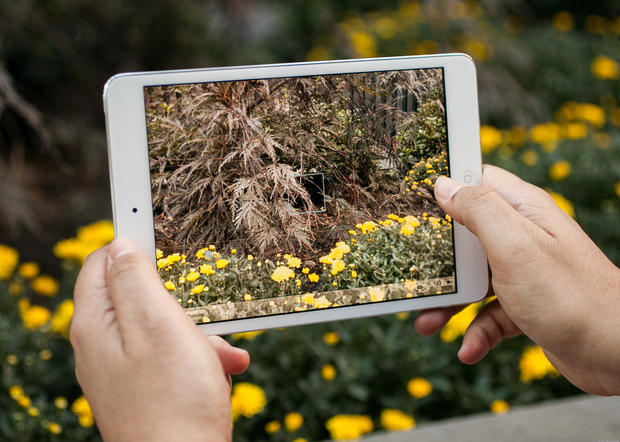 Apple's tablet comes with a bunch of iSight camera features such as 1.12µm pixel size, geo-tagging, touch focus, face/smile detection, HDR (photo/panorama). And to all that, let's add the extra front facing camera features, which include face detection, HDR and FaceTime over Wi-Fi or Cellular.
Hardware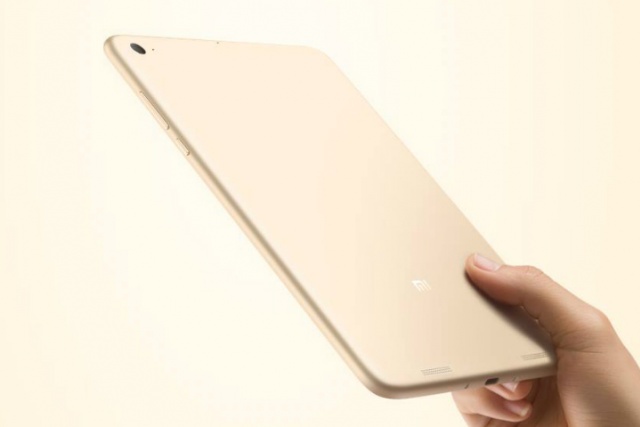 For this tablet, Xiaomi decided to go with Intel's 64-bit Atom X5-Z8500 Quad-core 2.24 GHz processor. Other technical features include Intel HD graphics, 2GB RAM and either 16GB or 64GB of on board storage.
On the other side of the ring lies the iPad Mini 4, a powerful player that boasts an Apple A8 Dual-core 1.5 GHz Typhoon processor – with second-generation 64-bit desktop class architecture – and PowerVR GX6450 (quad-core graphics) GPU clubbed with 2GB of RAM and either 16GB, 64GB or 128GB of internal storage options.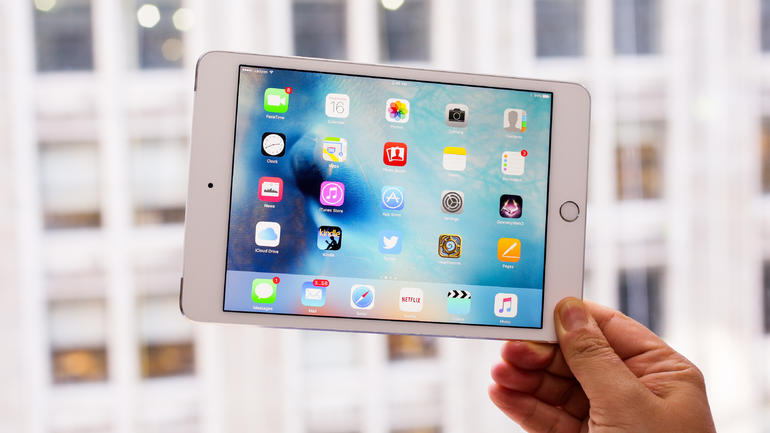 What's more impressive, is that Cupertino claims to have increased the CPU and GPU Performance by 5.2x and 12.8x accordingly. In fact, compared with the A7 chip in the previous iPad Mini, the A8 chip delivers up to 30 percent faster CPU performance.
Operating System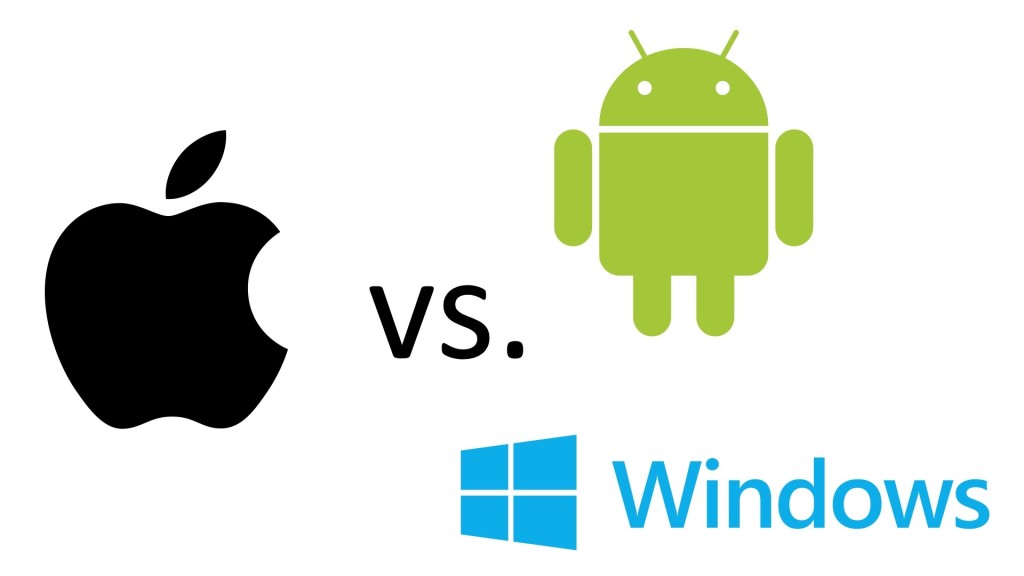 The MiPad 2 was initially designed as an Android tablet. Nevertheless, thanks to the Intel Atom X5-Z8500 processor, Xiaomi also announced a Windows 10 variant set for circulation in December. The company did not, however, announce any accessories, such as a keyboard or stylus for use.
The Android OS is different than the Windows 10 and even more different than iOS 9 (upgradable to iOS 9.1) found in the iPad Mini 4.
Essentially, Android gives the user more control over the device but might need more time and skills to get your head around.
Windows 10, on the other hand, is a pretty helpful and well organized operating system that is going through constant improvements, as Microsoft attempts to establish a cohesive ecosystem. There are some bugs and issues, but the particular OS gives you the feeling that you have a platform that can conform to your preferences and work exclusively to make your experience better.
The iOS 9 (or iOS 9.1) on the other hand, is the smoothest, lightest and easiest to use OS of them all. But if someone could liken it to something that would definitely be bureaucracy on the grounds that the user is given limited freedom and all third party apps (the ones that are not denied at once) must go through protracted tests before they can collaborate with the system. No wonder why jailbreak came out in the first place and was dubbed with that name.
Battery
With a li-Po 6190mAh battery and the architecture of Intel's processor, the MiPad 2 has an outstanding battery life of up to 12 hours and 30 minutes of multimedia use according to tests run by GSMArena.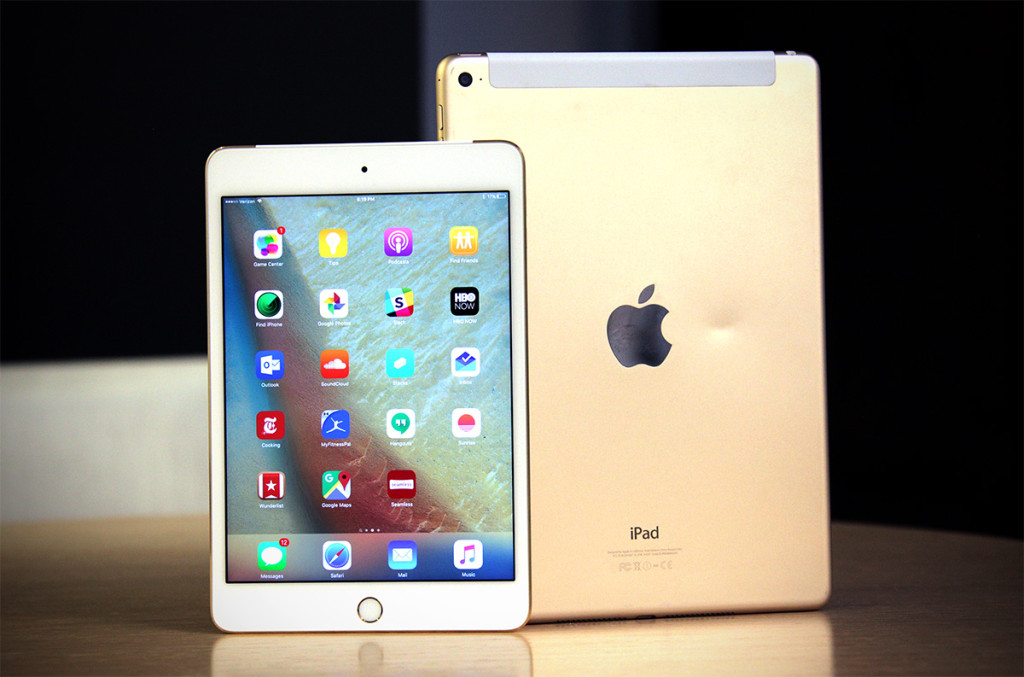 As for the iPad Mini 4, the A8 chip in collaboration with the M8 coprocessor and the non-removable Li-Ion 5124mAh battery result in up to 10 hours of multimedia use. Also a great battery life, but not as laudable.
Price
Available in dark grey and champagne gold, the MiPad 2 comes with either 16GB or 64GB internal memory. The price is a very reasonable $156 or $203.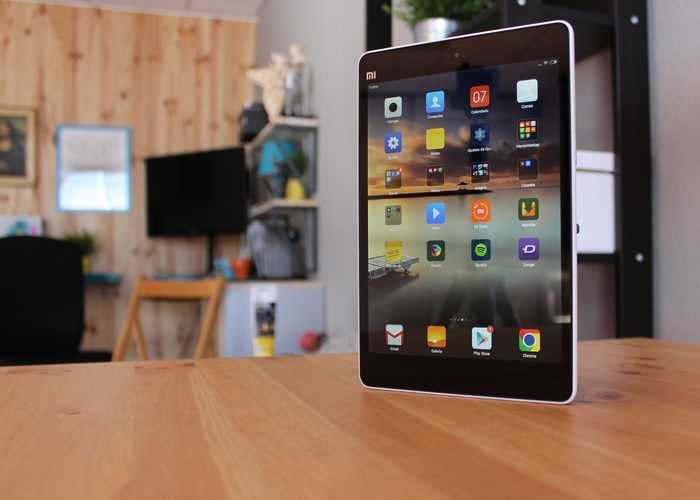 The iPad Mini 4 starts at $400 and goes all the way up to $730 for the top-notch variant. Available colours are silver, gold and space grey.
The Verdict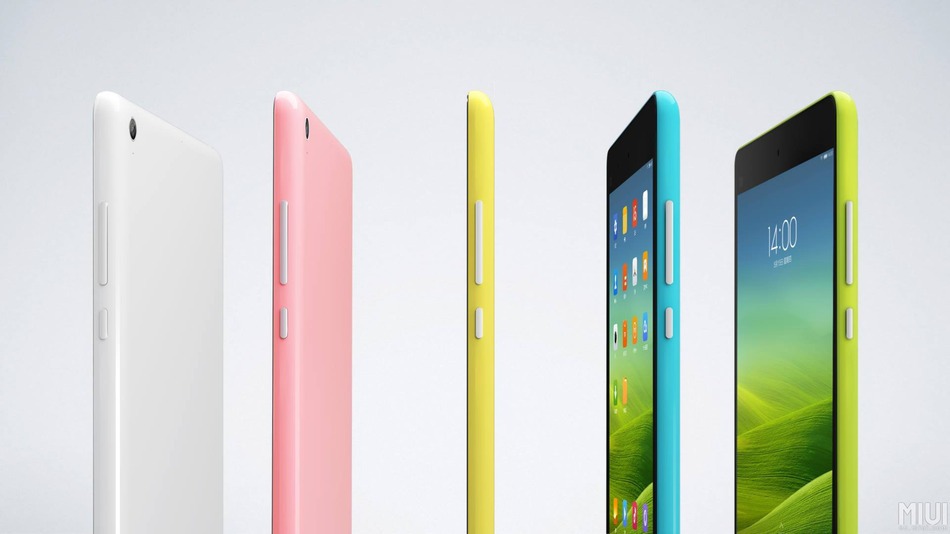 While both tablets are powerful and can stand up to the majority of tasks that you might need to perform, the final decision is mostly based on the OS and the kind of use.
For instance, if you need a tablet that you can use for streaming movies, taking breathtaking pictures and do your work at the same time, all that in a friendly environment that supports you around the clock, then you should probably get the iPad Mini 4, even though it may come a bit more costly.
If, on the other hand, you just want to get your hands on a powerful tablet which you'll mostly use for your personal entertainment, then perhaps the Xiaomi MiPad 2 would be the tablet to go with.
In any case, the decision is yours, so do your homework around the two products and happy shopping.
Also don't forget to check for Black Friday deals to see if you can get any of the two devices at a better price.