Cars are the means of transportation that the people nowadays are depending on owing to its ease of driving and technological advancement. However, along with the car comes the problem of car parking. The parking is a serious concern in the city owing to the heavy traffic and no space anywhere in the cities. Hence, in order to find a solution for this, Mercedes-Benz have gone a step further. They have constructed a more evolved and advanced form of the autonomous parking.
For transforming this idea into reality, the automaker and supplier have teamed up to develop the automatic valet parking system. The new parking is still in the pilot stage and is being tested at the bay of Mercedes-Benz Museum in Stuttgart. For the autonomous parking system, the smartphone app can be used where once an individual reaches his or her destination then all that has to be done is open the app and select the automatic parking option. After which the car drives away into the parking lot and hunts down a place for itself.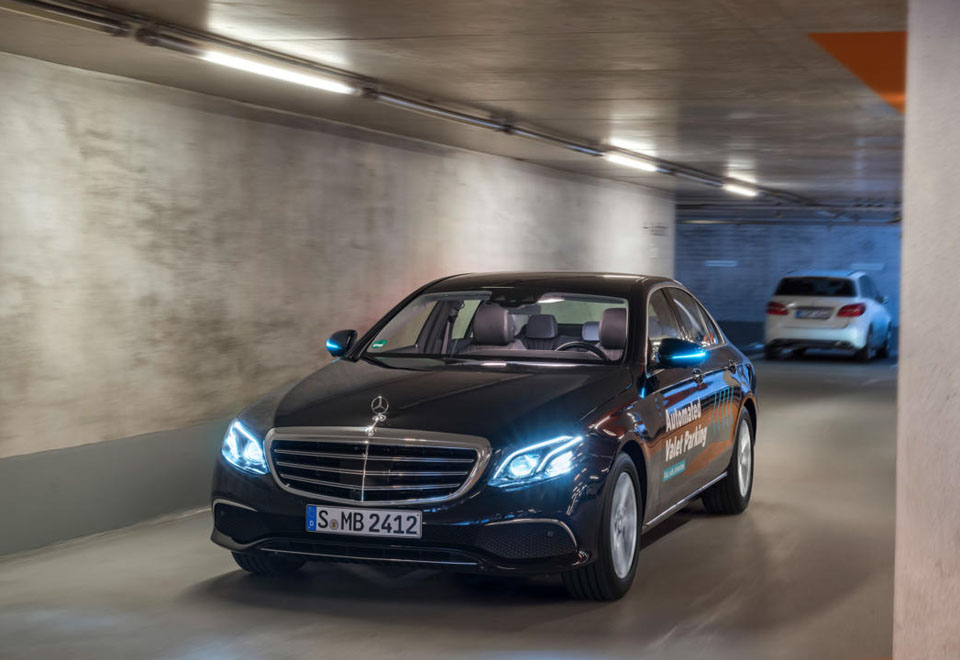 When the car's autonomous valet parking option is activated then the ORVMs glow blue and using the standard connected vehicle data, imaging sensors, and proximity the autonomous parking is planned. Bosch has also played an important role in the making of the new system. The company has built super intelligent parking that monitors the vehicle's motions in order to prevent any chances of collision.
Like any other autonomous driving technology trial, this is also under the testing stage. For receiving the certification, the regulatory bodies have to look into the efficiency and progress rate of the parking system. The idea behind coming up with such a technology is to manage the car parking in public places and also to reduce the hassle of looking out for one's car in an overcrowded parking lot. Looks like as time passes by, the concept of valet assistant will be long forgotten.
Mercedes-Benz plans to carve out its name in the history of the automotive industry by developing some of the unique systems for the public's comfort.