Surfing has become one of the most important activities of the present generation for several reasons. There is no doubt that internet provides wonderful opportunities to get almost all of the products and services online. Apart from shopping sites, you make use of multiple entertainment websites and may be using several search engines, Wi-Fi Hotspots, use internet with several shared networks and with several internet service providers (ISPs).
But are you sure that your data is safe with your internet service provider, Wi-Fi, search engines and other shared networks? If you have a doubt, then it is better to make use of VPN (Virtual Private Network).
Don't surf naked
Yes, this is the perfect phrase for those who surf the net without the security of data. Your data is so important for you and none of the others should misuse the same. Cases were reported from countries like the USA, that the data of the users have illegally sold to the third parties without the permission. The data is automatically collected, organized and given to the advertisers for the sales purpose. This can result in several issues since it is so easy for the hackers to collect this data can make illegal use of the same to create severe issues and problems affecting the privacy of the user.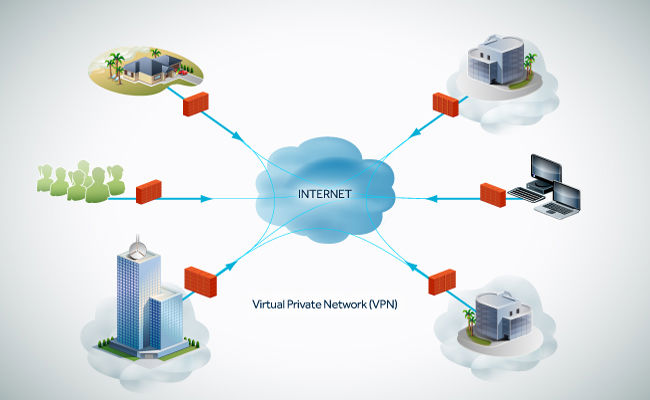 In simple words, a VPN is a secured connection between the server and the computer. All of the browsing data and internet traffic goes through this remote server. This server hides you and makes the browsing with its identity and not yours.
This keeps your data or identity safe from any of the ISPs, hacker, government agencies and anyone else can't track your online activities. With VPN, hackers and other agencies won't know the websites you visit and in turn, the websites also won't know where you are from.
Never lose your control
There is no doubt that you call it as 'my' internet connection. But in reality, it isn't yours and you rent access to the internet as per the terms and conditions of the internet service provider. For that reason, you never like to give the control or details of what you surf online to the owner of the network or to the internet service provider when you browse or you log to your personal accounts. VPN assure maximum privacy for your data and details and protects your information from all of these possible threats. But this is not all, infact after getting a Vpn you should check if it really working as it should be, hiding and protecting your datas. You can about how to check this and how to stay anonymous online by reading more at this link. At present most of the serious surfers and companies are making use of VPN to enjoy safe surfing.
Hide your IP address and protect identity
Your internet service provider provides you with identity called IP address. It is a unique identifier just like your phone number. Do you love strangers to access your personal number? No certainly not.  Like that you have to protect your IP address to assure the privacy of your surfing and internet activities. IP address can reveal your information and location. Website owner and internet service provider record every single website you visit with the IP address and the information is saved for long years. Even others with the knowledge to do so can also record the details of every website you visit. This is something that you hate to happen. Though the proxy can hide your ip address, The proxy server can only use on the browsers. To protect your identity and surf undercover, The VPN service is a good choice.
Prevent searching engine from recording your searches
There is no doubt you love your favorite search engines including Google, Bing, Yahoo, and AOL to bring the details you need at your fingertips in seconds of making the click. But for the reason, do you love search engines to record all of the searches and surfing you made on it. No, you never like this action from the search engines. When you make searches with the same IP address for a long time, chances are more to lose your privacy and you can never treat your internet search as private. VPN can help you in this regard.
Safe use of Wi-Fi hotspots
Most of the internet user still don't realize the reliability of the Wi-Fi hotspots. No matter it is free or paid, they are terribly insecure. In reality, you are broadcasting your complete data without any security. This can include your IM messages, e-mail, web searcher and any sort of data received or sent through the wireless network. Wi-Fi is the most favorite place for the bad guys to hang around for mischievous activities. Hence keep in mind that chances are a lot to happen this for you. If you are afraid of it, it is better to make use of VPN service for Wi-Fi hotspots.
VPN can work better in some other cases where you hate to use official VPN for personal purpose, using public networks and for better use of personal accounts including Skye and Facebook.
Keeping your online identity secured is as important as keeping your banking passwords. Hence make it secured by VPN services.