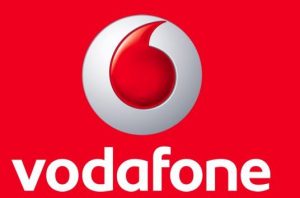 To equal up to the current rivals and under the heat from Jio's unlimited free calls, Vodafone declared unlimited free voice calls today. This will be applicable for its prepaid users with two new packs as option.
The lead rivals, Airtel and Idea Cellular, introduced many schemes to oppose Jio's tariff including additional data and free voice calls to prepaid users.
Both the rivals introduced two similar schemes proposing unpaid calls and limited mobile Internet usage priced at almost Rs 150 to Rs 350 with one month of validity, in their effort to compete Reliance Jio's free 4G service.
In the new plan, Vodafone is proposing unlimited calling for renewal above Rs 144 and 50 MB free data and free roaming on Vodafone network. For those above Rs 344, free roaming on all mobile networks and unlimited free calls and 300 MB to 1 GB free 4G data.
Vodafone mentioned that these plans are available for all network users with a validity of one month. This was confirmed by Sandeep Kataria, Chief commercial officer for Vodafone. Like other contenders, Vodafone also has huge mass of its 200 Million users in the prepaid plan.
The main question remains as is—What about the postpaid users? In the battle between the rivals, the postpaid users, whether it may be of any company, are left unnoticed. Will there be a plan for them? Will they get compensated? How much time will they suffer the discrimination going on between the 'postpaid' and 'prepaid'? Well people are eager for a plan to come that will solve these questions.