VMware, the business mobility and cloud infrastructure leader, this week declared a joint venture with HP Inc. that will include VMware Workspace ONE to HP's DaaS (Device as a Service) tech platform. In addition to this, the firm also extended its joint venture with Google to pace up the acceptance of Chromebooks.
"Workspace ONE" is an incorporated platform for digital workspace, fueled by the VMware UEM (AirWatch Unified Endpoint Management) technology, that securely and simply manages and delivers any app on any gadget. With the help of its "Workspace ONE" platform that combines managing of endpoint for IT, VMware will allow safe and sound authentications of applications on a single click for organizations installing these laptops.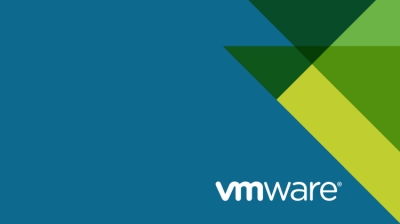 "VMware has been operational with Google and HP ever since 2015 to provide safe and sound Android applications and devices, most lately with superior sustainability for Android Enterprise," claimed Senior Vice President of VMware, Sumit Dhawan, to the media. "VMware's 'Workspace ONE' allows our users to handle the whole lifecycle of the applications and end points 'over the air' and in real-time," he further added to his statement.
The declaration arrived as the company started a VMworld 2017 meeting here in the attendance of more than 20,000 people from all over the world. HP's DaaS provides a modern usage model for calculating in which lifecycle and hardware services are mixed to enhance the experience of the user and ease up IT resources to boost growth.
"We are eager to associate with VMware and integrate their combined endpoint management solution into HP's DaaS. We believe that the power of our mutual platforms will make the next generation of device usage for mutual users," added President of Personal Systems at HP Inc., Ron Coughlin, to the media.
On a similar note, expanding its expertise for hybrid Cloud, VMware last week announced the premature availability of VMware Cloud on Amazon Web Services (AWS), the market major. VMware Cloud on AWS comes with Software-Defined Data Center (SDDC) of VMware to the AWS Cloud, allowing users to operate apps all across VMware vSphere-based public, hybrid, and private Cloud spots, with optimized authorization to the facilities by AWS.