Whether or not you own a personal computer, you have definitely heard of Lenovo computers. Lenovo has been the biggest PC manufacturer in the world for several years now. However, they weren't always the major computer powerhouse that they are today.
Lenovo started in 1984 in Beijing, China. Originally they were called Legen and were started by engineers from the Chinese Academy of Sciences. Although they are known for their computers now, they originally set out to make televisions.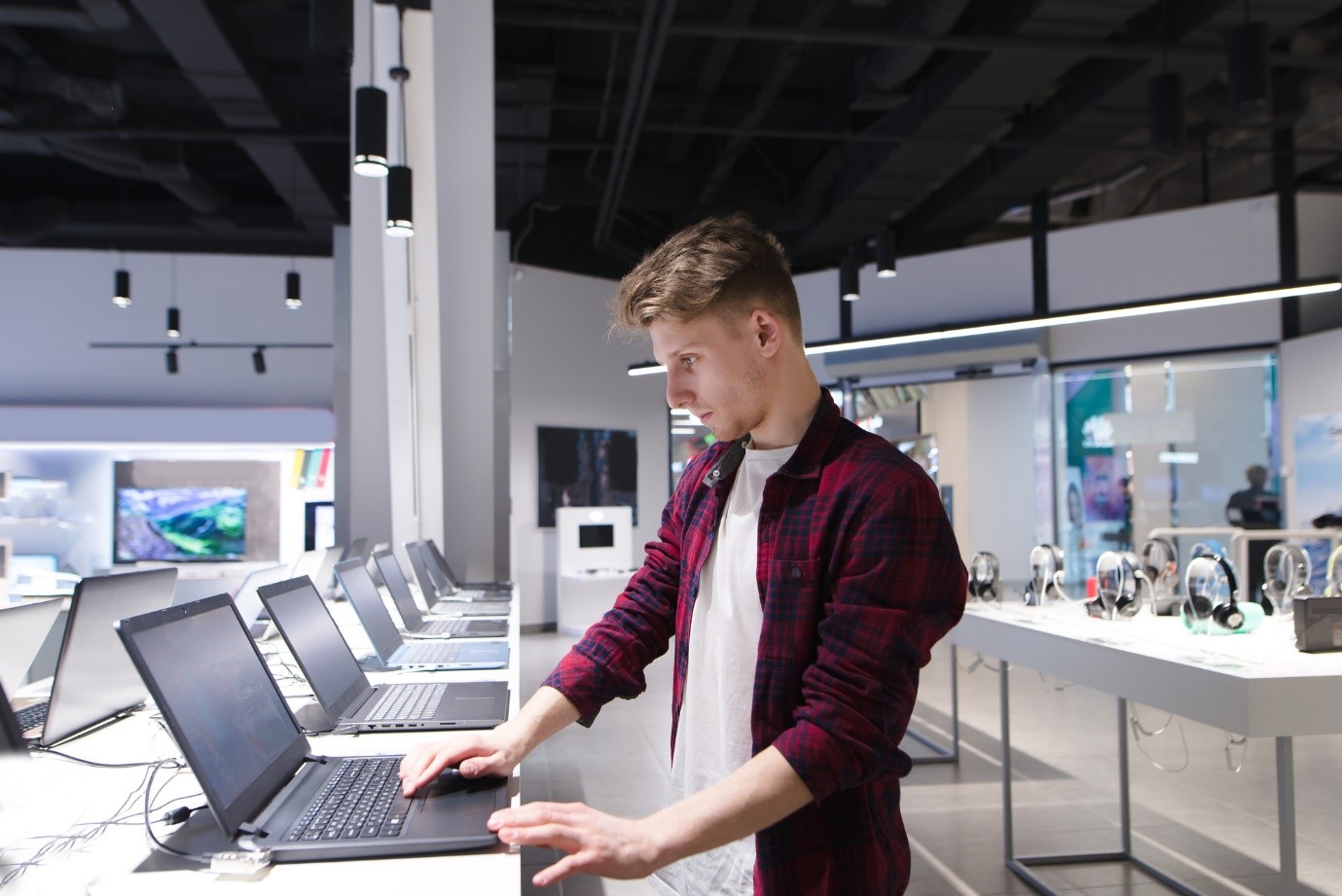 So how did the world's biggest computer manufacturer get to where it is today? That's a great question and we have the information you are looking for. So keep on reading and we will take you through everything that you will want to know!
1984–1993: Founding and Early History
Lenovo was started by a group of eleven engineers from the Institute of Computing Technology of the Chinese Academy of Sciences (CAS) in November 1984. The group was headed by Liu Chuanzhi.
One of the other founders of Lenovo, Jia Xufu, noted that the first meeting to prepare the company was only held one month prior. The first name for the company was the Chinese Academy of Sciences Computer Technology Research Institute New Technology Development Company.
The structure of the company was established after the Chinese New Year in 1985. It include an administrative, engineering, technology, and office department.
Originally, the group tried to import televisions but they failed. So instead, they decided to do quality checks on computers. They also tried to sell a digital watch but failed at that, as well.
In 1990, the company began to make and sell computers under the name Lenovo.
In 1988, they hired 58 new employees, even though they were only allowed to hire sixteen new people. The current CEO and chairman of Lenovo, Yang Yuanqing, was one of those new hires.
Liu Chuanzhi was granted permission by the government to start a subsidiary in Hong Kong. He was able to move there with five other workers. Liu Chuanzhi's father already lived in Hong Kong and helped to mentor his son and get him loans.
Liu Chuanzhi moved to Hong Kong in 1988. In order to save money, Liu and his other worker would walk to work instead of taking public transit.
In order to make the company seem well off, they would hold meetings in hotel rooms.
One of the first moments of success for the company was a mainframe computer. They also came up with a circuit board that allowed IBM's personal computer to process Chinese characters.
1994–1998 IPO, Second Offerings, and Bond Sales
Lenovo was known as Legen when it started to trade publicly after its 1994 Hong Kong IPO. They raised around $30 million USD.
Before the IPO, a lot of analysts had good things to say about the company. The company was able to use its newfound funds to finance sales offices in Australia, North America, and Europe. They could also strengthen and grow research, development, and production.
They could also now increase their working capital.
Two years after their Hong Kong IPO, Lenovo became the market leader in China. They would soon start to sell their own laptops. Two more years later they would control nearly half of China's computer market share.
In 1998, the company started to sell the Tianxi computer. The computer was made to make it easier for Chinese computers who were not used to using personal computers to have an easier time computing and getting on the internet.
One of the most notable parts of the computer was a button that would connect users instantly to the internet and open up a web browser. The computer was made with China Telecom and was bundled with a year of internet included.
The computer had seven USB ports under the screen. It was pastel-colored and shell-shaped. It is one of the best-selling personal computers in all of Chinese history.
1999–2010: IBM Purchase and Sale of Smartphone Division
In order to fund the company's continued growth, Lenovo issued another offering of fifty million shares on the Hong Kong Stock Exchange in 2000. They raised more than $200 million USD.
In 2003, the company changed its name from Legend to Lenovo and started to expand the company by making acquisitions. In 2005, the company bought IBM's personal computer business. This included IBM's tablets and ThinkPad laptop.
After they bought the personal computer segment from IBM, they were able to speed up their access to foreign markets while also bettering their branding and technology.
The company paid more than one billion dollars to buy IBM's personal computer business. They also took on $500 million USD of IBM's debt.
This purchase instantly turned Lenovo into the third-biggest computer manufacturer in the world. After they bought the Think line from IBM, a partnership was formed between the two companies, and Lenovo now still sells the ThinkPad laptops.
Even though Lenovo bought the Think line from IBM, IBM still plays an important part in the production and design of Think products. IBM also bought fifty percent of the shares in Lenovo in 2005.
Unlike many other Chinese companies, Lenovo strived to be transparent and open with its finances and business practices. This earned them a high reputation around the world and they are constantly seen as one of the best Chinese companies to deal with.
Even though Hong Kong companies need to issue financial statements twice each year, Lenovo issues their statements every quarter.
In 2008, Lenovo sold their tablet and smartphone division so that they could focus on computer manufacturing. However, they bought the division back one year later.
2011–2013: Re-Entering Smartphone Market and Other Ventures
Lenovo started a joint venture with Japanese tech company NEC to make personal computers in 2011. Both companies said they wanted to start a new company called Lenovo NEC Holdings.
The joint venture was meant to boost Lenovo sales in Japan. NEC control around one-fifth of the Japanese personal computer market.
Later that year, Lenovo acquired Medion, a German electronics company. This was meant to help Lenovo expand its business in Germany. It was the first time a Chinese company acquired a well-known German company.
The next year, Lenovo bought the Brazillian electronics manufacturer Digibras. They also bought the American company Stoneware. This acquisition was meant to help Lenovo expand its cloud computing capabilities.
This same year, Lenovo got back into the smartphone market. They very quickly became the biggest smartphone vendor in China. They even surpassed Apple Inc.
2014–Present: Purchase of IBM Server Lines and Other Acquisitions
In 2014, IBM sold its Intel-based server lines to Lenovo. Lenovo did this to gain access to more corporate customers and foster a better relationship with Intel. Because of strict policies in the United States, it took a long time for Lenovo to get approved for the acquisition.
The acquisition of many of IBM's businesses is one of the best case studies on merging major international companies. While the acquisition in 2005 led to success, the integration of the businesses has been tough. Lenovo had to deal with workers from different cultures that spoke different languages.
After the first two years, Lenovo Group had met a lot of its original challenges. They integrated two different cultures into a new company and maintained the Think brand image for innovation and quality. They were also able to improve their manufacturing and supply chain operations.
In 2017, Lenovo partnered with DataCore, a company based out of Fort Lauderdale, Florida that worked in software storage virtualization. Lenovo was able to add DataCore's software to their own storage machines. The servers were meant to outperform (SAN) Storage Area Network arrays.
The next year, Lenovo announced a partnership with NetApp. They were then able to start two new lines of storage systems. In 2020, Lenovo secured a position as the preferred data center innovation provider for DreamWorks Animation. This started with the release of Trolls World Tour.
Lenovo has also become extremely popular thanks to its constant lineup of popular deals. You can find a deal on a laptop easily on the company's website.
The Importance of Knowing the History of Lenovo Computers 
Hopefully, after reading the above article, you now understand the importance of knowing the history of Lenovo Computers. By learning about this subject, you will be able to better appreciate what this company has done in order to provide the world with high-quality computers.
Are you looking for other interesting and fun tech articles like this one? If you are, then you should check out the rest of our blog today for more!