NEW YORK, US- TAG Heuer S.A. The Swiss-based luxurious watch-maker has just unveiled its first entry to the smartwatch industry, called Connected, powered by Google's Android Wear operating system and Intel's chipset.
The wearable industry has been making massive headlines over the last few days, with Apple releasing the Apple Watch in India, Huawei Watch launching in the UK and Xiaomi announcing the Mi Band Pulse fitness tracker a few hours back.
A new player has entered the phenomenally growing smartwatch market, TAG Heuer, the Swiss-based luxurious mechanical watch manufacturer, founded back in 1860, with the Connected smartwatch. The company unveiled the gadget on Monday during a press event in New York.
Tag Heuer CEO, Jean-Claude, Biver said in the launch event:
"We are the only brand where you can buy a connected watch and transform it into eternal,"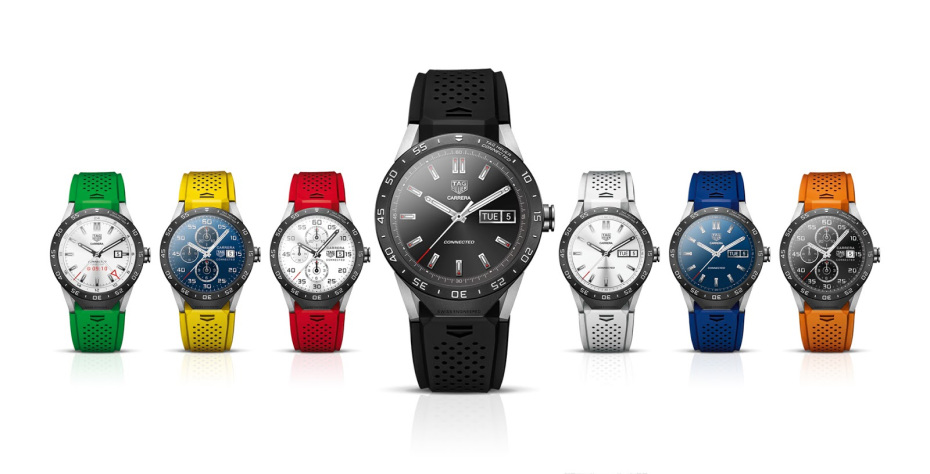 Features and software
As aforementioned, the Connected will be powered by Google's Android Wear, which the majority of giants use for their respective gizmos. What differentiates the Connected from the rest of the crowd is the Intel chipset that is being equipped with, which is rarely used in the particular market- most watches are sitting on an ARM-architecture processor, mostly common in smartphones.
Of course, it is worth mentioning that the design aesthetics and the building quality of the Connected cannot be found in your average smartwatch, as it is completely crafted from top-of-the-class stainless still with TAG and Intel's logos engraved on the back.
The company also allows users to opt for a variety of digital interfaces found in mechanical TAG watches- though owners of budget-smartwatches can simply download them on their devices and flaunt about it as well, risking copyright infringement.
Pricing, availability and options
As far as the wrist straps go, a selection of color variants is available too; green, yellow, red, black, white, blue and orange.
MUST READ: Huawei Watch Android Wear smartwatch released in the UK for iPhone and Android: Price, Specs and Availability details
The Connected smartwatch obviously comes with a price that matches the brand's prominence and history,- a whopping US$1500. Though, it is worth mentioning that the company is offering a rather fair deal; after two years of use, Connected owners can trade their obsolete by then smartwatch for a conventional TAG mechanical watch of an equal price tag.
When it comes to availability, the Connected smartwatch will go on sales in the United States and Japan starting from November 9 and November 12 accordingly.