Almost 100 houses in Sarvantara village of Uttar Pradesh have been provided with electricity. Thanks to a program by a candidate from the prestigious Imperial College of the U.K. A final year PhD student, Clementine Chambon, has assisted link the houses with a small 8-kWh solar power grid through her social venture start-up firm—Oorja.
The small solar grid offers almost 1,000 individuals with power for phone charging, affordable lighting, and fans to cool house. "We are happy to witness the smiles on the faces of our satisfied users, to hear their feedback of how electrical energy is permitting their children to study for long hours, and their expectations that a computer center will be started in the school so that candidates can study how to utilize a computer," said Chambon to the media in an interview.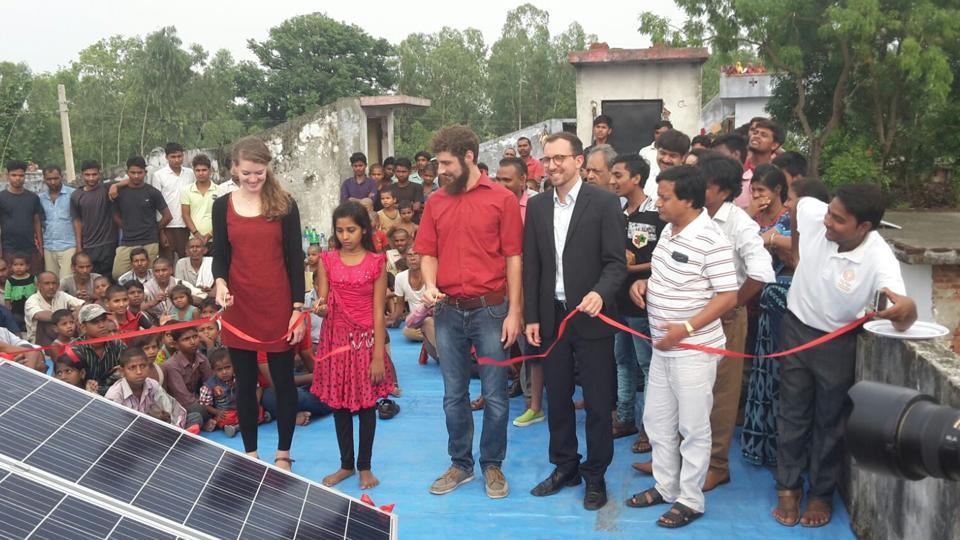 Like many hinterlands in the country, most of the population in Sarvantara belongs to farmer category. Chambon considers her project will assist power the productivity of the farmers. "The renewable power created will also fuel pumps to offer farmers with irrigation services, giving noteworthy price savings than pumps fueled by diesel," said Chambon to the media in an interview.
As less than standard rainfall has been forecasted for 2017, Chambon said that the need for electricity to pull water for sole purpose of irrigation has increased. "Villagers are specifically eager to sign up to get power from our system for reasonably priced irrigation services," she claimed. "They are very calmed that a substitute to costly diesel pumps will be accessible, particularly as the diesel cost in India is likely to get much more costly, following latest market's deregulation," she further added.
Chambon aims to extend her project and fit the 100 homes with smart meters to allow remote observation of power consumption and generation in real-time. "The information will help the company to analyze the performance of the network and enhance the services offered by them," she said to the media in an interview. Oorja was established by Chambon and a colleague in 2015. Her colleague is Amit Saraogi, an Indian social entrepreneur.