Sony's (NASDAQ: SNE) Z series is probably one of the most impressive series in the smartphones industry, as Sony puts a lot of weight to the consumer's needs and preferences. As a result of that, the company released the Z4 only 7 months after the Z3. In addition, outside the Japan market, Sony did not even name the model Z4, it decided to go with Z3+.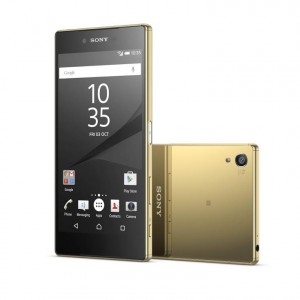 Apparently though there was still plenty of room for improvements so the company did not waste any time. It's been 5 months after the Z4 release, and now we eagerly welcome not one, not two but three new additions to the Z family: the Xperia Z5, Xperia Z5 Compact and 4K Xperia Z5 Premium. The last one is the most impressive of all three.
It is indeed a smart move from Sony to offer a variety of devices with specs that get better with each model.
Those 3 devices share a few common specs, such as the front and back camera -front is 5MP and back 23MP-, the operating system Android v5.1.1, the processor Qualcomm Snapdragon 810 MSM8994 and the connectivity options include Bluetooth 4.1, DLNA, NFC, MHL 3, microUSB 2.0, GNSS and Fingerprint Scanner. But other than that, the Xperia Z5 Compact is the least powerful one with a 4.6″ screen and a resolution of 1280×720 IPS LCD and 2 GB of RAM, while the Xperia Z5 gets a little better with a noticeably larger screen of 5.2″ and a 1920×1080 IPS LCD resolution.
Then, there is the champion of the series; the smartphone that will most likely turn into the company's flagship for a long time. The Xperia Z5 Premium has a 5.5" screen with a 4K resolution, it packs Snapdragon 810 chip, 3 gigs of memory, a 3430 mAh battery and a 23 Megapixel primary camera with snappy auto-focus, fingerprint scanner and stereophonic speakers. Its off contract price is expected to vary from US$800 to US$900.
Sony will be launching the Xperia Z5 Compact and Xperia Z5 globally in October, with the Xperia Z5 Premium to follow in November.