Sony brought a whole generation to the Z5 series (Z5, Z5 Compact, Z5 Premium) and the Compact lies somewhere in the middle.
As the name suggests, it has a compact design, an outstanding camera with nearly limitless possibilities and it's just a pity that Sony stuck with the 720p display instead of a Full HD resolution.
The Qualcomm MSM8994 Snapdragon 810 is also an issue to the overheating that users may grapple with, but the rest components are impressive. Further on the downside, touchscreen responsiveness issues have been reported.
About this review
I, Vasilhs Tsiklos, the reviews editor of Technology News Extra publication (owned by Sprouts Media network), have written this review after testing a black Sony Xperia Z5 Compact for a week. Several benchmark tests were conducted on the device, while the intensity of use varied from no use (charging mode) to extensive use – multitasking between demanding apps, web browsing adn alike.
The results that are analysed below typify the majority of devices but keep in mind that in some cases, numbers (such as benchmark tests or temperatures) or circumstances may vary depending to previous use.              
Photo coverage credit: Shipra Sharma, staff writer at sister website PC Tablet India, Sprouts Media.
Design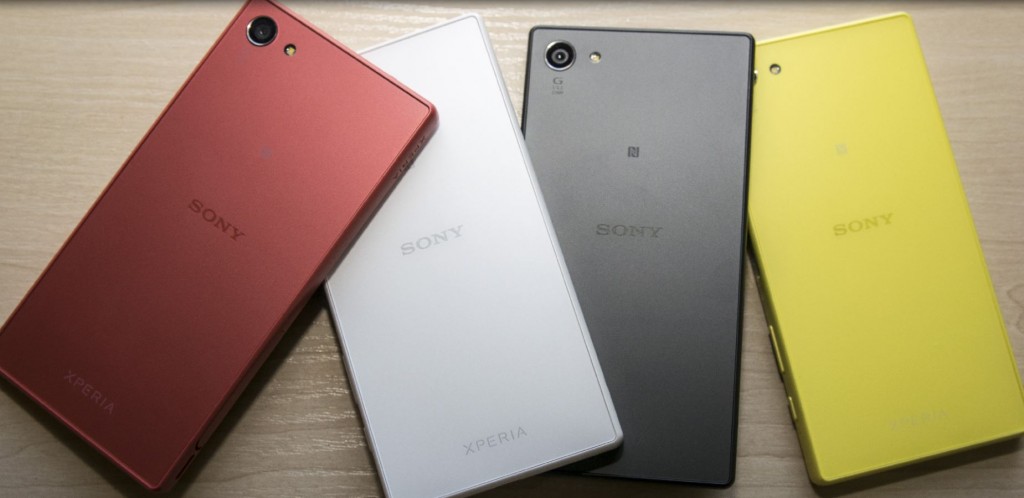 Holding the Sony Xperia Z5 Compact on my hand brought back some pretty strong memories from the first full touch smartphones that made an appearance 4-5 years ago.
It is surprisingly thick for its size (8.9mm), but that could be due to the frosted glass finish on the back and front of the phone – even though it feels like plastic. So the combination of thickness, size and weight made me feel nostalgic for the predecessors of what we now today as palm-sized computers.
However, there are some complications to the design. The lock button is placed exactly in the middle of the right side of the phone, making it nearly impossible to pick it up or put it down without locking or unlocking it. And putting your fingers on the top and bottom is not very practical, as you can imagine.
But in defence of the company, the power button also serves as a fingerprint, so there's a good explanation. Yet, the controversy remains. Perhaps the power button/fingerprint sensor could be put in another place. If not – probably due to the limited free space to buttons –, then perhaps the fingerprint sensor should be separated and put on the screen, just like Samsung's latest S series, while the power button could be embed on the top.
Display
Sony's Z5 Compact sticks with the same 4.6-inch display that is also found in its predecessor, the Z3 Compact. That is actually a shame, because the pixel resolution is being maintained for a consecutive generation – 720p HD. At least the LCD screen at hand is scratch-resistant too.
Still, it is worth wondering why Sony would go with a 720p screen instead of a Full HD display, judging by the handset's price and rest components.
That was indeed a question that I troubled my mind with for quite some time and the only rational explanation seems to be the battery. Given that the battery is not the device's top feature and that the rest of the components fall to the high-end tier, a Full HD display could be devastating for the phone's battery life and ultimately jeopardize its sales.
Still, out of the big manufacturer recent releases, the only flagship device still stuck on a 720p display is the Moto G, which costs about a third of the price of the Xperia Z5 Compact.
And on top of that, in a world where Full HD 1080p has become the standard – some phones even stretch over into the 2K and 4K spectrum – there are many limitations put by a 720p resolution.
For instance, you can't watch videos on YouTube on their highest available resolution, which can be considered by some, unacceptable for the amount of money they spent for one of the last standing small sized high-end smartphones.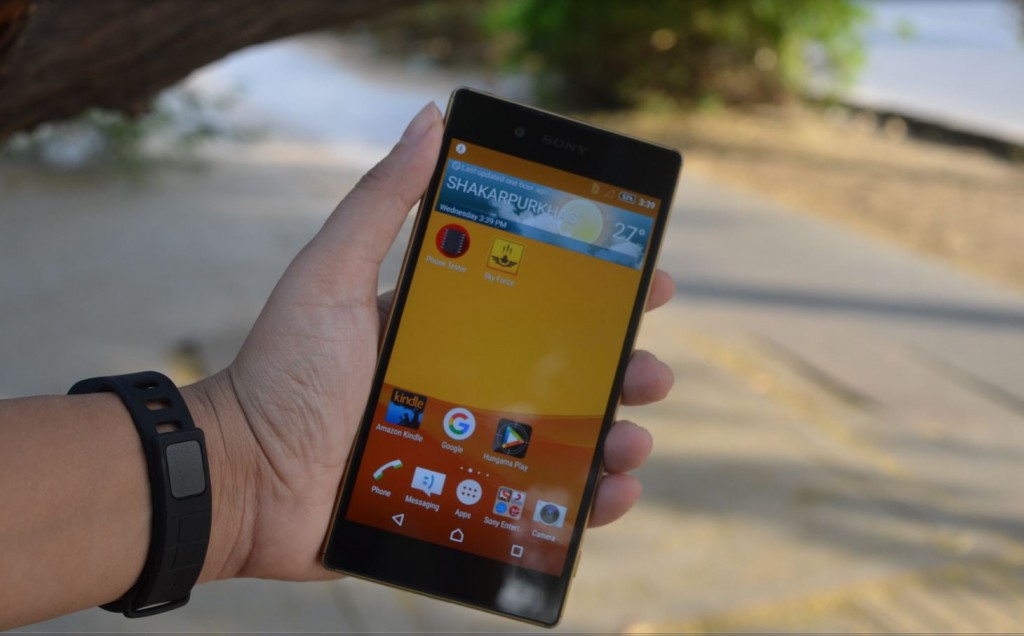 To dig deeper, let's put everything as numbers. The 720p resolution on a 4.6-inch diagonal results at approximately 323 ppi pixel density, which is not exactly at the top of the list with the best resolutions at this size. Furthermore, the screen to body ratio percentage is 68.9%. That is good, but it means that there is still some space left which is arguably ergonomically used.
Enough with the drawbacks, though, it may not be a screen with breath taking resolution, but it surely has some top of the class features, including the up to 10 fingers multi-touch and the Triluminos. In addition, figures, shapes and 3D objects and videos become truly vivid thanks to the X-Reality Engine.
For the record, Triluminos and X-Reality Engine technologies were first introduced in the Xperia Z Ultra. Plainly explained, Triluminos is a technology that enables LCD TFT displays to show a wider range of colors, and thus displaying images that are richer and more vivid.
X-Reality, on the other hand, is an image processing technology that enhances the images and videos displayed on the Xperia Z Ultra. It makes pictures look sharper, reduces noise, improves contrast, and fine tunes saturation.
At this point, it is worth mentioning that many cases have been reported in which the Z5 Compact exhibited some touchscreen responsiveness issues. It is something that I couldn't leave out of this review, but since no such issue came under my attention, I cannot stand in favour of the above claim.
Hardware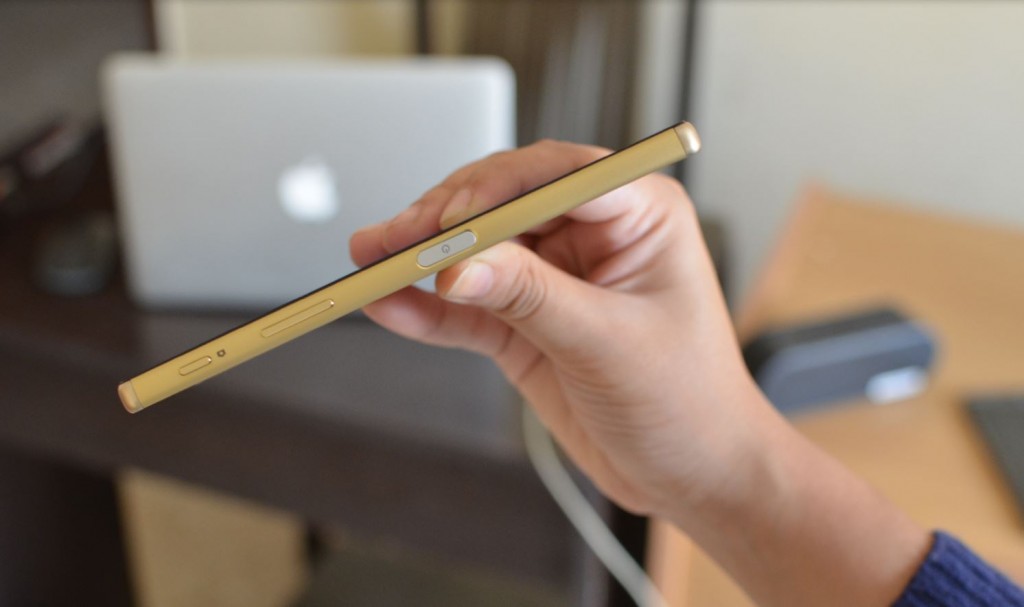 The Xperia Z5 Compact runs on a 64-bit Qualcomm Snapdragon 810 processor (MSM8994), with four cores running at 1.5 GHz and four at 2 GHz, accompanied by the Adreno 430 GPU. As it has been reported a million times, the specific model comes with overheating issues, a problem that I had to face the hard way.
Even the slightest task that required more than the average processing power caused the back upper side of the phone, where the chip lies, to burn at temperatures that made me worry the device wouldn't make it throughout the task.
And for the even more demanding tasks where intense graphic processing power was a necessity, things got even worse in terms of temperature.
Yet, other than getting my hands warm, I faced no other anomalies, such as glitches, but perhaps that is only thanks to the limited amount of time (one week) that I spent with the phone. And of course, high temperatures and unbelievable battery life consumption go hand in hand.
In fact, to test the graphic processor's capabilities and limits, I downloaded a series of 3D games and apps, including Balance 3D, Asphalt 8: Airborne and Zombie Frontier 3.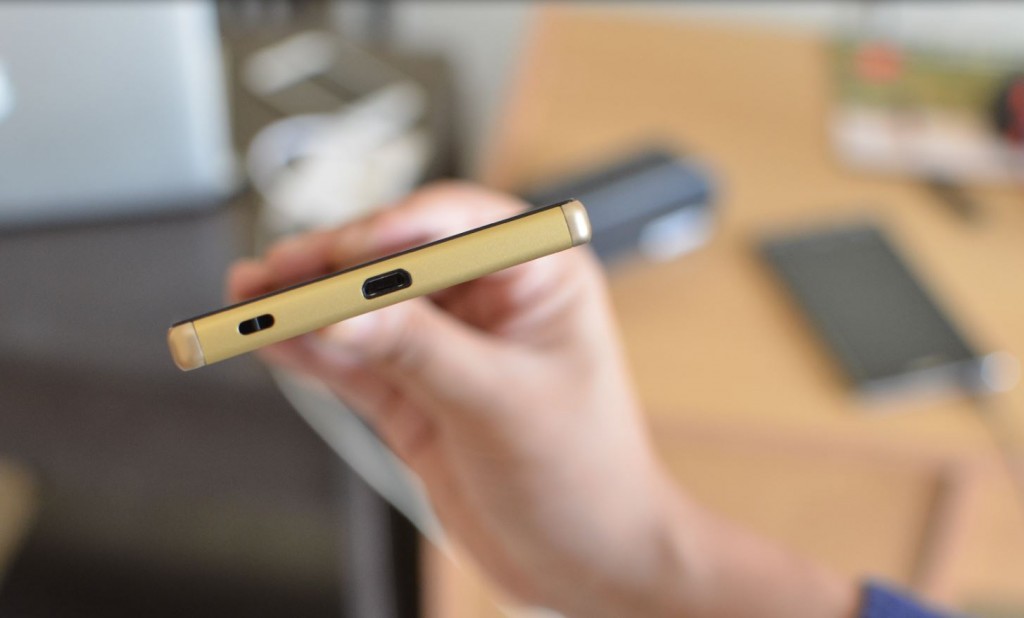 As expected, the graphics turned out to be more than just satisfying, thanks to Sony's technologies on 3D graphics displaying. There were no glitches, no lags and definitely no blur spots.
As for the rest components, the Z5 houses 2GB of RAM and 32 GB of internal storage, though it supports microSD cards up to 200GB. You also get all of the normal connectivity options including NFC, Wi-Fi 802.11 a/b/g/n/ac, GPS, Bluetooth 4.1, and 4G LTE.
Next, we've got the sound, with Sony putting two dual front speakers on the Z5 Compact.
That is a laudable choice as the sound comes out unobstructed even when you put the phone on a flat surface while the sound is projected directly upwards and outwards. But if you're thinking of turning up the volume to its maximum, don't count on it, because at that point the sound loses its depth and comes out a bit squeaky.
Luckily, there are many options that you can mess with in order to bring the sound to your tastes. Personally, I altered a few values in certain audio settings such as the ClearAudio+ and a few modes of the equalizer.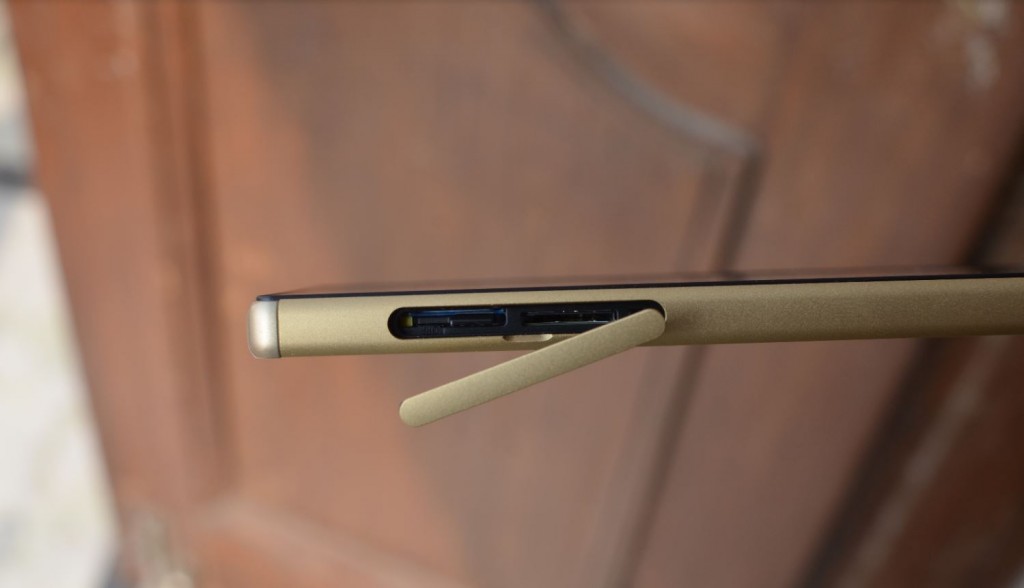 In terms of battery, we're talking about a non-removable Li-Ion 2700 mAh battery, which is more than the 2,600mAh battery found on the Z3 Compact. And just like its predecessor, the Z5 Compact, will not disappoint you – when normally used.
You can spend several hours of taking pictures listening to music, talking with your friends, surfing the web, and you'll still have some battery left until the end of the day. In fact, you can get through a tad more than 18 hours of normal use, before you need to plug in the charger. Incidentally, there is no wireless charging feature which is somewhat disappointing for a high-end smartphone that comes at that price.
When the phone was tested at gaming (with the aforementioned applications) for an hour or so, it came out with a little more than 65% of its battery life, a score that matches similar tests ran on the Z5, which is obviously an overall improved version of the Compact.
Camera
The most impressive feature found on the Z5 Compact by far, is the camera. Sony is generally known for its unbeatable camera technologies that are used in top smartphones, even by other companies, such as Apple.
It was definitely one of the best cameras I've ever used. It may not be perfect, but is sure gets pretty close.
Same as the Z5, the Z5 Compact sports a 23-megapixel 1/2.3-inch sensor with an LED flash tucked into the top right-hand corner of the phone's rear. Add to that a hybrid autofocus, and a sizeable f/2.0 aperture, 24mm wide-angle lens. And if you want to record a video, you can opt for a maximum 4K resolution at up to 30fps or Full HD at 30 or 60fps in 16:9.
What's more applaudable is that Sony introduced an updated camera app, the most important feature of which is that we'll finally be able to shoot in full resolution whilst inside Intelligent Auto mode.
As for the front, you'll find a 5MP secondary camera positioned on the top and you'd be surprised by the result of a selfie – or any photo taken with the front camera for that matter.
But enough talk. Take a look at the samples below and see for yourself the outstanding results.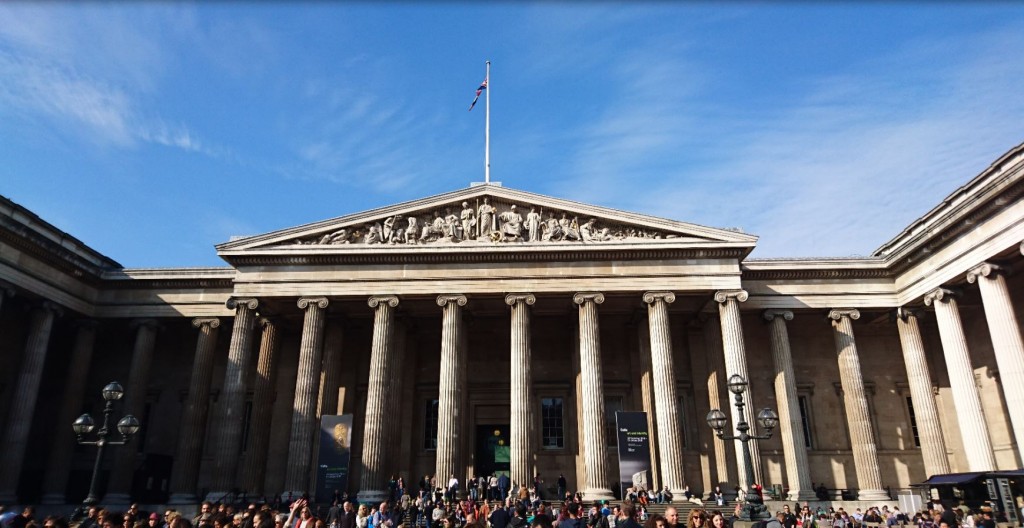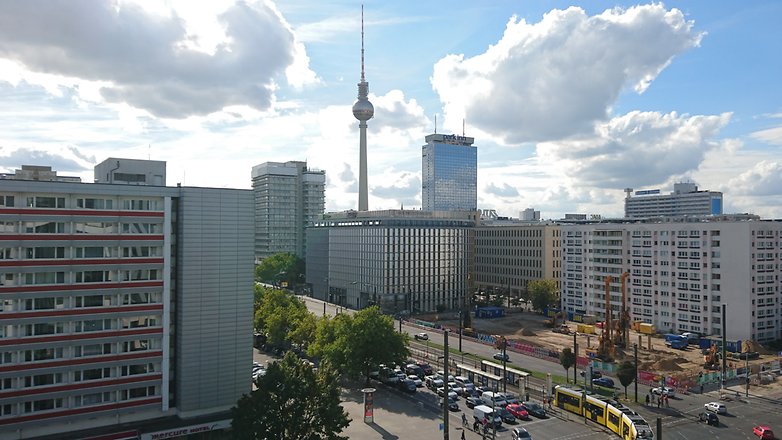 Notice that each photo was taken in a different environment and they all display vivid colours and crystal clear sharpness.
Price
That is perhaps the biggest drawback of the Z5 Compact. The average price seems to be around $700, an amount that causes second thoughts to a variety of potential buyers.
Truth is that, at that price, one could possibly get a better smartphone in terms of hardware and design. Or since you've reached the point of thinking about spending $700, perhaps you can afford to add an extra $100 or something and go for the Z5 or the Z5 Premium.
In general, there are many rivals that enter the competition against the Z5 Compact and they all seem to be available at a considerably lower price, hence Sony should probably reevaluate the pricing scheme that is following – or perhaps the company is attempting to follow Apple's plan, which has resulted in the iPhones being called the rich man's phone.
But even in that case, the circumstances do not seem to be ideal for such a plan to flourish.
The Verdict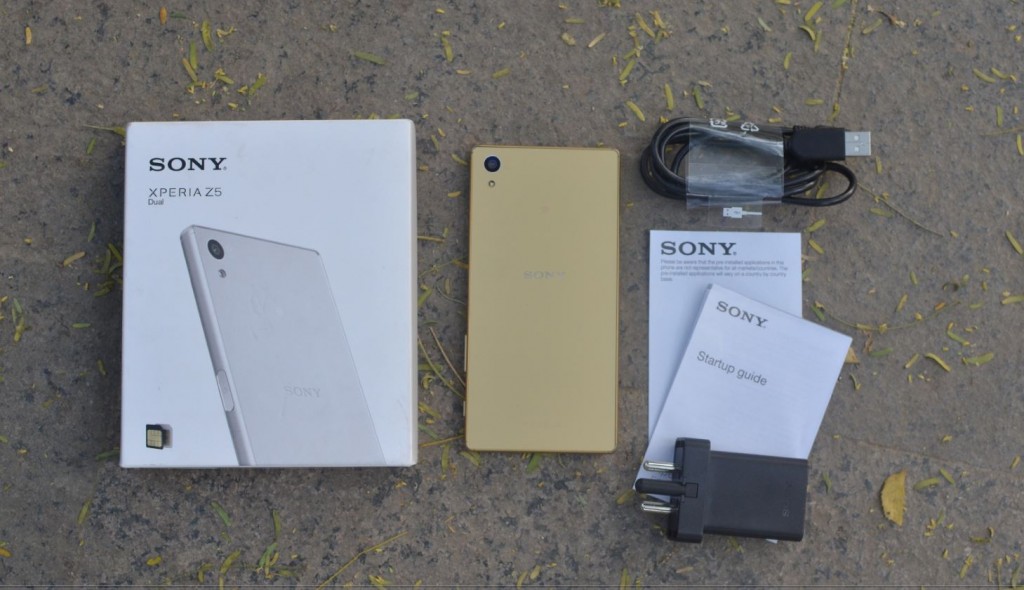 It is an overall great smartphone that falls in the premium mid-range category. Sure, it comes with some notable hindrances, but it also packs impressive power and a pretty competitive battery life, while the camera is something you can't find elsewhere.
The fact that it's the last small high-end phone standing, could be enough reason for a potential buyer, or simply the thought that at its price, one can get a great phone that serves as a camera better than a plethora of ordinary cameras.
If you don't find any of the above enough reasons, then you either may want to do a little bit of more research, or rethink your options.
In any case, the Z5 Compact is a smartphone worthy of your attention.