Running a restaurant has never been easy, and an increasingly crowded marketplace means that keeping a restaurant afloat can be even more of a challenge than it used to be. Fortunately, the rise of Point of Sale (POS) software has made this task much easier than it used to be. POS platforms serve essentially as the heart of the restaurant, simplifying the process of managing inventory and money for everyone from the line cook to the company accountant, and new advantages in the technology have created even more sophisticated components that can streamline the process exponentially. Today, the main distinguishing factor between these systems are whether they're local server-based software or cloud POS software.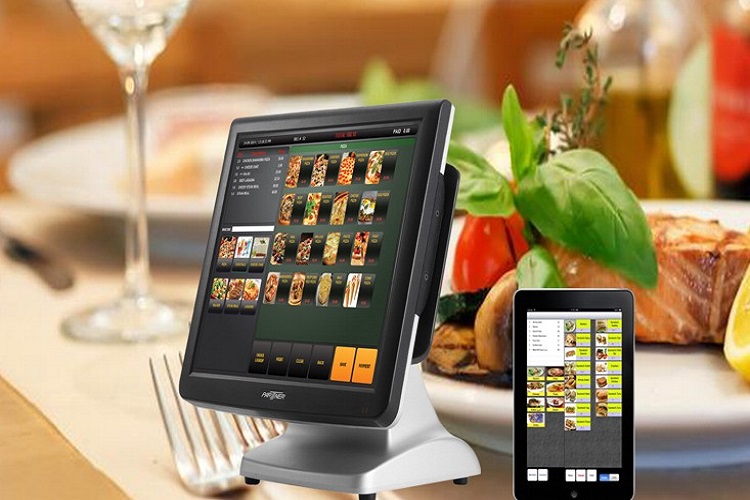 The Transition to Cloud POS Software
Running your point of sale system off of a local server used to be the standard, and it undoubtedly comes with some advantages. A local server gives you more control of how you customize your system, gives you the means to back-up your information locally, and stability and control when the worst happens.
But as wi-fi becomes a more consistent standard in everyday life and the software as a service model becomes the new standard, cloud POS systems are beginning to become the de facto standard. This model democratizes the process, allowing restaurants to get a running start without the extensive setup, cost, and support of a traditional POS model, and it can be scaled intuitively to meet the demands of a growing business.
Agility is perhaps the greatest advantage that a cloud system offers. There's no need to be tethered to workstations, since everyone from your wait staff to your hosts to your back of house can link to the same system via wireless tablets and seamlessly communicate information like changes to the menu or inventory. This combination of mobility and affordability allows a small business to implement a modern and high-tech model for their point of sale system very quickly and with little technical expertise, and the automated backup of your information and seamless updates mean there's no need to worry about hassling with an IT professional. And since everything is stored in the cloud, that also gives owners, investors, and managers access to whatever's happening at your restaurant in real time. While larger and more complex restaurants may still find an advantage in making use of a local server model, advances in the tech available will likely see this changing soon.
The Changing Face of POS
At its inception, point of sales systems were simply a way to modernize the traditional paper trail of restaurant cash registers, but as the industry has grown, POS systems have become a nerve center for the entire operation. As the industry becomes increasingly focused and advanced, we can expect to see more advances in what a POS system can do for you. Fingerprint and optical scanning will allow your team to more easily log in and owners with more control over employee tracking, and many systems are moving towards advanced customer relationship management services that help you track, communicate with, and conduct outreach to your customers. Cloud-based models allow owners to get these advantages as part of their package without having to invest in a new system every few years.