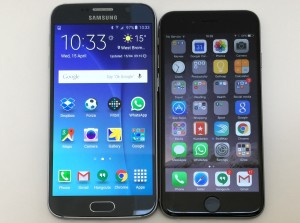 One of the highest profile leakers for Apple products in the world, Ming-Chi Kuo, has again revealed 11 significant changes due next month. In a statement, he also believes the iPhone 6 design will be altered in three distinct ways.
According to Kuo, the size of the iPhone 6S will be somewhat larger than the iPhone 6. The reason for the size change is the flagship feature in the display known as Force Touch. The new iPhone will be 0.2mm thicker, 0.15mm taller, and just a little bit wider than its predecessor. Although both size and weight will increase slightly, most users will not notice any major difference.
Another change that Kuo says is coming has to do with color. The goal is for Apple to choose colors for the iPhone 6S that complement options for the premium Apple Watch, which is gold. However, for the new iPhone, colors will be more on the yellow side, the current space gray will be darker, and a new rose gold will become an option. However, the latter color may not be available until later down the road.
Even the grade of aluminum used in the making of the iPhone 6S will change. Because of this, the mobile device will be more resilient. The aluminum used will be the 7000 series, the same used in the Apple Watch. This aluminum is alloyed with zinc and extremely hard.
After Apple overcame several obstacles associated with the release of the iPhone 6, iPhone 6 Plus, and Apple Watch, it appears these changes are all positive and designed to create an amazing product. Although some of the design changes are minimal, when combined they are actually quite impressive.
According to an Apple spokesperson, the one challenge that still nags at the company has to do with battery capacity. Even though the iPhone 6 Plus offers long-lasting battery operation, one of the longest currently on the market, users and the company both feel improves are needed.