The new telecom giant Reliance Jio has revealed its new trump card by introducing 'Dhan Dhana Dhan' offer—a all new plan. The new plan provides 1GB of data per day starting at Rs 309 and is valid for 84 days.
This indicates that customers will now acquire 1GB of data every day with no limit to national calling for 84 straight days. The company has launched one more plan for prime users. Under this plan, which comes in the same 'Dhan Dhana Dhan' offer, users will get 2 GB of Internet data per day for 84 days with no limit to calling. It also includes access to the Jio apps. Only Jio Prime members can avail both these offers.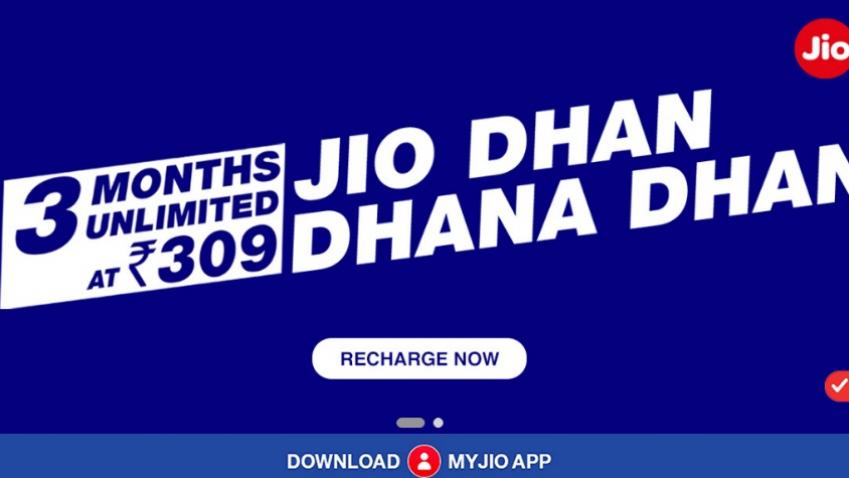 While we're on the subject, it is clear that this offer is not for users those are eligible for the 'Summer Surprise' offer of the company. As for users who are not a member of Jio Prime, the company has a plan for Rs 408 under which you can get 1 GB of data per day. The company also has a plan of Rs 608 under which the users will be able to avail 2 GB of data per day. Both of these plans have a validity of 84 days.
Let us have a look at the 'Summer Surprise' offer. Under this offer, users were given additional three months benefit of complimentary data. The offer was valid for Jio Prime members who did their primary recharge of Rs 303 before April 15, 2017. The complimentary benefit consists of free data and voice calling along with access to the Jio apps for additional three months.
Earlier this February, chairman of Reliance Group of Industries Mukesh Ambani had declared membership for Jio Prime for Rs 99. The Jio Prime membership will be valid for one year and will also give the customers the choice to select from various data packs beginning from Rs 149.
The new 'Dhan Dhana Dhan' offer from Reliance Jio is indeed a trump card played by Mukesh Ambani. Other telecom giants, who thought that tough time brought by Jio will be over by March, are in a great dilemma now.