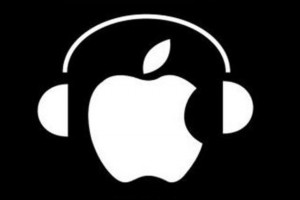 A number of record labels have been vocally protesting the contracts that Apple is requiring for the record labels to participate in the company's Apple Music venture. The record labels say that Apple is requiring conditions that would harm the record labels financially while reducing the amount that Apple pays to stream their music. The Apple Music service was officially unveiled last week during a flashy event held in San Francisco. The new streaming service, Apple's competitor for Spotify, is scheduled to launch in the next two weeks.
Some of the most vocal critics of the contracts are Britain's independent record labels, who say that they will be "completely screwed" by the terms in the contracts. XL Recordings, the label behind Adele, and Domino, the label behind the Arctic Monkeys, claim that Apple is demanding the record labels agree to participating in a three-month trial of Apple Music for free, meaning they will receive no payment for their music streamed through Apple Music during that time. The smaller record labels that have been approached by Apple say that they cannot afford to give their music away for free for three months because they are operating on tight margins.
This means that Apple is putting a lot of the risk of the new service squarely on the backs of the record labels. If the service fails to take off, Apple will not have to pay the labels for using their music during the trial period. If the service is successful, Apple will have launched its music service with lower costs than its competitors, an advantage that is great for Apple but not so great for the musicians that helped make the service a success.
According to Andy Heath, the chairman of industry lobbying group UK Music, no British independent labels have agreed to Apple's terms and to his knowledge, none intend to. If the record labels refuse to play by Apple's rules, it could leave big holes in the Apple Music catalog. The other details of the Apple Music contracts have not yet been disclosed.