The life under the water has always remained confidential. Though we have developed many high-tech gadgets for the exploration and to carry the marine activities, majority of the underwater area yet remains unrevealed.
But there is a gadget that will probably help to disclose the life beneath the ocean.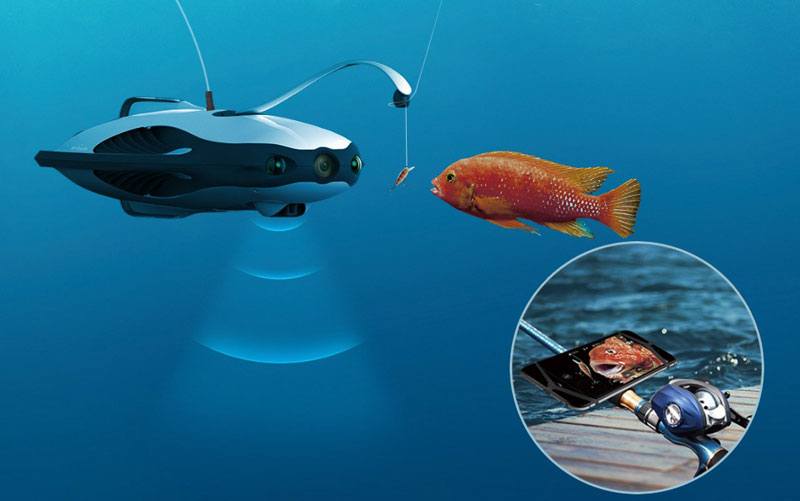 The device named as PowerRay, developed by Beijing based drone-maker—PowerVision, has built an underwater drone majorly for exploration and fishing as well.
The device is assembled with a video camera that picturizes the underwater kingdom and transmits the data to the angler on the boat or bank. The visuals can be a video or the picture that can be seen on the controller, which is used to control the movement of the PowerRay, or can be viewed on smartphone.
PowerRay comes with one more super feature—it can do fishing too. The drone is equipped with sonar detectors, which transmit sonar signals and receives the reflection bounced by any random objects. It is said that the device can also identify the species and can target the specific desired species. The drone also has bait hook and hue blue light which is believed to attract fish.
The only thing which doesn't go with the recent technology is that the device is operated and connected with 30-metre long cord. But it comes with valid explanation—to adjust with complex transmission atmosphere and to avoid the drag of the device by the big fish.
Thus, the company plans to introduce second version of the PowerRay that will be wireless.