New leaked info about the elusive Nokia C1 Android and Windows 10 Mobile smartphone has surfaced online, claiming new design and specification strategy will be followed by the Finish company.
Sources close to the company have reached to NokiaPowerUser website, offering a render showcasing the alleged smartphone, and some additional intel concerning the C1's specs sheet and hardware.
It is already known from previous reports that Nokia is not planning to entirely cut the ties with Microsoft, despite the fact that the deal expires in Q4 of 2016, as it is suggested that a Windows 10 Mobile-powered version of the smartphone will be launched aside to the Android 5.1 Lollipop one.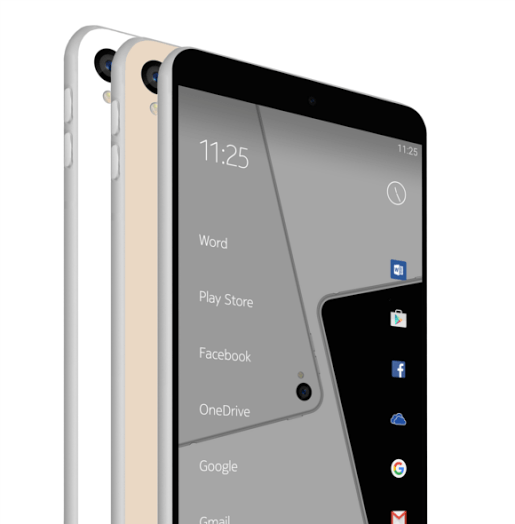 Moreover, the new tipster projects that besides the two different variants in terms of operating system, Nokia will be also circulating two installments for each OS, that differ in terms of hardware as well.
More specifically, the larger edition will sport a 5.5-inch Full HD display, coupled with 64GB of internal storage, 3GB of RAM, 13MP rear camera and 5MP front, while the smaller one will pack 5-inch Full HD display, clubbed with 32GB of internal memory, 2GB of RAM, 8MP primary camera and the same 5MP front one.
Other rumors relevant to the matter at hand, report that duly to the phone being on the crafting bench for so long prior to the official commence of the project, Nokia has completely revamped the design philosophy that it will be based on for the development of the smartphone.
MUST READ: Nokia Ozo immersive video camera will launch in early 2016 for $60,000
It is also worth noting that the Windows 10 Mobile variant's availability still remains under mystery, as it is expected to be aiming at selective markets only.
In addition to manufacturing, reliable sources are quite confident that the Chinese factory, Foxconn, has struck a deal with the Finland-based phone maker, thus being the sole manufacturer of the Nokia C1.
Nevertheless, as aforementioned, the Microsoft partnership that prohibits Nokia from making phones, applies as long as it is still on – it ends in Q4 of 2016 -, hence there is plenty of time available for the once world leader in the respective industry, to launch a solid final product that will enforce a strong comeback after three years of absence from the market.
Source: Nokia Power User