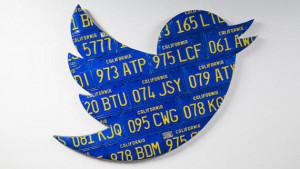 Twitter (NYSE: TWTR) is planning a serious overhaul that will involve the launch of a new feature sometime this year. As one of the top social media websites, the company expects to roll out Project Lightning, a new feature that will put videos and photos, as well as events frequently talked about at the forefront of the site.
The goal with Project Lightning is to highlight trending events for things like major earthquakes, winners of the Grammy Awards, major riots, NBA finals, and much more. The way the feature will work is by running a series of videos, photos, and other tweets that take up the full screen on a smartphone using a new button in the home row.
As confirmed by a Twitter (NYSE: TWTR) spokeswoman, Project Lightning is currently being developed. When pressed for additional information, nothing was offered.
As most people know, Twitter is making big changes within its management. The current CEO, Dick Costolo is leaving the company with cofounder and chairman, Jack Dorsey filling in temporarily. Since going public two years ago, Twitter has struggled to make Wall Street happy due to the failure of drawing in more users and building out new products.
With Project Lightning, company executives hope that more people will begin to rely on Twitter for breaking stories and interesting news. This feature will be available through the company's website for both desktop and mobile users. In addition, Project Lightning will be embedded on additional sites so non-Twitter users can benefit.
The project has been under development since this past January and while it is expected to launch sometime this year, no specific target date has been provided by Twitter. Along with this project, other Twitter events are being talked about. For instance, Bloomberg recently reported that the company is creating a strong marketing campaign whereby people will be provided with information to better understand the way the services work.
If Project Lightning works as planned, Twitter should begin to see significant growth in its audience. By using large scale videos, photos, and trending highlights, the company is confident this feature will be a huge success.