We all know how much important an Aadhaar card is. At present, an Aadhaar-based app has been rolled out that will eradicate the need to carry your credit or debit cards as well as the cellphones. The most significant feature that can attract the consumer to Aadhaar app is that it doesn't charge fees for any transaction. The app is developed by the IDFC Bank, and it is only necessary for the shopkeeper to carry it, whereas the consumer only requires to get his/her Aadha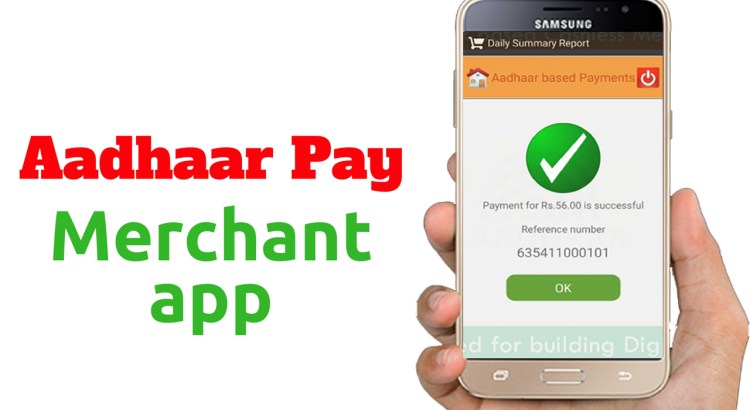 r number and state the bank.
The app is anticipated to popularize cashless transactions in rural areas and small towns, where most of them don't have credit & debit cards or smartphones.
How will Aadhaar Pay function?
The shopkeeper is supposed to download the Aadhaar app on his smartphone that is linked to the fingerprint or biometric scanner. The customer just requires to fill his/her Aadhaar number and choose a bank for transaction. The information will be scanned as a password by the reader.
How safe is Aadhaar Pay
The Unique Identification Authority of India's Chief has guaranteed that Aadhaar Pay is as secure as any other means of cashless payment.
Until now, over 1 billion Aadhaar numbers are already generated and almost 400 million Aadhaar numbers are connected to bank accounts. At present, Aadhaar-dependent payment systems are being tested in few rural regions as a mode of cashless payment. Narendra Modi, Prime Minister, has established it as part of the BHIM (Bharat Interface for Money) app launch. The government desires Aadhaar Pay to direct its less currency campaign.
The app will be available for all iOS as well as android platforms coupled with Windows platforms. The app will assist merchants and customers. The merchants can save the surplus charge on Visa/Mastercard or any plastic card service organizations used to charge.
Hope, this app brings a positive change in the implementation of cashless transactions. What do you think would be the impact of introducing this new app?