Microsoft Corporation, (NASDAQ: MSFT)- The Redmond giant has officially released Arrow, an Android Launcher that started out as a private beta and went live on Google's Play Store yesterday.
If you're confused by reading the words Microsoft and Android Launcher in one sentence, don't worry, as it's the company's new strategy to put more weight to a cross-platform concept rather than concentrate intensely on its own software and services.
Prior to the Arrow Launcher, the tech giant has exhibited similar strategies, by releasing its flagship Office for competing platforms such as iOS and Android, along with Cortana, the famous virtual assistant.
Now, as any sophisticated launcher, Arrow is all about making the user's phone a bit more streamlined. With Arrow, you can have quicker access to all apps that you use more frequently, while you can also message friends faster than you would by jumping in and out of apps.
Arrow consists of several different pages, but each of them has a specific purpose. The basic idea is to provide a slightly altered interface than Android so, in that frame, the launcher tastes a bit like the iOS 9 from time to time. More specifically, it sort of emulates Apple's Spotlight search update.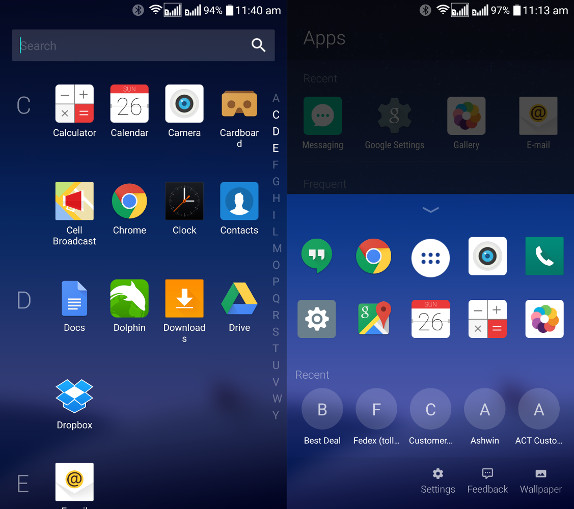 However, Apple's Siri Suggestions takes under consideration all the different apps you use at different times during the day, whereas the "Recent" screen found on Arrow Launcher, offers a similar ability to access apps, files, photos, or contacts you need quickly.
And on top of the above, it seems to come with decent organization skills, as it puts the apps you use the most on the head of the list.
Moreover, just like the iOS's Centre, you can customize the dock that you use to swipe from the bottom of the screen to enter the Settings. And of course, as it happens with several Android Launchers, Arrow allows the user to re-arrange pages, set them as the home-screen and optimize gimmicks like widgets and theme icons.
As mentioned above, Microsoft holds to gain a lot by making sure that the Arrow Launcher establishes some traction, as this would allow the company to promote its own services and software packages such as Office, OneDrive, Outlook, Bing and more.
In any case, Arrow is a Microsoft Garage product for the time being. The same internal R&D group has made some efforts in the past to come up with worth developing features and apps, and they have done so up to a certain extent with an Android lock screen called "Next" and the Android Wear search assistant Torque.
Have you downloaded Arrow? Let us know in the comments below.
Via: TechCrunch
Featured image credit: LifeHacker