NEW TAIPEI, TAIWAN- Acer Inc. (NASDAQ: ASIYF) The computer giant released a slew of new exciting laptops, the Aspire R 14 and Aspire Z3-700 that run on Microsoft's Windows 10.
Microsoft  is not the only one who released a Windows 10 charge by announcing a range of devices that take advantage of the newly refined operating system's capabilities.
Acer followed suit on Monday, announcing two brand new devices running on the Windows 10 OS at a press conference in Taipei.  Terry Myerson, executive vice president of Microsoft's Windows and Devices group, said: "We worked closely with Acer to help ensure their devices would make the most of Windows 10.".
The devices mentioned above have been optimized to work smoothly with the new functions of the Redmond giant's latest OS such as Cortana, Continuum and Edge, the new internet browser. So let's take a closer look at each one of the new computers:
Aspire R 14
The Aspire R 14 follows the latest trend of the industry, which is the two in one laptop device, where the screen can be used independently as a tablet. But what is more impressive about this laptop/tablet is its high level of performance, given that it's only 18.5mm thick. It actually packs tremendous power with 6th generation Intel Core processors and 8 GB of RAM.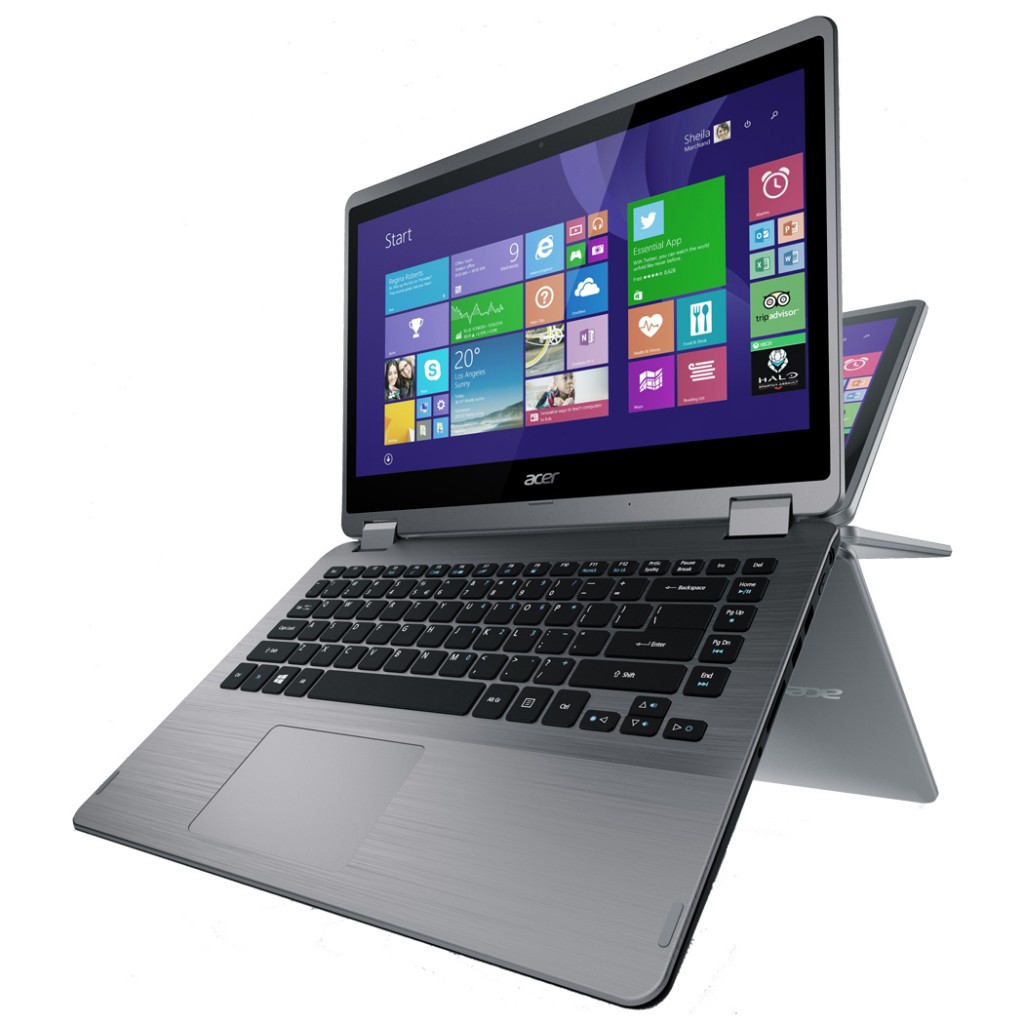 If you're not sold yet, then you should check out its 14-inch screen, with a diamond cut edge design. "Windows 10's Continuum function makes switching between PC and tablet mode easier than ever," Acer said. You can also download pictures and videos at extremely high speeds with the new MU-MIMO wireless technology.
The Acer R14 comes at a starting price of $699 and will roll out in the US later this month.
Aspire Z3-700
This one is not a laptop transforming into a tablet but it's a powerful all in one PC, with a 17.3-inch screen, Intel Pentium and Celeron processors, up to 8GB of RAM, and SSD or HDD storage options.
It also features a 10-point capacitive touch-screen, which supports input via a dedicated stylus, much like Microsoft's Surface Pro range. The built-in battery provides autonomy of approximately five hours which could be sufficient to watch a movie but doesn't seem like a lot if you're planning to work on the go or want to go on a road trip.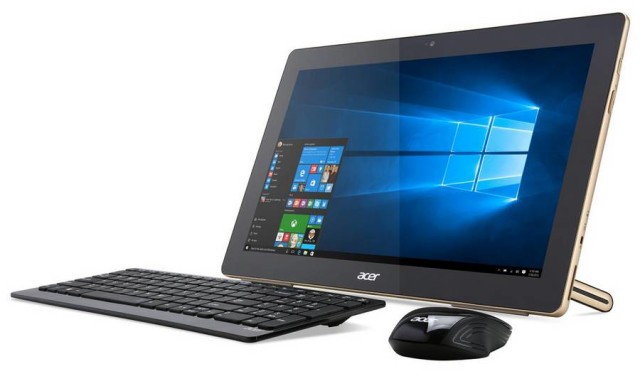 The above devices were not the only ones that were showcased at the Taipei event. Acer also presented its Liquid Jade Primo smartphone while Jason Chen, Acer's corporate president and chief executive officer stated: "With Windows 10, we can now deliver a unique and consistent experience across our comprehensive product portfolio, be it notebooks, desktops, tablets or smartphones.".
What do you think of Acer's new range of laptops? Feel free to sound off in the comments below.