The performance of Maruti has been consistent for years and years. The automaker has proved its grit in the Indian market. In the top 25 selling cars, 12 cars belong to Maruti Suzuki. The automaker's half of the cars are in the top 6.
In August, after the initiation of the festive season in India, the majority of the auto manufacturers normally introduce their fresh variants in the market. Looking at the sales chart of July and August, the figures appear to be non-performing, with more than half of the car variant had to witness negative growth figures.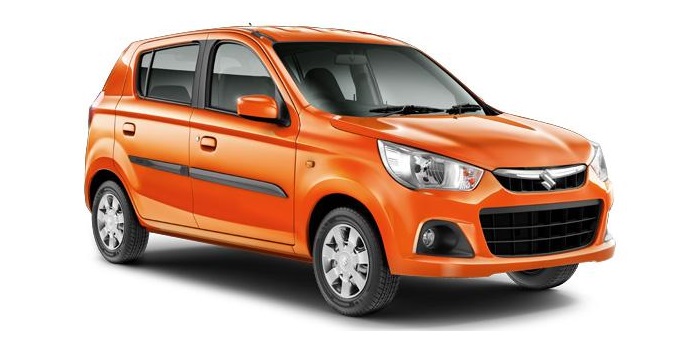 General Motor's, Chevrolet was the disappointing performer in the period as the performance analysis came after its parent decided to pull off its operations from the Indian market. While, Fiat secured its position from not getting into the worst performers list, and this was due to its recently introduced Jeep Compass. Total 2020 units of Grand Cherokee were sold in August 2017, whereas Linea and Punto had to settle with 49 and 189 units.
The German automakers are bit by bit losing their grip in the Indian market. In the case of Skoda, it managed to sell 1035 units of Rapid, 354 units of Octavia, and 367 units of Superb. Its Rapid Monte Carlo Edition has helped the automaker to put more than 200 units in its total sales. Volkswagen sold 876 and 1709 units of Vento and Polo in August of this year, while the Ameo touched the mark of 1408 units.
Coming on to the duo, Renault and Nissan witnessed a sale of 9585 and 4781 units in last month. Redi-Go accounted to be the driver for Nissan with a contribution of 55% sales. Renault Kwid single handly managed to contribute 80% of sales. Its Terrano and Duster tap the mark of 325 and 1402 units respectively.
And at last coming on to the home grown automobile tycoons, Tata Motors managed to sell a total of 14,340 units which includes its Hexa, Tigor, and Tiago. These three vehicles of Tata contributed over 75% of sales.
The top ranking players Maruti reach the highest mark of 1, 51,270, while its closest competitor sold 47,103 units.