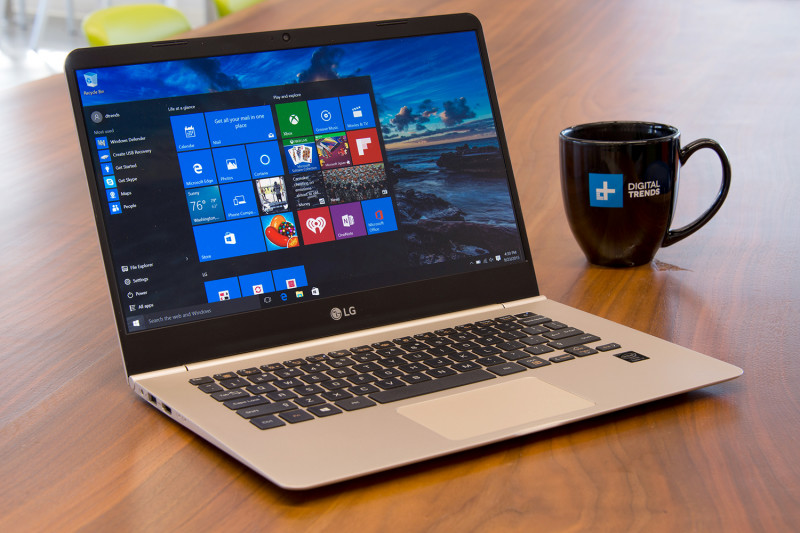 LG, who had been lying low for the last one year, is now opening its chest of treasure one by one in the current CES 2017. After the launch of its flagship phone LG X300, the company now has moved towards the laptop segment. It launched its LG Gram 14 laptop. Let's have a look then.
The new LG Gram 14 has sports 14-inch full HD display. The screen also has a protection of Gorilla Glass. It has a pixel resolution of 1920 x 1080. The laptop runs on Intel 7th gen 'Kaby Lake' Core i7 processor. The device has 16GB of RAM. The laptop also has 512GB of SSD storage.
The LG Gram 14 offers Windows 10 Home, when it comes to the operating system. Users can upgrade it with their choice of OS once they purchase it.
At the connectivity end, the laptop offers various supports such as a USB type-C port, two USB 3.0 ports, an HDMI port, a microSD card slot, Bluetooth, and Wi-Fi. Speaking of the camera the new LG Gram 14 has a front camera of 720p as well as a rear camera with 8MP. The new LG Gram 14 has support to fast charging as well as finger print sensor.
Well, LG was surely known for its quality in the past. But 2016 was low for LG as it was not much active. The launch of LG's devices in the CES 2017 signifies that the company will emerge again and show its capability to the whole world. What do you think?