The Chinese smartphone manufacturing company Lephone has launched a new smartphone in the Indian market. Earlier the company was in talks due to its Lephone W5 and Lephone W6 smartphones. Now, the company has launched its new Lephone W7 smartphone. Let us have a look at the specs of this new handset.
The new Lephone W7 has a screen resolution of 480 x 854 with a 5.0 inch screen. It offers FWVGA touchscreen with 67.7% of screen to body ratio. Even though it does not have a protection of Corning Gorilla Glass, it has a pixel density of 424 ppi.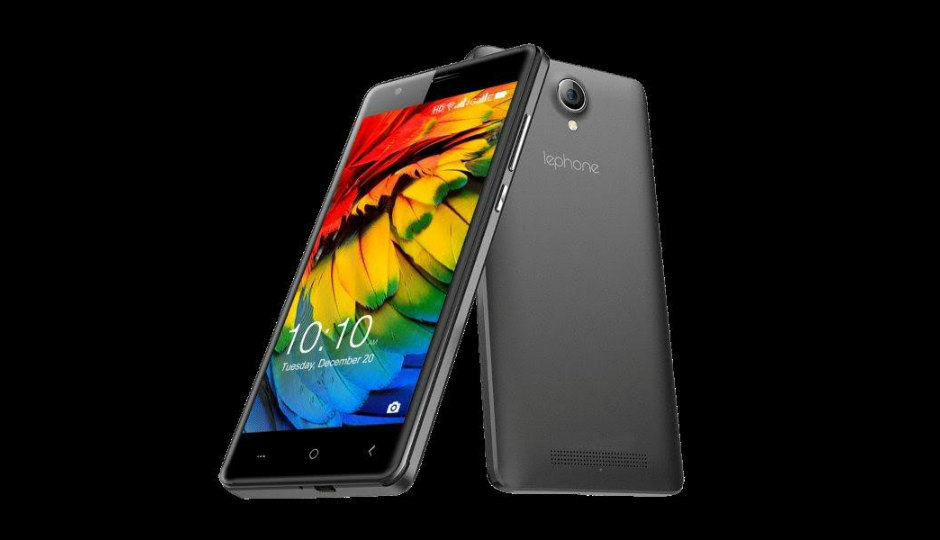 Coming towards the software and hardware updates, the device runs on Android 6.0 Marshmallow. It is powered by 1.3GHz quad-core processor and has a GPU set of Adreno. The handset also offers a 1 GB of RAM along with 8 GB of internal memory. In addition to this, the memory can also be extended up to 32 GB with the help of MicroSD card.
Moving towards the camera, the handset has 5 MP of rear camera with f/2.4 aperture, LED flash, and autofocus. The device also has a 2 MP of front camera with f/2.4 aperture. In the end, no specific information has been revealed about the battery of the smartphone. The device is available in black, white, and gold color variants.
Last but not the least; let us discuss about the price factor. Seeing the company's history, Lephone is famous for launching low budget smartphones. And it is so obvious that the new Lephone W7 is a low budget smartphone from its specs. The new Lephone W7 is priced for Rs 4,599.
Giving a thought, the specs of the smartphone and the price tag associated with it does not seem to match at all. Instead, users have much better options in the same price range. Smartphones such as Redmi Note 4 gives a tough competition and the Lephone W7 does have a chance to stand against such smartphones.
The company did a terrible job by launching such low budget but high in price (seeing the specs) smartphones. One should think twice before buying this smartphone.