After the successful business of Google Nexus, Google introduced its latest Smarty smart phones Google pixel and Google Pixel XL.However both the models were leaked over online months ago, As Google fails to maintain the confidentiality. On the same day it has also introduced with its techy products as chrome cast Ultra, Google home and Wi-Fi Devices.
The leaked features and specifications were listed on website of Verizon Wireless. Many of the retailers were involved in the disclosure. There was feature revealed in the leaked information named as 'Google magic'. Though the name is disclosed but there is no detailed information about the product.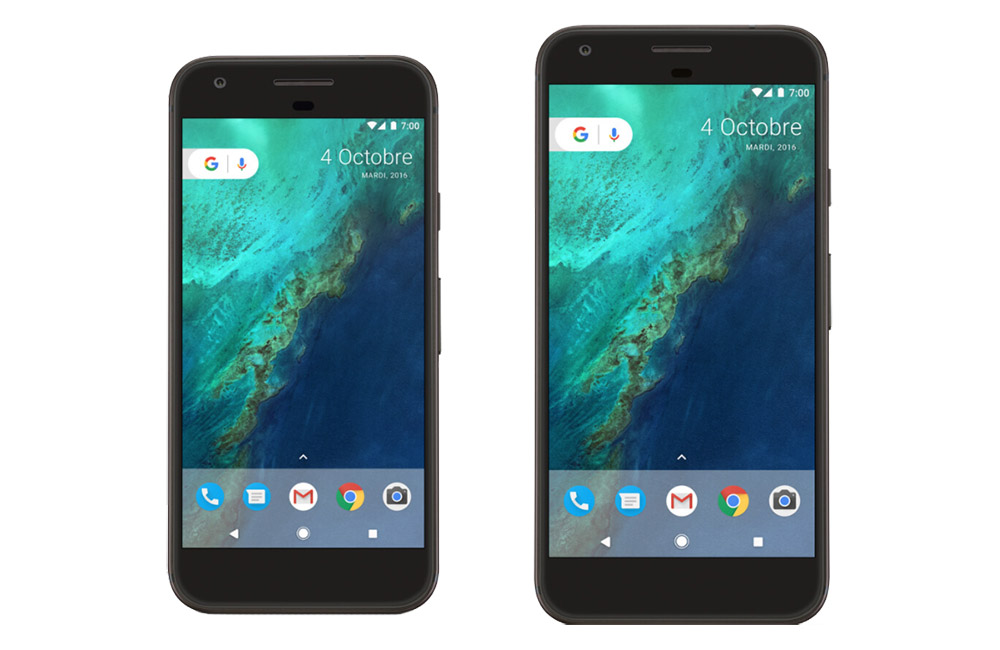 As per the information, both the models will be available in black, white, blue colors. Pixel XL has a 5.5- inch AMOLED display with 2560 X 1440 pixels. Screen is protected by Gorilla Glass 4.The battery with capacity of 3450 mAh.
While the Google pixel comes with 5-inch AMOLED display with 1920 X 1080 pixels. Battery holds the capacity of 2770 mAh. The screen protected by Gorilla glass 4, same as pixel XL.
Both the phones operate on OS Android 7.1 Nougat version, and are powered by QUALCOMM snapdragon 821 processor.
Pixel and Pixel XL are equipped with 120 megapixel rear camera with f/2.0 aperture and front 8 megapixel snapper. Also has a finger print scanner on the back.
Both the variant are installed with 4 GB RAM. And they will be available in storage variants as 32 GB and 128 GB.Rest of the functional and operational features will be similar.